If you have always wanted to make homemade ice cream but never had an ice cream maker, this recipe is for you. This Raspberry Cheesecake Ice Cream doesn't need an ice cream maker! You just mix it up and freeze. Celebrate!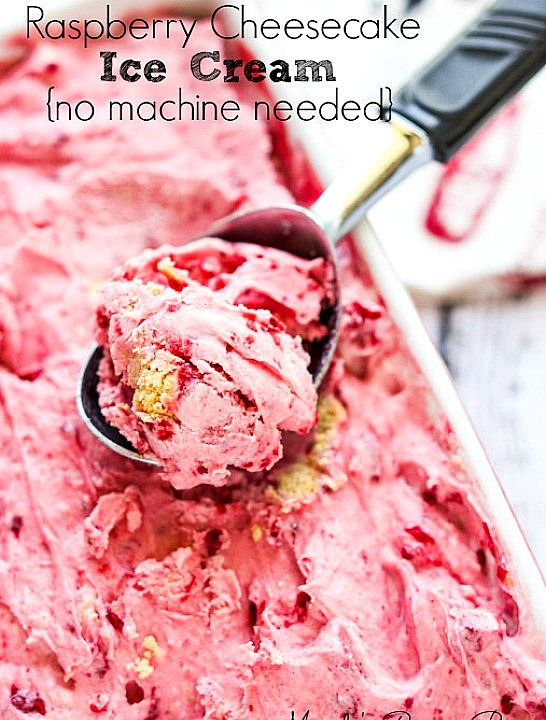 I shared this recipe on my friend Alyssa's blog
The Recipe Critic
when she had her sweet baby girl. It's the perfect summer treat. It does need at least 8 hours to freeze so I recommend making it at night and popping it in the freezer overnight. Then you can enjoy it the next day to your taste buds delight.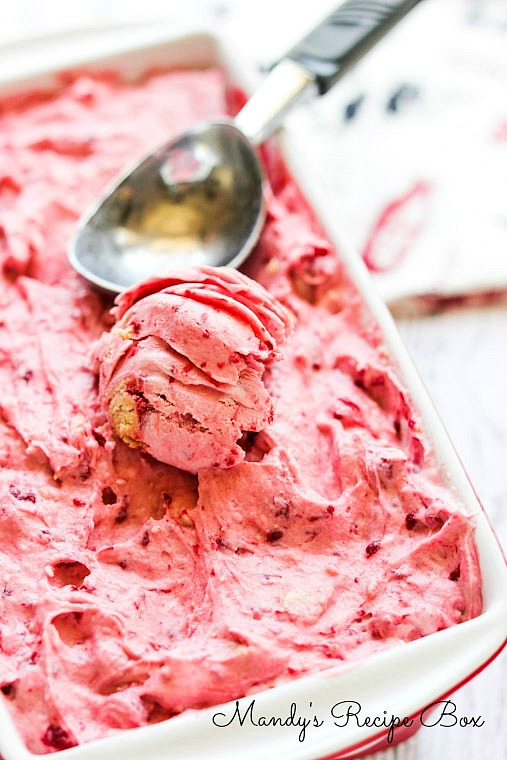 Raspberry Cheesecake Ice Cream
Ingredients
1 (8 oz.) package Cream Cheese, softened
14 oz. can sweetened condensed milk
⅓ cup heavy cream
21 oz. can raspberry pie filling
3 whole graham crackers, crushed
Directions
Beat the cream cheese until smooth. Add the sweetened condensed milk and heavy cream. Beat again.
Stir in the pie filling and graham crackers until well combined.
Pour into a freezable container and freeze at least 8 hours or overnight until firm.
Serve.
You should try these recipes: