Slow Cooker Cheesy Rice and Chicken Casserole is a comforting meal that will make everyone wanting seconds. The name says it all!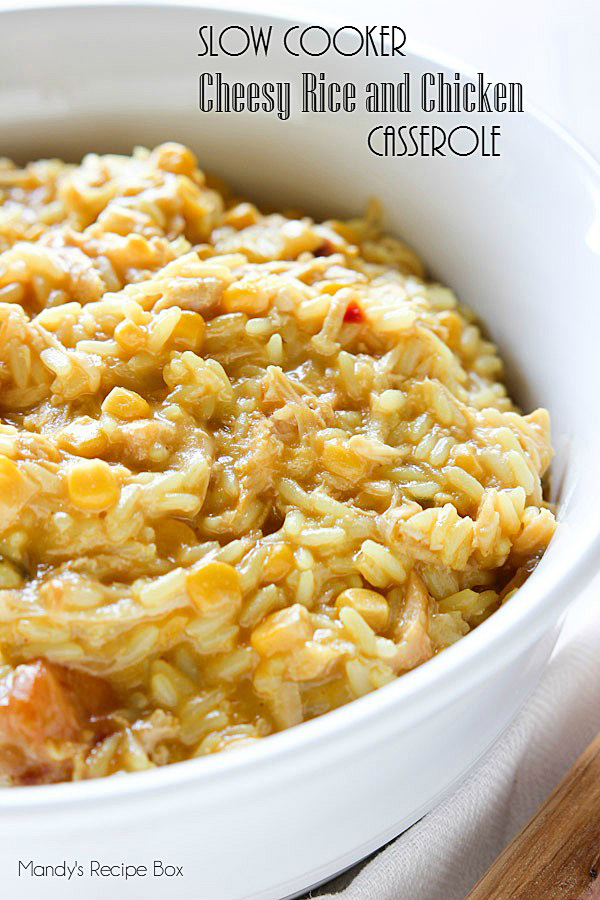 Oh my gosh, you guys. If you're looking for an easy to make meal that everyone will love and not complain about, this is it. I took the popular Cheesy Rice and Chicken Casserole that I made years ago and made it in the slow cooker. Genius and why haven't I done it before now? Well I can tell you that I will be making it more and more. It's such a comforting meal to eat on a cold fall/winter night. Add some bread and a salad if you want (or just eat it straight as I do) and you are set.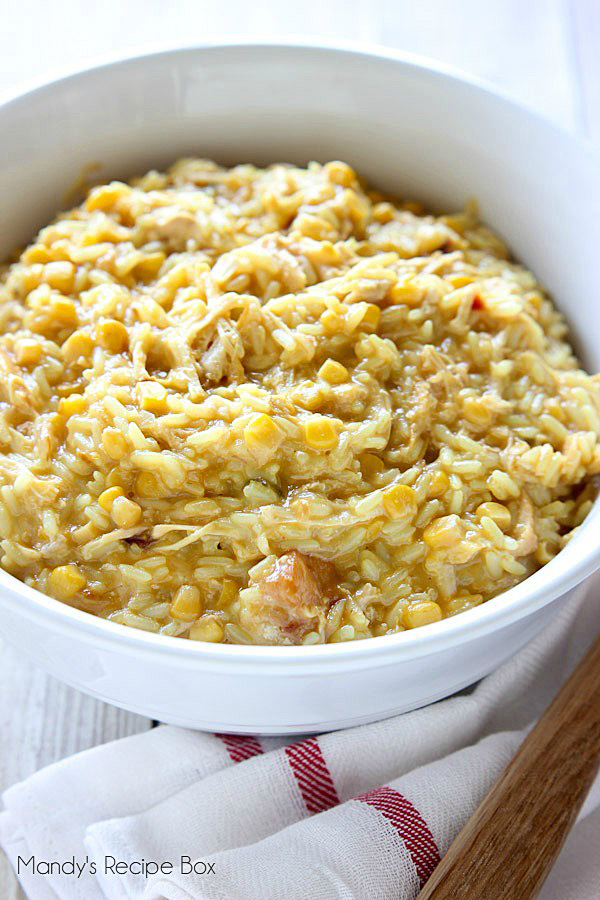 I use Zatarain's Yellow Rice and I've been asked if you can use just white or brown rice instead. You could, but you will need to add some flavorings to it to give it that flavor. Like garlic and tumeric. It's just easier and tastier to use store bought Yellow Rice. But I'm not your boss and you can do what you want. I've never made it from scratch so I can't give you specific tips.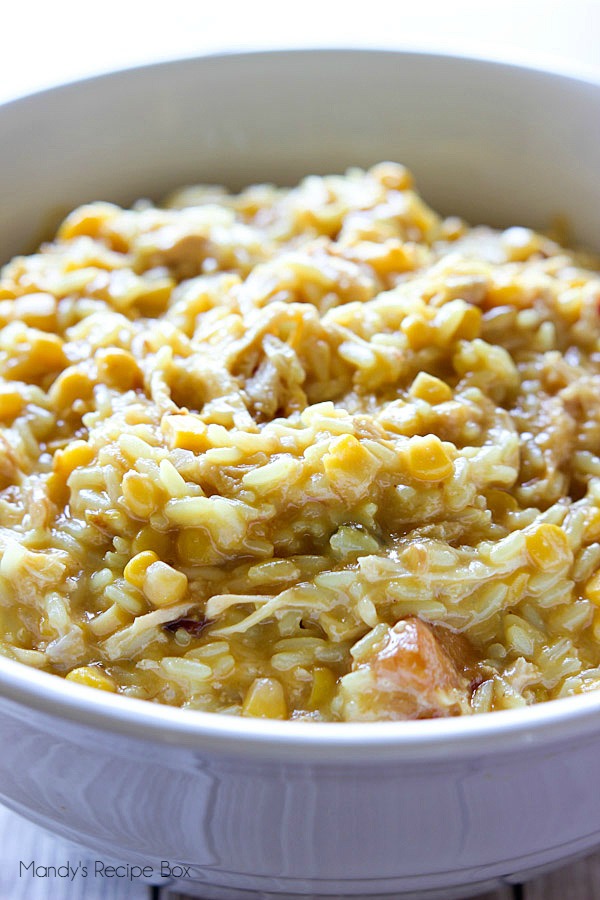 More slow cooker recipes from my friends:
Crock Pot Chicken Tacos from Life in the Lofthouse
Slow Cooker Beef Ragu from Cooking and Beer
Slow Cooker Thai Chicken from Five Heart Home