I made a delicious meal with Campbell's® Sauces as part of a sponsored post for Socialstars. #CampbellsSauces
This Shredded Beef Tostada will be your new family favorite easy dinner recipe. They are so easy with only 5 minutes of prep time.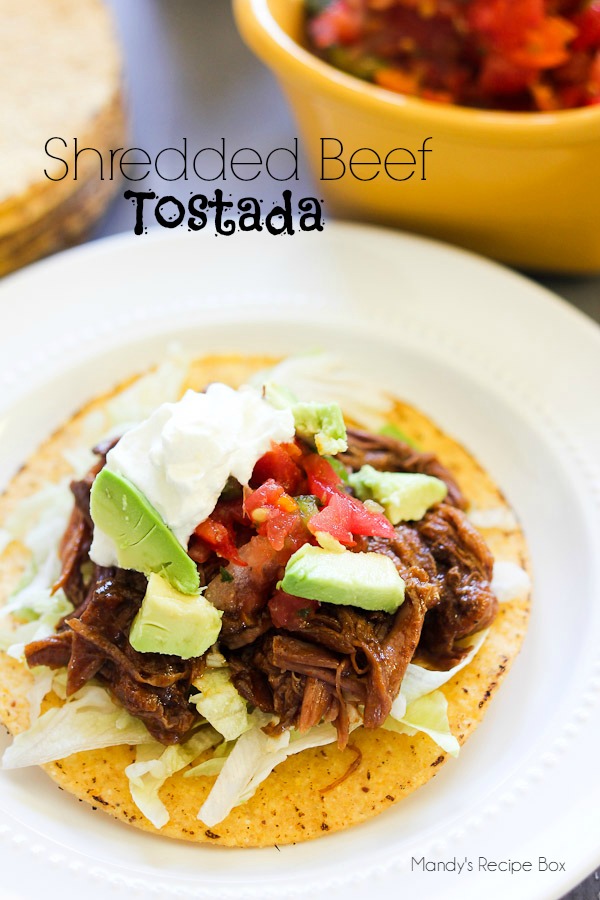 These Shredded Beef Tostadas are my favorite of all the Campbell's®  Sauces that I've tried so far. Holy moly, you guys. Stop what you're doing and run to the store and grab a Campbell's® Slow Cooker Sauces Shredded Beef Taco and a 2 to 3 pound roast. Throw them in your slow cooker and be prepared for restaurant quality flavor to come out of your own kitchen! I can't tell you enough how much I loved this dish.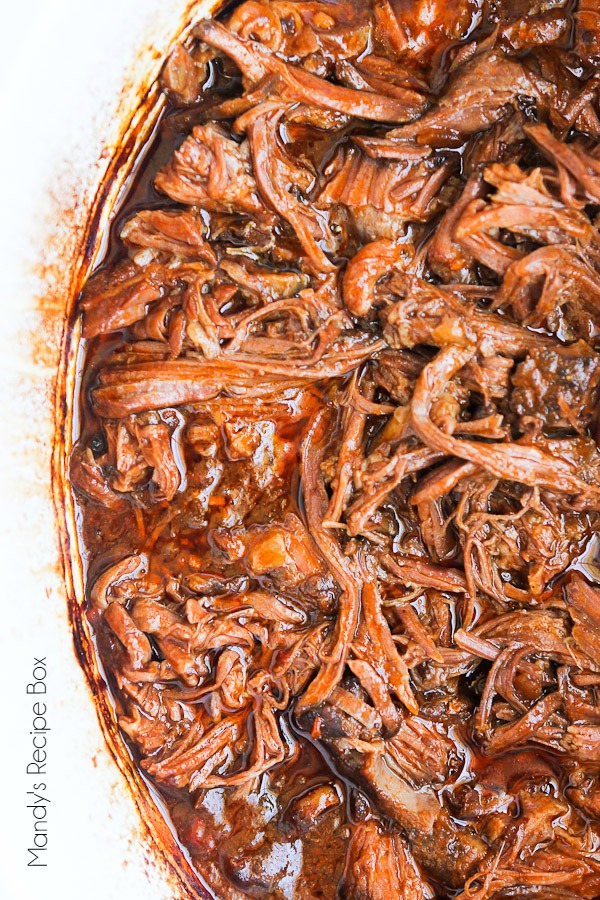 Look at all that tender roast beef. You can see the flavor! I have a trick that I use every time I make a roast. I always put it in the slow cooker at night (like 10:30 or 11 pm) and let it cook on low until lunch time. It makes for the best fall-apart roast you will ever eat. Then just shred it with two forks. Easy peasy. Buh-bye dry tough roast. You all know how much I love and use my slow cooker.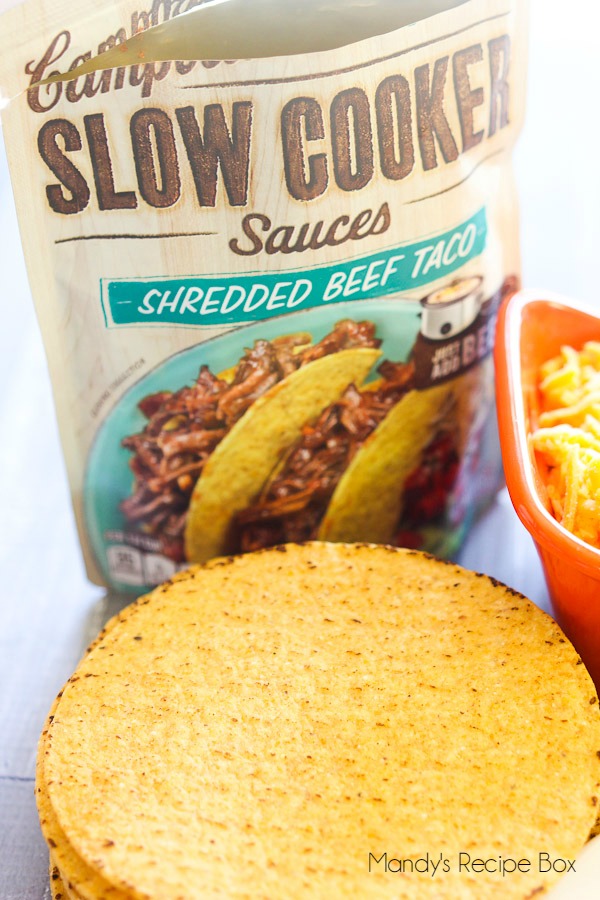 You can make these with regular taco shells, in tortillas or even over broken up tortilla chips. I used little tostadas and piled everything on: fresh salsa or pico de gallo, shredded lettuce, sour cream and avocados. You can add whatever your taste buds are calling for. I ate this one and immediately wanted more. I am so looking forward to leftovers.
 Be sure to follow Campbell's® on Social Media:
Facebook | Pinterest | Twitter