These Peanut Butter Brownies are perfectly soft and chewy full of peanut butter flavor. The frosting is just amazing and can be used on many different desserts. I won't judge if you eat it with a spoon.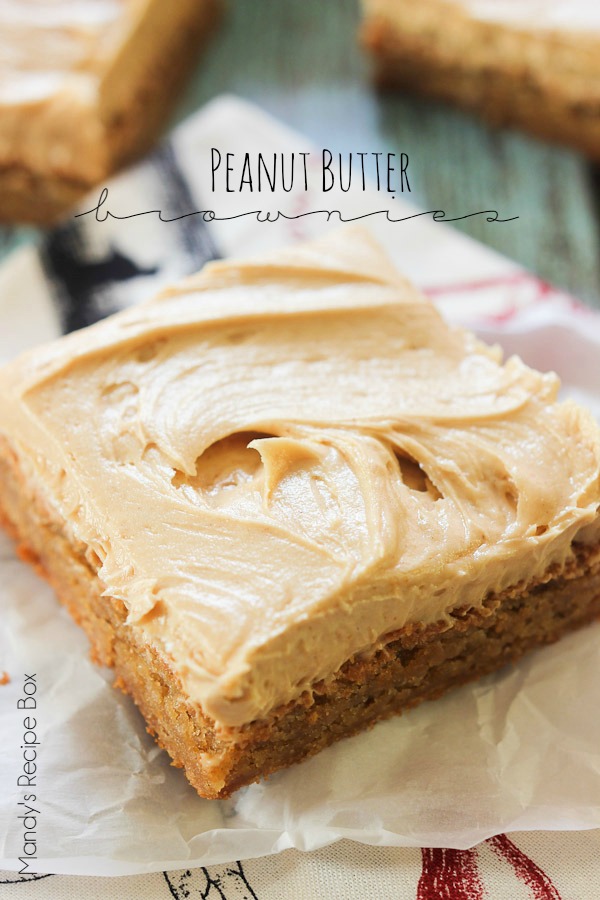 I seriously have the best brownie recipe ever, right here. The best. That's a huge statement that I don't say lightly and it's absolutely true. I don't love regular chocolate brownies. I will eat them here or there, but I won't seek them out. Go ahead and say it: Weirdo. But these Peanut Butter Brownies, you guys. I made them first thing in the morning and after one bite, they totally became my breakfast. No joke. My little guy who's two was home with me when I made these and he loved them as well. He had his own and then mooched off whoever else had one later on throughout the day. Can you blame him?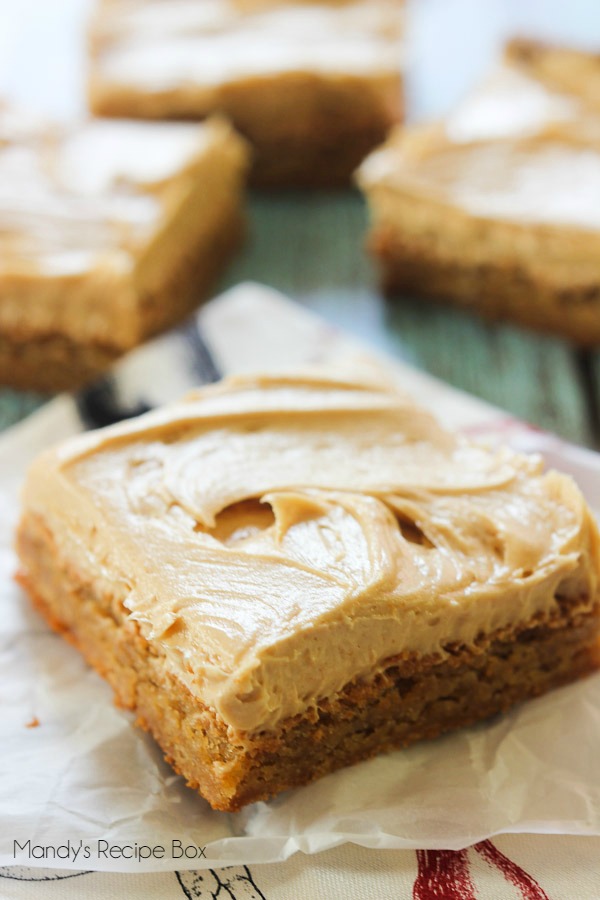 The frosting is so light and fluffy that you can eat it with a spoon. Just look at it! All peanut buttery deliciousness, just sitting there on the brownie all perfect like it's its job. These aren't rich at all. Good luck having any leftovers after serving these!
Follow Mandy's Recipe Box on Social Media:
Facebook | Pinterest | Instagram | Google+
Be sure to check out these recipes!