I'm sharing the recipe for this mouth-watering Mushroom Sausage Burger as part of a Johnsonville sponsored series for Socialstars™ #SausageFamily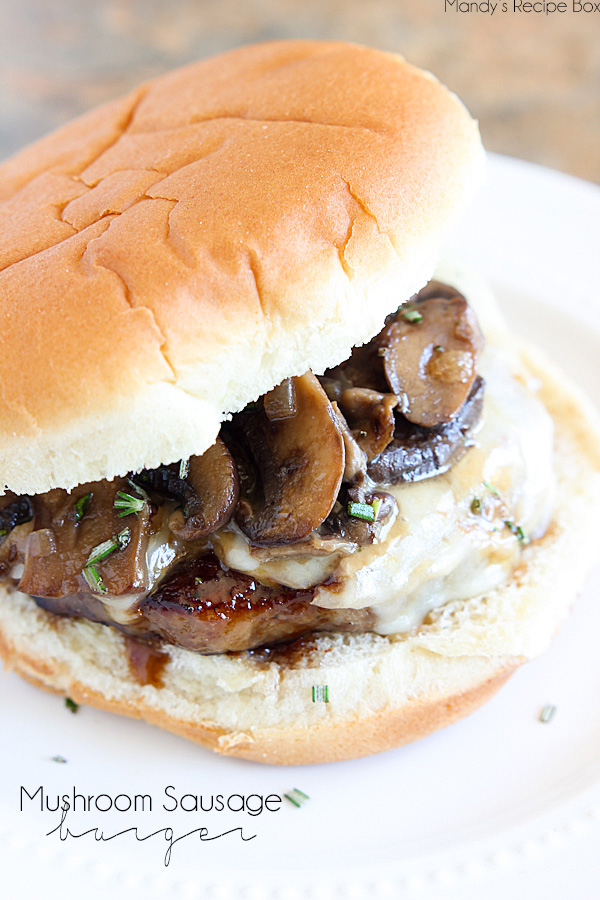 It's been low 70's this week and I am loving every second of it. The windows are open, the heat is off, the birds are chirping and the grilling season is on! I usually do all the grilling unless it's a Sunday and Lance is home. He's a farmer so there's no such thing as dinner time. He's done working for the day when it's too dark to work. Even then, there's headlights on tractors and such. So if I want grilled food, I gotta do the grilling. I stick to easy peasy meals when grilling.  The first thing I grilled this season were these Johnsonville Grillers. They are a bratwurst patty that have been perfectly seasoned. I used the Steakhouse Onion and I can't wait to try the Swiss Cheese and Mushroom version.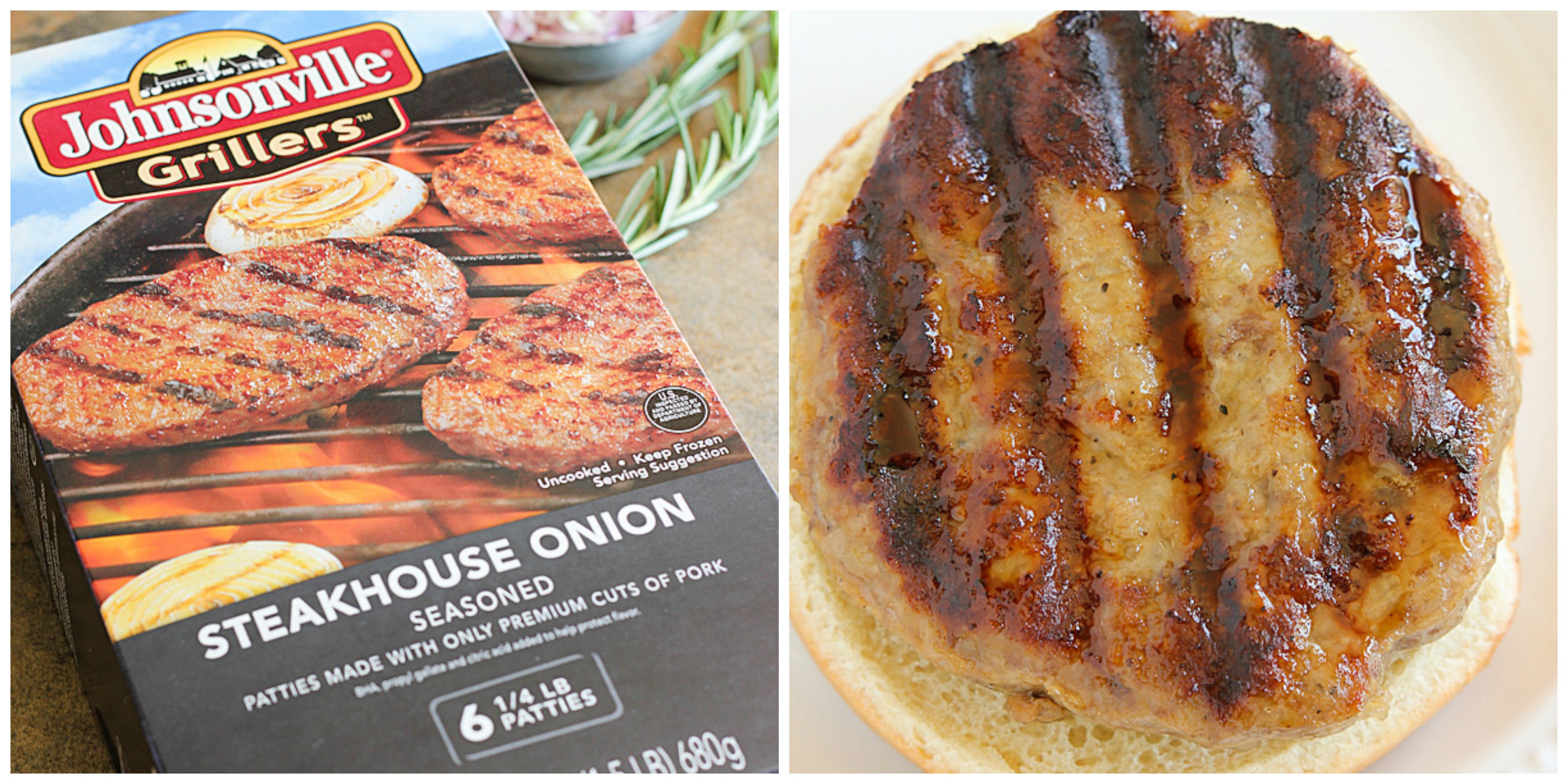 These Grillers are so flavorful! You absolutely do not need any condiments because the flavor is right inside the bratwurst burger. I just cooked up some mushrooms in a delicious concoction and added Swiss cheese to the patties. It was crazy simple and crazy good. My littlest couldn't quite eat it with the top bun on so I took it off and cut the rest pizza-style. He just picked eat triangle up and ate it all.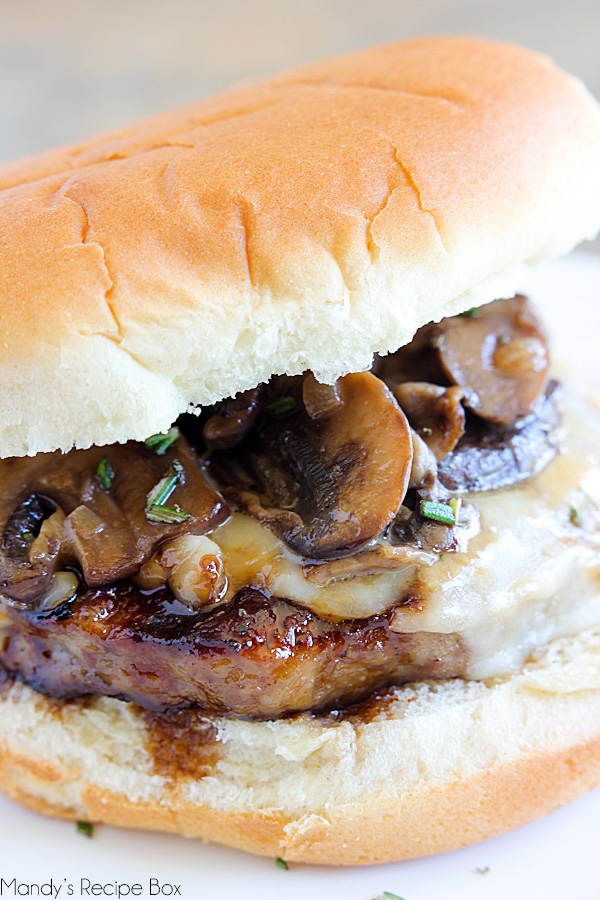 The mushrooms with the sauce went so well with these burgers. Look how it seeps into the bottom bun! It's just enough to make it incredible but not soggy. I highly suggest you try the Johnsonville Grillers soon. They come in six flavors: Cheddar Cheese and Bacon, Swiss Cheese and Mushroom, Original Bratwurst, Cheddar Cheese, Steakhouse Onion and Buffalo Bleu.
 You can connect with Johnsonville on Facebook, Twitter, Instagram & Pinterest
Be sure to pin this to your favorite Pinterest boards!