Mexican Egg Rolls are a fun spin on the classic version. Make a lot because they won't last long!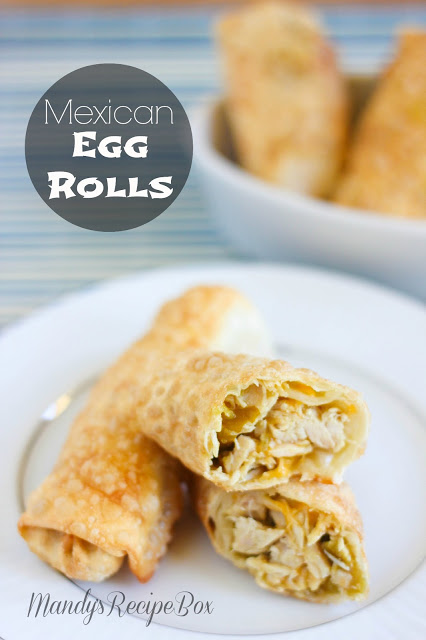 I made
Philly Cheese Steak Egg Rolls
and they were a hit. So I knew I wanted to try these Mexican Egg Rolls the second I saw the recipe. I may have had 3. They are not spicy at all, but you could add a kick by using jalepenos if you want. Try garnishing them with avocados and sour cream for a fresh taste.
Mexican Egg Rolls
Ingredients
1 Tbsp. oil
½ C. onion, finely chopped
2 boneless, skinless chicken breasts, cooked and shredded
4-oz. can chopped green chiles
½ C. chicken broth
½ tsp. garlic, minced
salt and pepper to taste
12 egg roll wrappers
1 C. shredded cheddar cheese
oil for deep frying
Garnish: guacamole, salsa, sour cream
Directions
Heat oil in a large skillet over medium heat.
Saute onion in oil until translucent.
Add chicken, chiles, broth, garlic, salt and pepper.
Simmer until mixture thickens and most of the liquid cooks out.
Divide mixture evenly among egg roll wrappers.
Top each with some cheese.
Wet all 4 edges of the wrapper and roll up, egg roll style.
Heat enough oil to cover egg rolls in a fryer or skillet on medium-high heat.
Fry rolls a few at a time until golden on all sides.
Drain on paper towels.
Serve with garnish. Serves 4-6.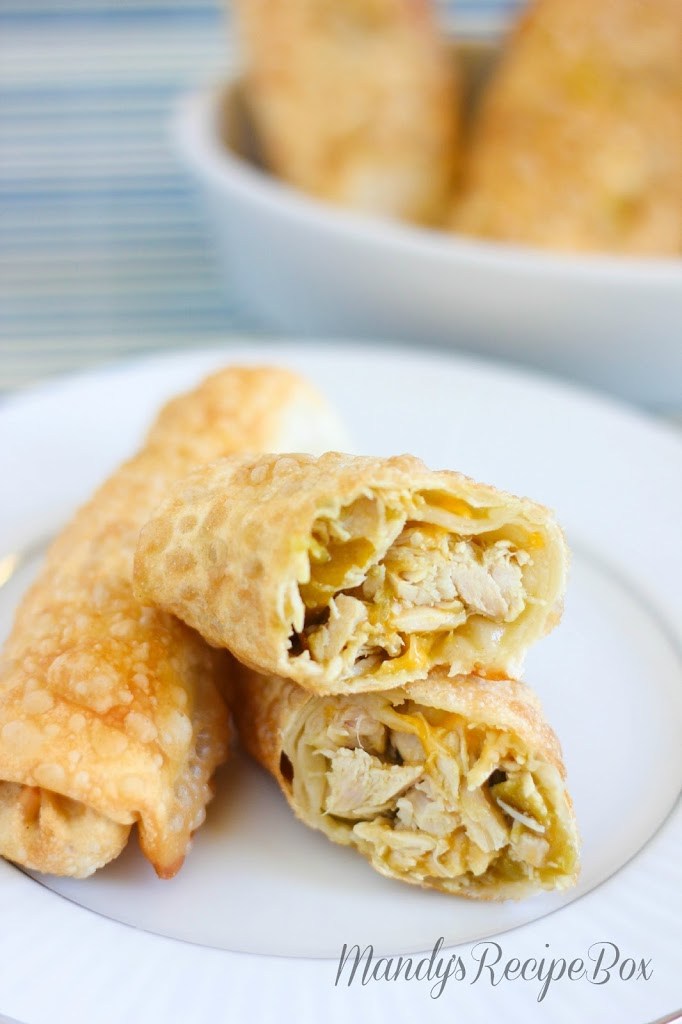 My Notes: I used a 13 oz. can of shredded chicken from Costco instead of 2 chicken breasts. I also filled them a little fuller and got 7 egg rolls instead of 12.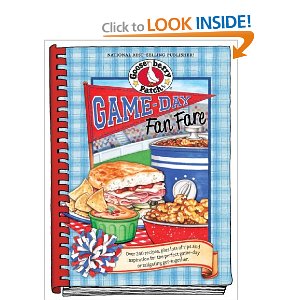 These Mexican Egg Rolls came out of Gooseberry Patch's Game Day Fan Fare cookbook. It's filled with over 240 recipes, plus lots of tips and inspiration for the perfect game-day or tailgating get-together. Chicken Wings 4 Ways, Candy Bar Pie, Game Day Meatballs and Slow Cooker Buffalo Chicken Nachos are just a few of what you will find inside.