This Slow Cooker Lemon Poppy Seed Chicken is full of lemon flavor and tastes great over rice. Make it soon!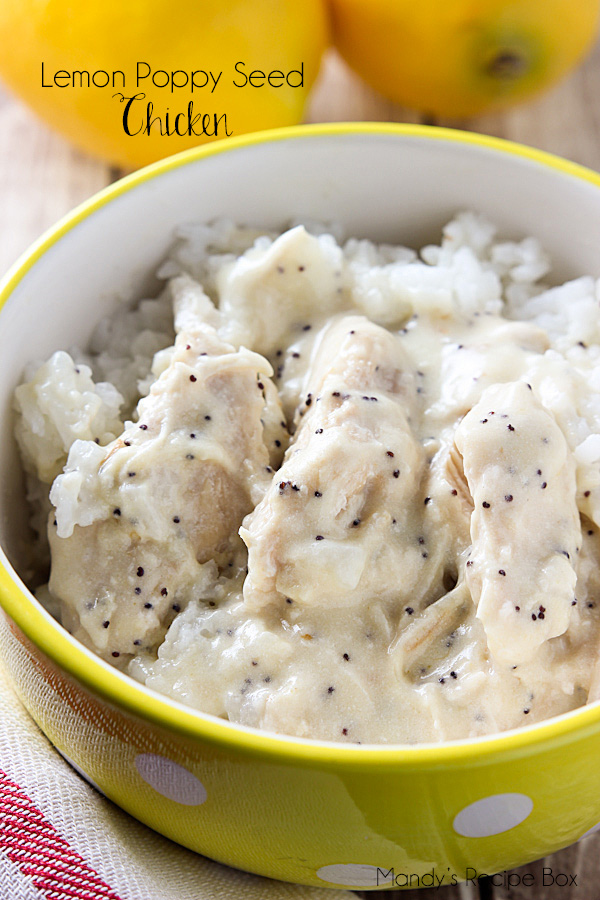 When I was pregnant with my last baby (2013) my oldest daughter who was 11 at the time, made this Lemon Poppy Seed Chicken. Not the one shown in these photos, but the same recipe. She was at my sister-in law's house getting a hair cut and stayed to make dinner for them. My sister-in-law did not use her as slave labor, fyi. My kids just love to help out at other people's houses. If only I could get them to be as helpful at our house… anyway. Hannah came home with some of this chicken dish for dinner for me. Lance was in Wyoming working and big ol' pregnant me really appreciated the meal.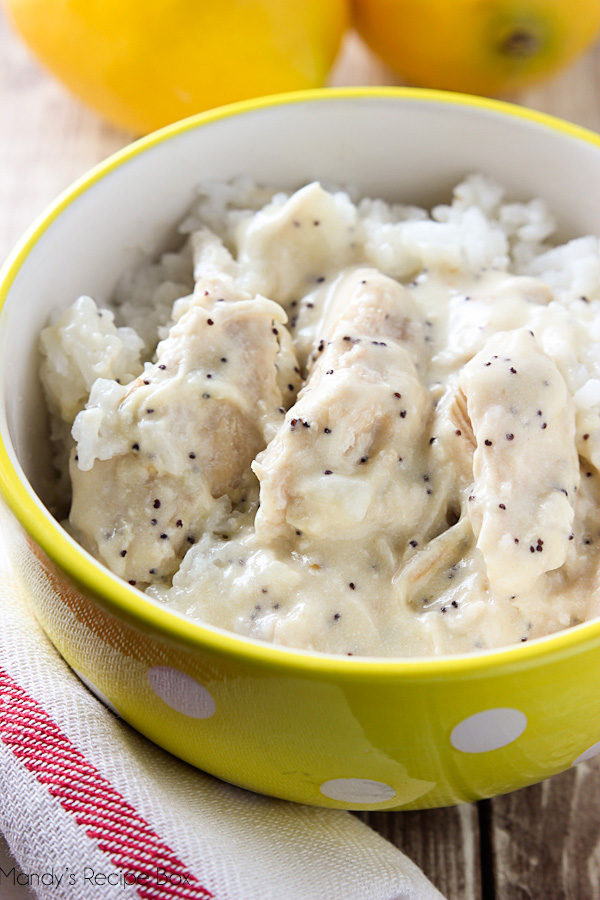 The lemon flavor is so good. I love lemon anything. It's made in the slow cooker which is always a bonus. It is a great recipe for any time of the year. Winter or summer, it doesn't matter. It's comforting and light and so good. Make it and share some with a neighbor who could use some TLC.
 Be sure to pin this Lemon Poppy Seed Chicken to your favorite Pinterest boards!