Jello is alright on it's own, but anytime I make it I jazz it up. I will sometimes just make it according to the package directions and pour it into little Tupperware containers for the kids as an after school snack. Even then I usually put some fruit in it like mandarin oranges or fruit cocktail. With whipped cream on top. See? That's not even basic Jello. I just can't do it.
Today I have a favorite Jello recipe that I got from my sister-in-law, Heather. She has some great recipes and I'm always getting them from her. This is made in the blender, so it comes together in literally seconds. The hard part is waiting for it to set up.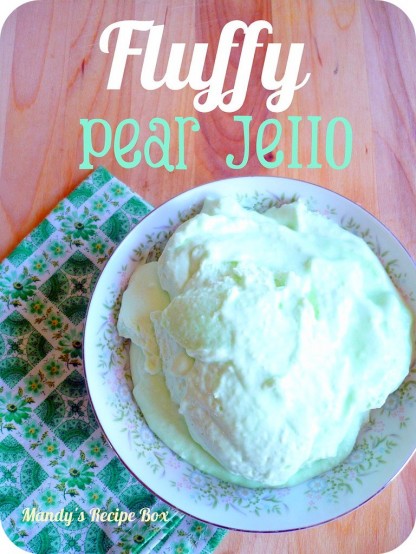 1 (6oz) pkg. lime Jell-O (or 2 small pkg)
1 c. boiling water
1 (29 oz) can pears
1 c. pear juice
8 oz. cream cheese
8 oz. Cool Whip
Dissolve Jello in boiling water. Put in the blender and add the pears, pear juice, and cream cheese. Blend till smooth. Put into a bowl and add the Cool Whip. Whisk it until it's all incorporated. Refrigerate a couple hours or more until set.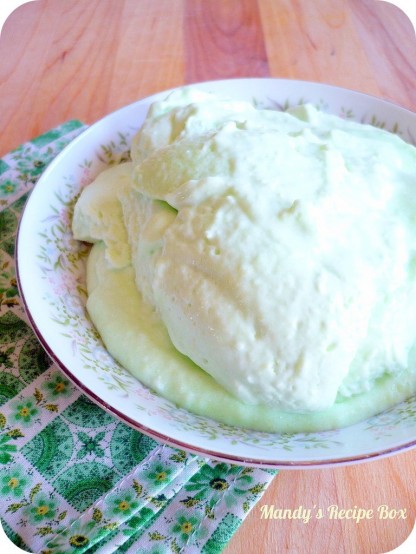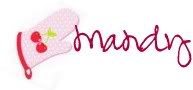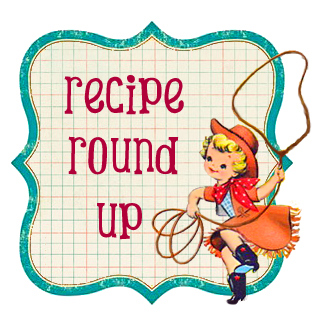 Now I thought I'd round-up my other Jello recipes and share them here. Also I want your Jello recipes linked up.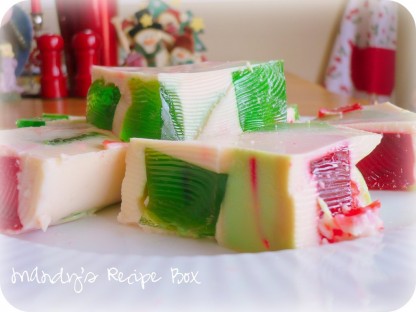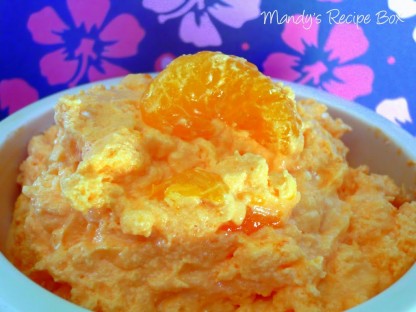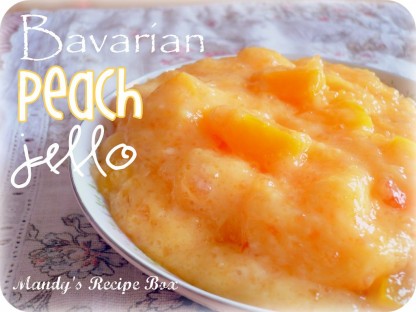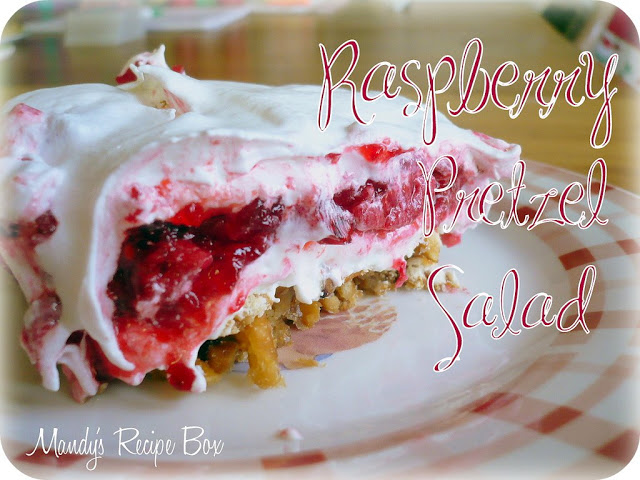 I linked this to Sweet Indulgences Sunday