Remember the collection of 60 Zucchini Recipes I shared a little bit ago? Well here's another recipe to add to that. These Zucchini Dinner Rolls are delicious with little pretty flecks of zucchini throughout.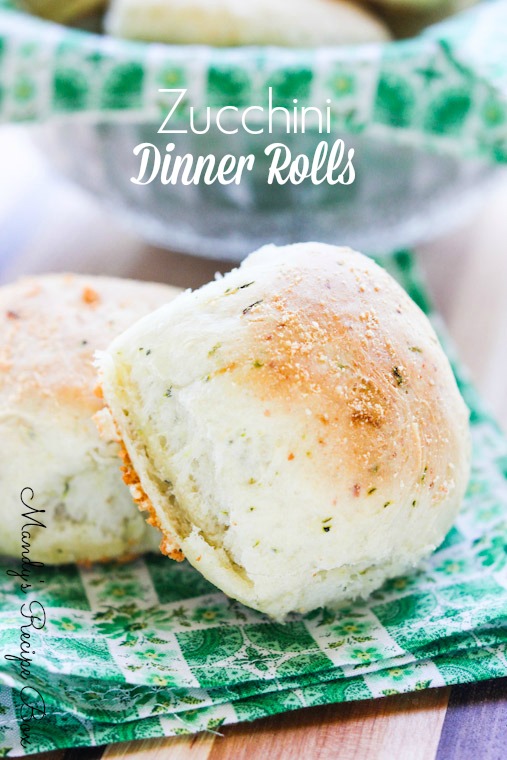 I love how easy these rolls are to make. They are different than any other roll I've made. Because I have never used zucchini before in a roll. But I have a bunch coming out of my garden that needs to be used up. So there you have it. The sprinkling of Parmesan cheese on top just adds to the deliciousness.
You should try adding garlic powder sometime. Or making a garlic butter to brush on top when they are hot out of the oven. Yumtown.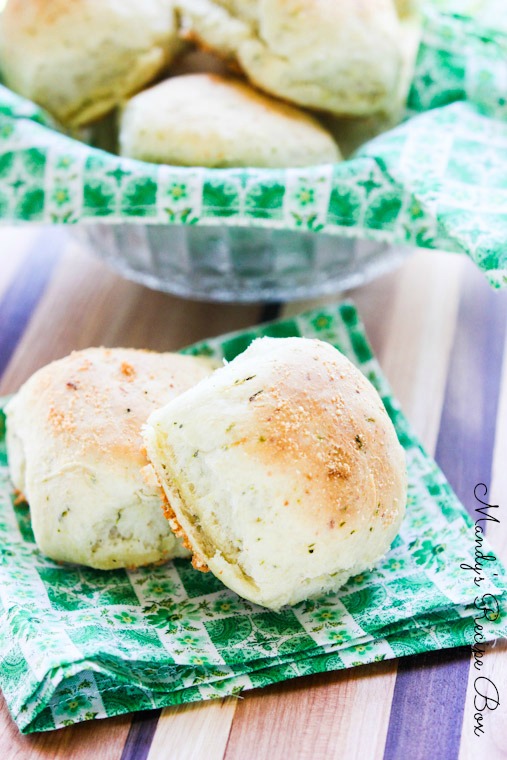 You may like these recipes:
Zucchini Dinner Rolls
Ingredients
1 cup shredded zucchini
1 tsp. salt, divided
3½ cups flour, divided
2½ Tbsp. quick-rise yeast
5 Tbsp. grated Parmesan cheese, divided
1 tsp. sugar
1 cup warm water (120 to 130 degrees F)
¼ cup butter, softened
Directions
Place zucchini is a small strainer. Sprinkle with ½ tsp. salt and let sit 5 minutes; drain.
In a mixing bowl, combine 3 cups flour, yeast, 2 Tbsp. cheese and sugar and remaining salt.
Add the zucchini and stir to combine. Combine water and butter and add to dry ingredients. Stir to form a soft dough.
Place on a floured surface and knead 6-8 minutes or use your stand mixer and let it do the work for you. Place in a greased bowl turning over to grease the top. Cover and let rise until double, about one hour.
Shape into 18-24 balls and place in 2 greased 9x13 pans or a cookie sheet. Sprinkle with remaining cheese. Cover and let rise again until doubled.
Bake at 375 degrees F for 20 to 25 minutes until golden on top. Remove from pan to a wire rack to cool.