This is Debbie from Made From Pinterest and I'm so excited to be back here at Mandy's Recipe Box with a super quick and easy recipe to end your summer with- Watermelon Cupcakes!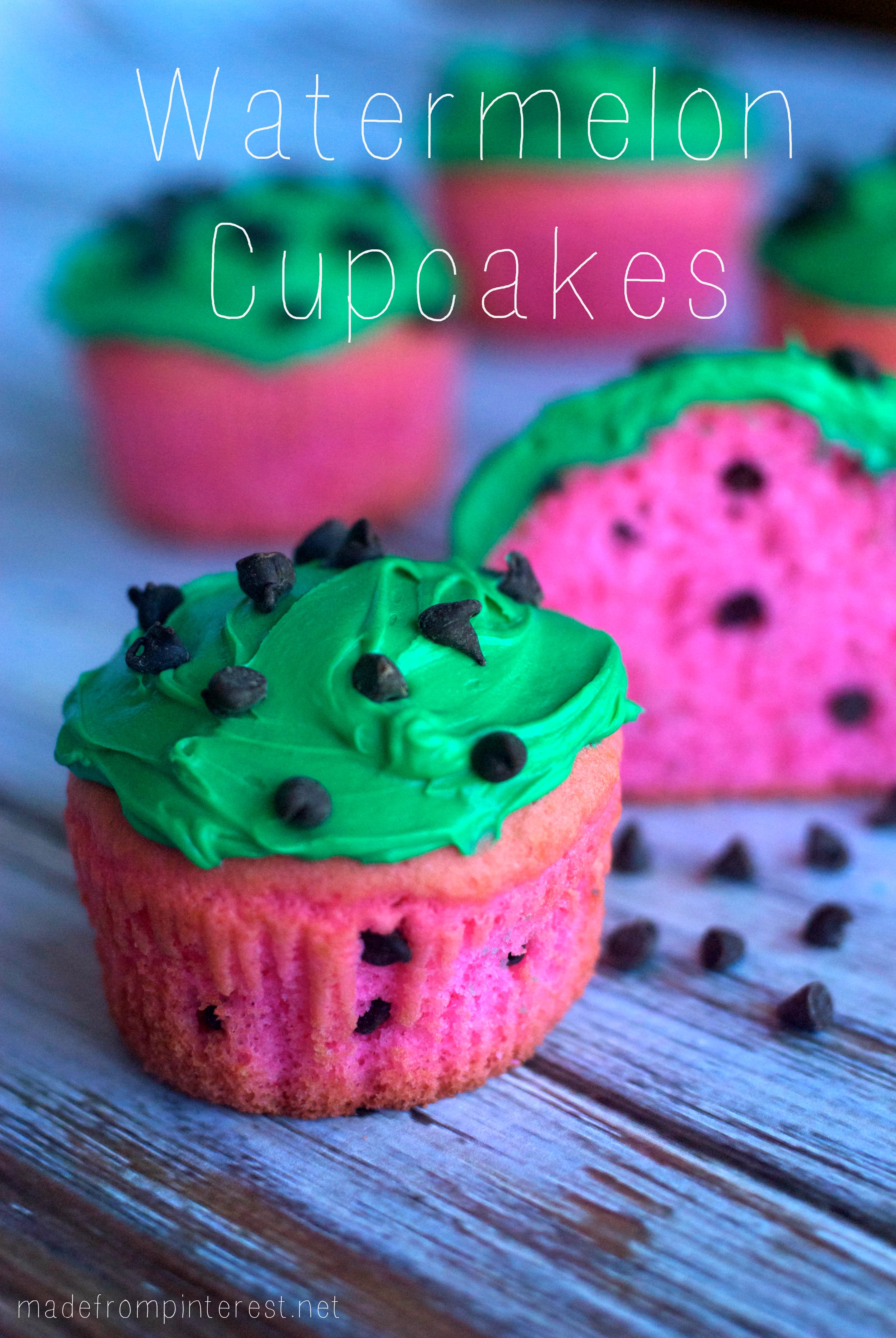 People who know me know that I don't like watermelon. Oh, I love things that taste like watermelon, for example, Watermelon Jolly Ranchers. Absolutely love them! Watermelon Sonic Slushies? I'm there. But just watermelon itself? I'll pass. Now these Watermelon Cupcakes? I could eat these all day! Although they don't really have a watermelon taste to them, it doesn't matter because they are so dang cute, they will get gobbled up in no time!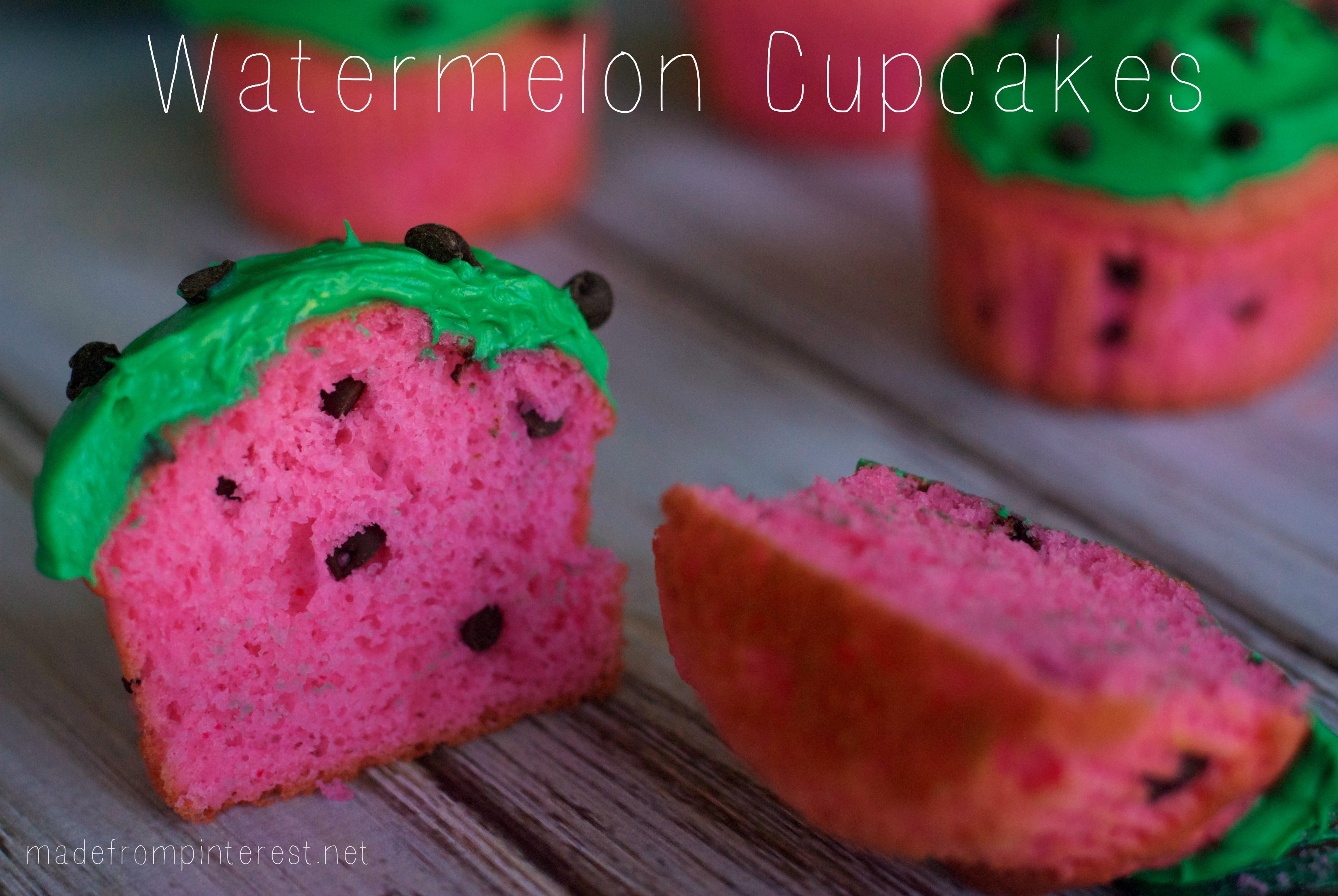 With chocolate chips for seeds, no one will be spitting these out all over their plates. Now that's my kinda watermelon seed!
Watermelon Cupcakes
Ingredients
White Cake Mix made per instructions
¾ cup mini chocolate chips
Red or pink food coloring
Pillsbury Vibrant Green Vanilla Frosting
Or green food coloring if you'd like to make your own frosting
Directions
Preheat oven to 350. Line cupcake tins with cupcake liners.
Prepare cake mix according to package directions. Add red or pink food coloring to make your watermelon color. I used the neon pink colors that are out now.
Softly fold in ½ cup of the mini chocolate chips. Reserve ¼ cup to sprinkle on the frosting.
Fill cupcake liners ½ to ⅔ full. Bake per package directions. Usually 20-23 minutes.
When cupcakes are cooled, frost with Pillsbury Vibrant Green Frosting (or your own) and sprinkle with the remaining ¼ cup mini chocolate chips.
Watch them disappear!
Looking for some more goodies? Check these out!