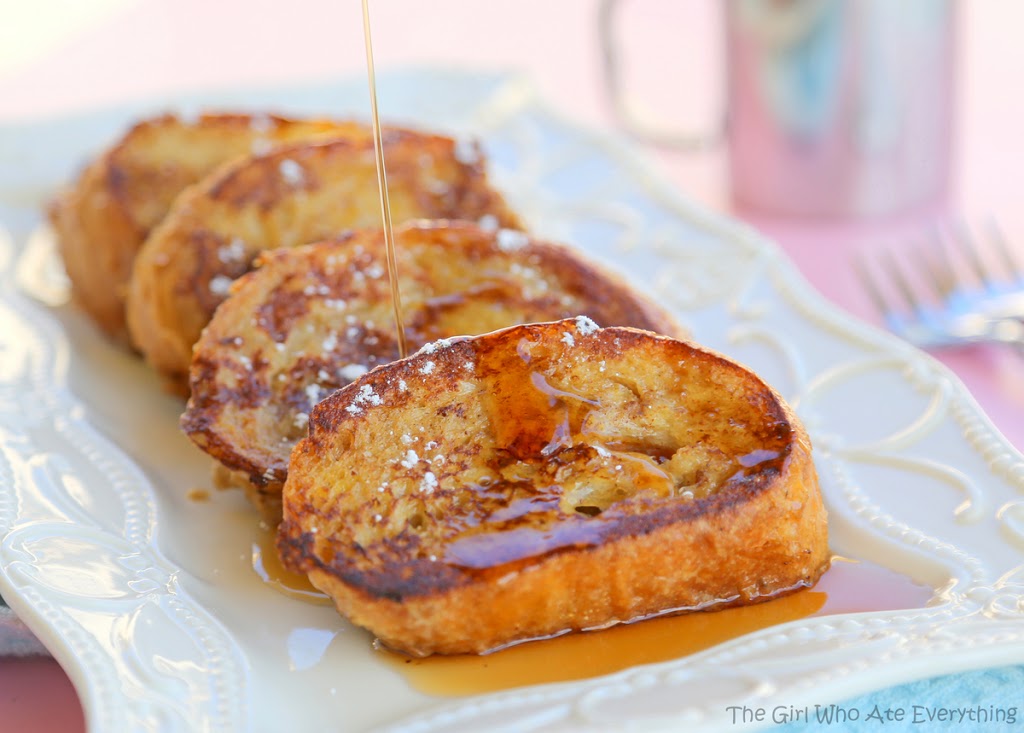 Hi guys! I'm Christy from The Girl Who Ate Everything 

and I'm known for eating anything and everything in my path. I'm here today so Mandy can spend some extra time snuggling her new baby. There's nothing better in this world than holding a brand new baby. Nothing!
My friend insisted that I try her recipe for French toast and I thought to myself, "What's so different about this French toast? I mean everyone has a recipe for French toast, right?"
But THIS French toast has an entire 1/4 cup of vanilla in the coating sauce. So when it's cooked it kind of tastes like…a donut…in French toast form.
Serve it with a sprinkle of powdered sugar and some syrup but you don't really need any of that at all. Enjoy!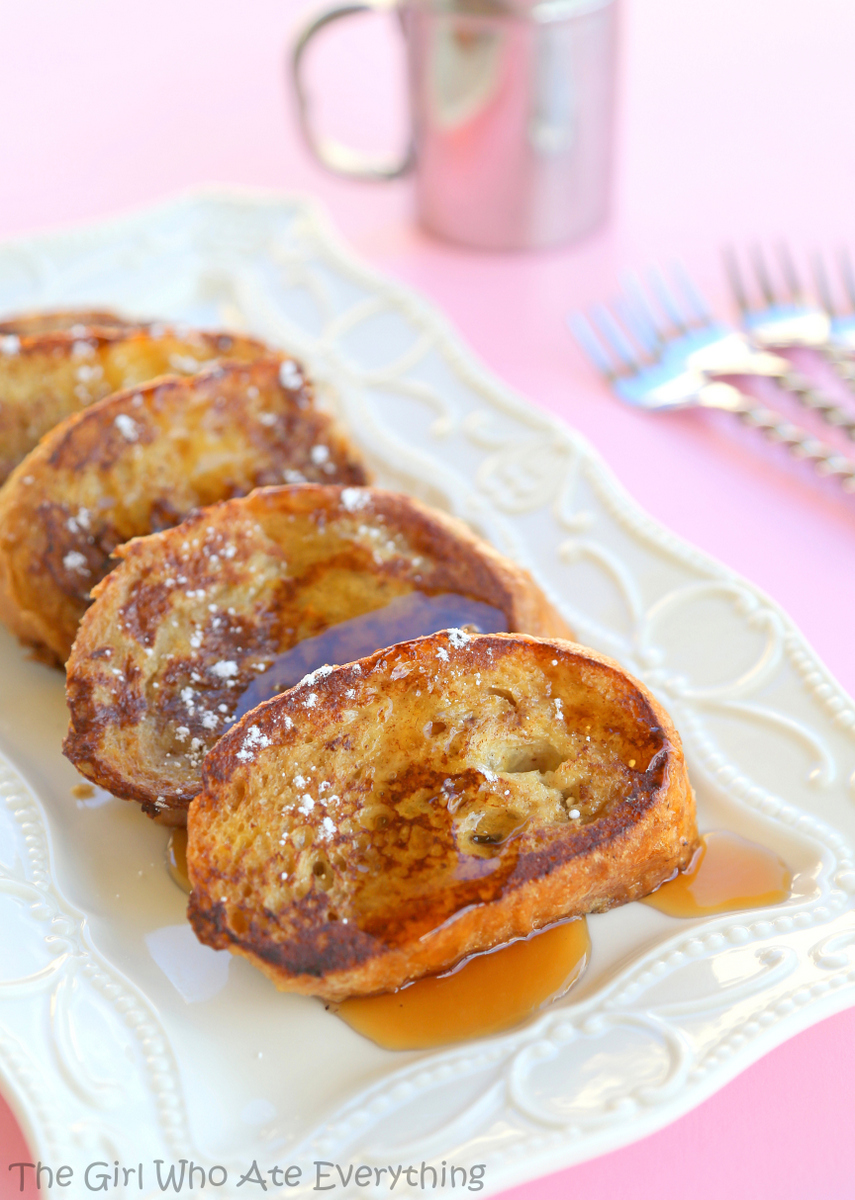 Very Vanilla French Toast
Author:
The Girl Who Ate Everything
Ingredients
6 eggs
½ cup sugar
½ teaspoon cinnamon
¼ cup vanilla (yes, CUP!)
1½ teaspoons almond extract
1 cup heavy cream
thick sliced bread
Directions
Mix the eggs, sugar, cinnamon, vanilla, almond extract, and cream well.
Dip each slice in the mixture coating each side and lay in a pan.
Repeat with the remaining slices.
Let bread sit overnight.
In the morning, cook on grill or skillet with some butter, browning on both sides.
Serve with a sprinkle of powdered sugar and maple syrup.