This Tropical Jello Salad will have everyone coming back for more. The bananas, pineapple, lemon jello and marshmallows make for one delicious Jello salad.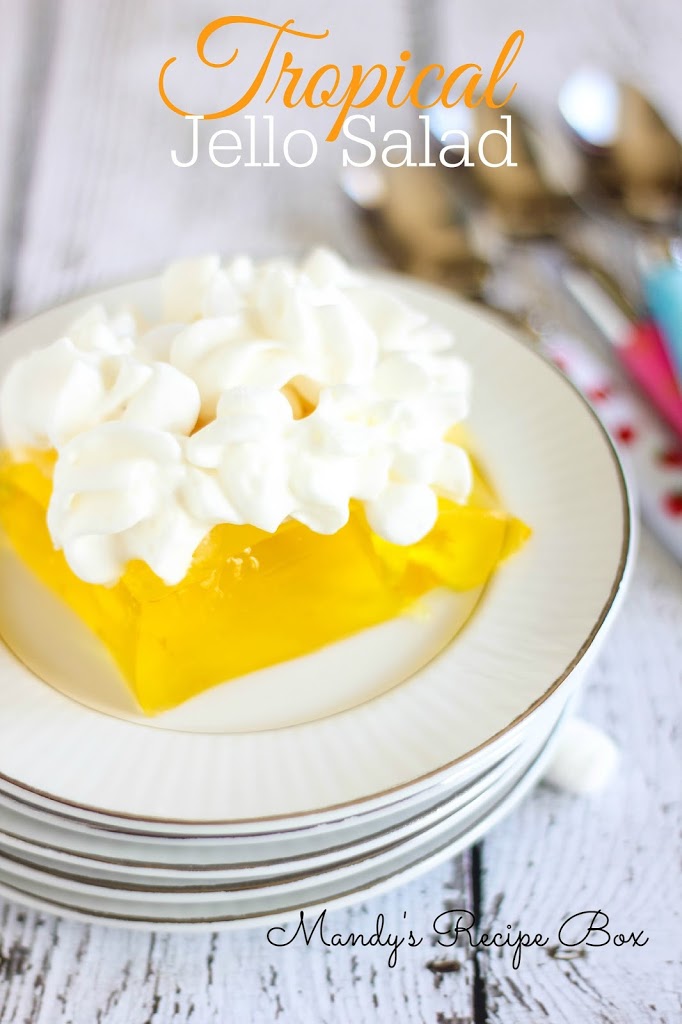 I am a Mormon. In our culture, you will most likely never go to a church dinner without there being at least one Jello salad. And if someone brings you a meal because you've just had a baby or are sick or had a death in the family, the odds are that a Jello salad will be included. It's just the way it is. And I love it. Jello salads are my favorite things to eat at any potluck dinner. Well, that and dessert of course.
When my husband's grandpa died last summer, someone brought this incredible Jello salad to his grandparents' house for the family. As I took a bite, I fell in love with another Jello salad. I don't know who made it so I couldn't ask for the recipe, so I just recreated it, which was really simple to do.
Make it. You will be so loved at any place you serve this. Give it to a new mom, a sick person, or as a condolence if a neighbor passes. This will be a nice, cheerful gesture.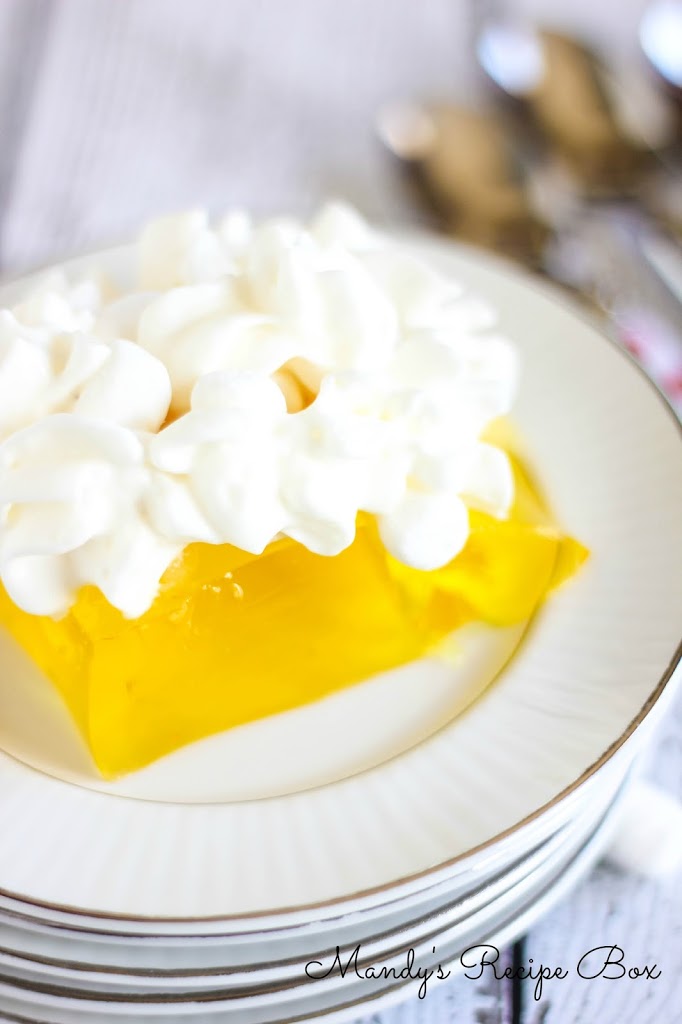 Tropical Jello Salad
Ingredients
3 boxes (3 oz each) Lemon Jello
2 bananas, sliced
2 (8 oz) cans crushed pineapple, drained
1½ cups mini marshmallows
8 oz container Cool Whip
Directions
Make Jello according to package directions and pour into a 9x13 glass dish. Refrigerate until set.
Place sliced bananas on top of Jello.
Spread crushed pineapple over the bananas.
Sprinkle marshmallows over the pineapple.
Top with Cool Whip.
Serve.
Connect with me…








You may also like these Jello recipes: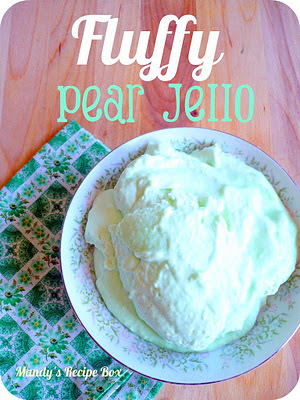 Or these from the web:
Cherry Jello Salad
Jello Fruity Roll-Ups
Pineapple Gelatin Salad