A tropical fusion of banana cream and coconut cream pies with bananas, coconut, macadamia nuts, and pineapple. This Tropical Banana Cream Pie is a decadent pie that's sure to please this holiday season!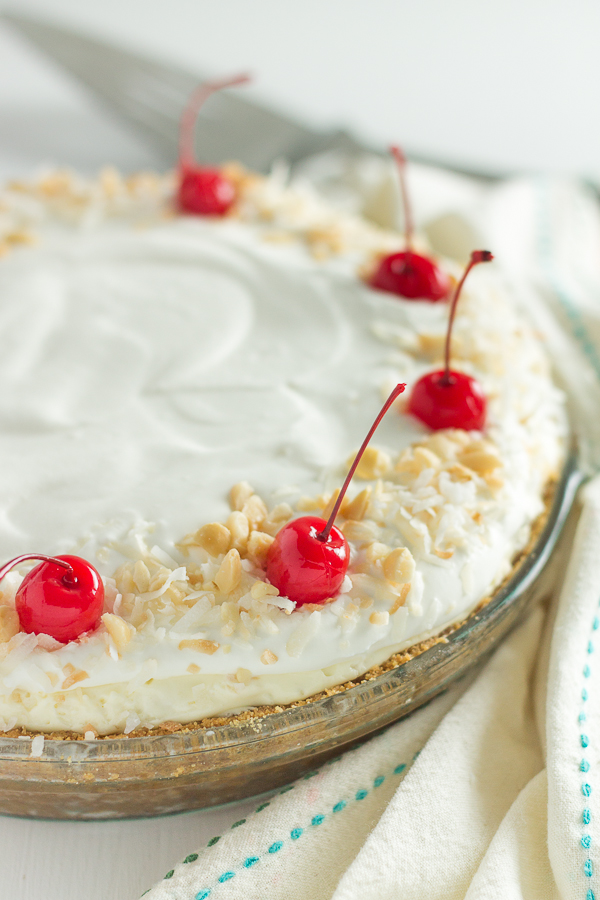 Hi there! Amanda again from Yummy Treats + Healthy Eats. I am so excited to drop in again this month and share what may just be my favorite cream pie recipe ever. I myself am a fan of coconut cream pie, but my husband David would much rather dig into a banana cream pie. So this year for our thanksgiving dinner I wanted to develop a recipe for a cream pie that combined both of our loves.
This is the pie that resulted from that goal and we love it! The pie starts with a buttery graham cracker crust. The crust gets a layer of ripe bananas and then it gets filled with a doctored up pudding mix that has toasted coconut, crushed pineapple, and roasted chopped macadamia nuts mixed in. It's like a taste of summer and the tropics in the middle of fall.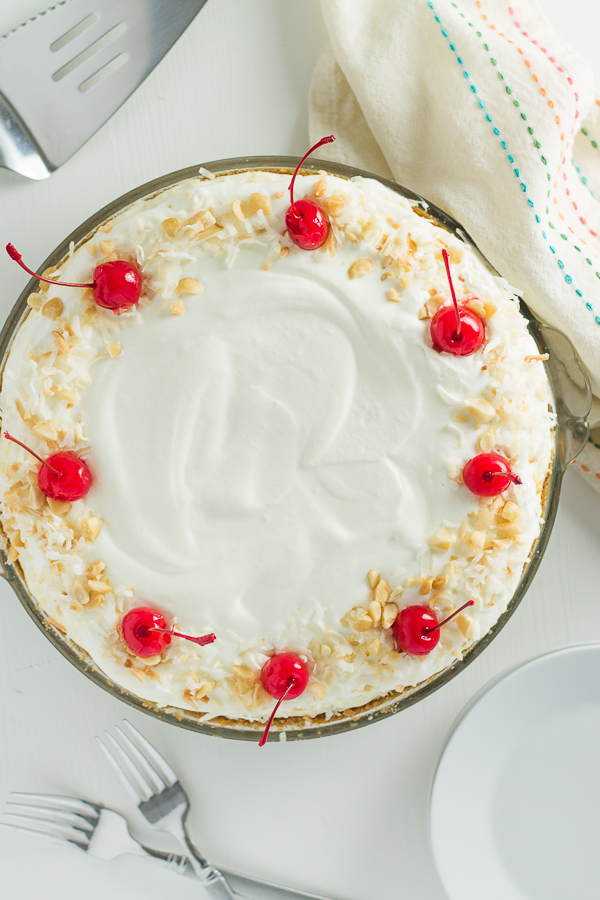 This tropical banana cream pie is simple to make, but sweet and satisfying. If you're looking to change things up with your cream pie selection this Thanksgiving, this recipe is for you!