The Eggland's Best information, coupons, and gift cards have been provided by Eggland's Best. All thoughts are 100% my own.
These Triple Layer Brownies are a delicious holiday dessert. The peppermint flavor goes along perfectly with the Christmas season. Three layers of deliciousness in one treat. Brownies are always welcome at any party!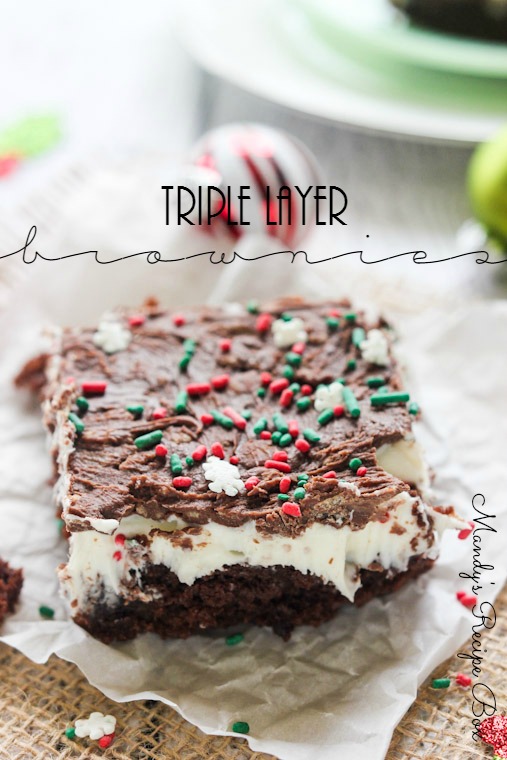 See that brownie? It's Christmas! Everything about it yells, "Christmas is coming!" I am in heaven this time of year. Everyone is usually happier and kinder this time of year. It's just a cozy holiday. I have teamed up with Eggland's Best  to bring this fun post to you. I created the recipe and Eggland's Best has a giveaway for you so stick around after the recipe to enter to win.
I do a lot of holiday baking. I mean, lots. Between Christmas parties, school parties, neighbor gifts, blog recipes for you all, etc. my days are filled with baking. I love it. By using Eggland's Best eggs in my holiday desserts, I'm sneaking in vitamins, too. EB eggs have 10 times the vitamin E, which help you fight of those sick days during winter months. Umm… start cracking those eggs! And P.S. If you're trying to be healthy whilst enjoying those holiday treats, EB eggs are only 60 calories whild ordinary eggs have 70 and they have 25% less saturated fat. You're welcome.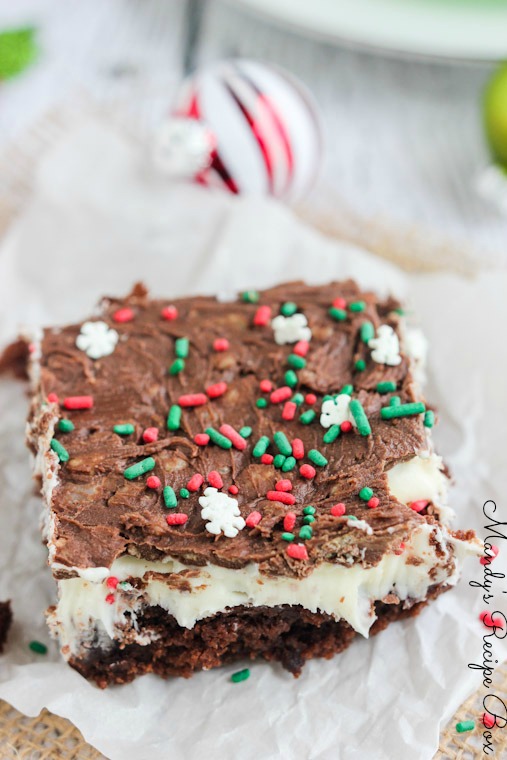 Now for the giveaway… one of you will receive two coupons, each valid for a free carton of EB eggs and a $25 VISA gift card to make your own holiday recipe. To enter to win simply use the rafflecopter form below.
Make sure to follow Eggland's Best on Social Media!