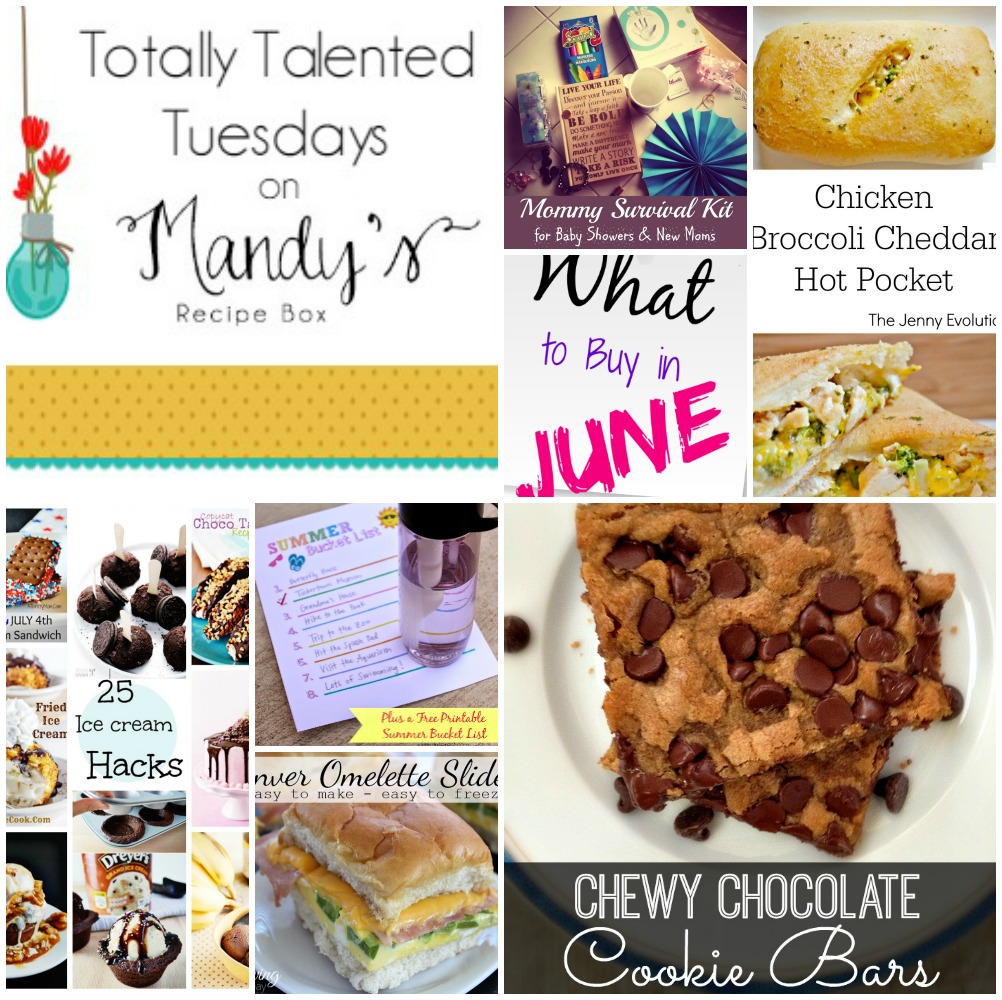 Welcome to the party! I hope you had a wonderful weekend enjoying some sunshine. Just for a head's up, I may be taking a break from TTT during the summer. I will let you know!
Here is last week's most viewed post:

Chewy Chocolate Cookie Bars
from Inspiration for Moms
other faves:

Mommy Survival Kit
from Review, Chews and How-Tos

Denver Omelette Sliders
from Saving Every Day

Summer Bucket List
from I Dig Pinterest

Broccoli Cheddar Hot Pocket
from The Jenny Evolution

What to Buy in June 
from Simplee Thrifty

25 Ice Cream Hacks
from Cool Busy Moms

Loading InLinkz ...