I am so excited to bring you the Top 10 Recipes of  2015 on Mandy's Recipe Box! These are posts that were published in 2015 and all but one are desserts. I guess you are all sugar lovers like me!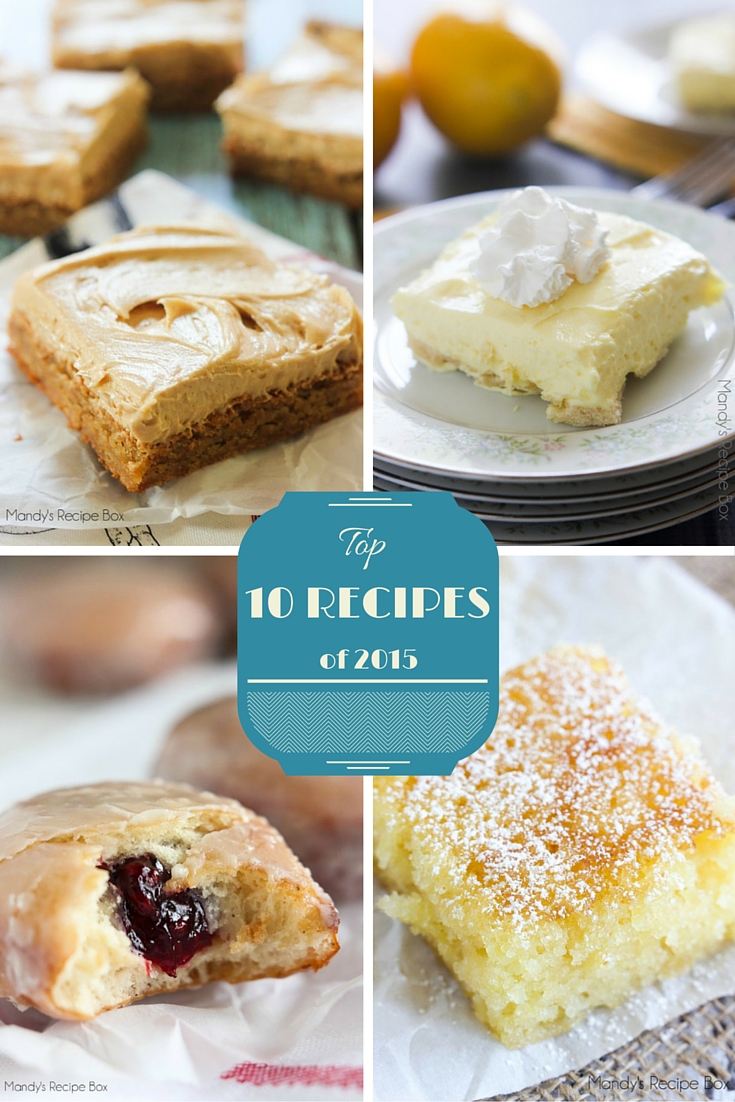 Just to double clarify, of all the recipes I posted in the year 2015, these are the top 10 most viewed. There were other more viewed recipes through the year like my ever popular Warm Lemon Pudding Cake, Easy Cheesy Chicken Casserole or Cherry Pie Bubble Up. But those weren't published in 2015 so I am not counting them. But they are awesome so be sure to check them out! So from #10 to #1 here we go…
Number 10:
Number 9:
Number 8:
Number 7:
Number 6:
Number 5: 
Number 4:
Number 3:
Number 2:
Number 1:
Number 1 was no surprise. It's been going crazy on Pinterest and bringing lots of visits to my site. Be sure to Pin it for future use! Thanks for continuing to visit Mandy's Recipe Box and supporting me in the thing I love. Sharing recipes with you all and making a living at it is the best job I could have. Here's to a great New Year and keeping our bellies full of delicious food. You all get gold stars!