Store-bought sugar cookie dough makes these cookies so easy to make. The kids will love creating fun colors!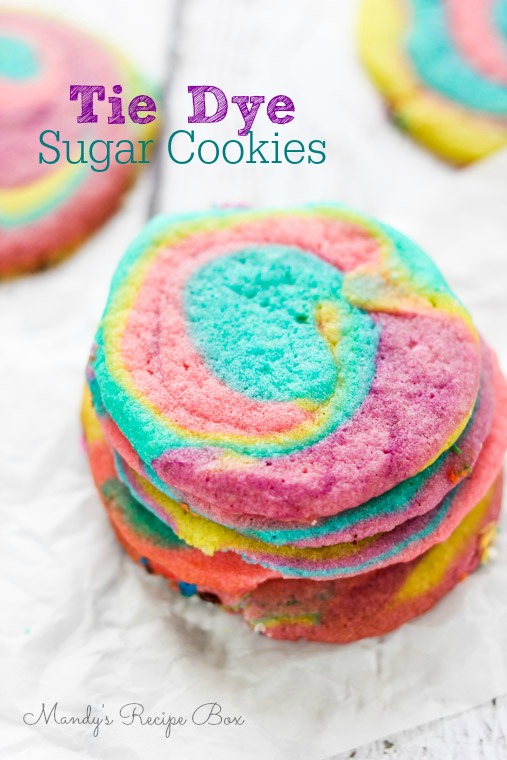 I know it's Fall and everyone is like "PUMPKIN!" "APPLES!" but I think fun and pretty cookies can be made anytime of year. I actually made these during the late Spring and shared them on Pretty Providence, and now am sharing the recipe here with you. I love the vibrant colors. You can totally make them any color to suit your needs. How about orange and yellow and white like candy corn? Or red and green for Christmas? See? They can be for anytime of the year.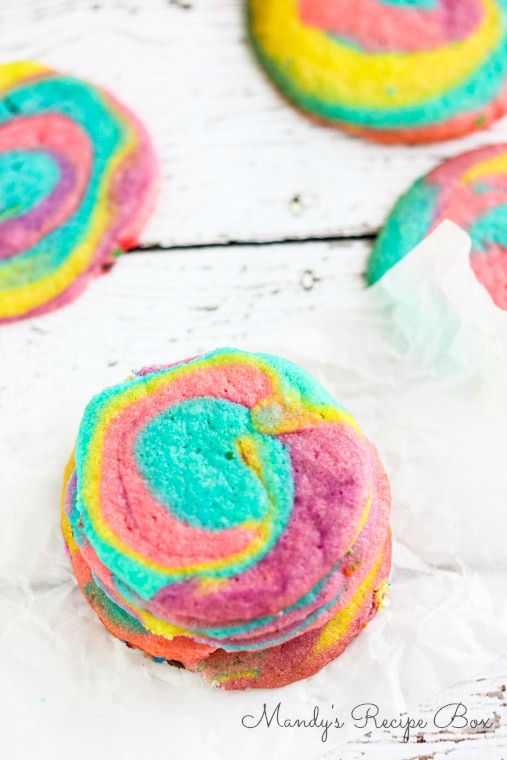 Ingredients
Directions
Make the cookie mix according to package directions. If using refrigerated dough skip to the next step.

Divide the dough into 4 or 5 bowls. 

Add 8-10 drops of different food coloring to each bowl and mix until color is well blended.

Take a nickle sized amount of each dough and roll it all  into a ball.

Using the snake method, roll dough between your hands to make a snake-shaped long piece of dough. Lay it on the counter and roll into a spiral; place onto cookie sheet sprayed with cooking spray or lined with parchment paper.

Bake at 375 degrees F. 8-10 minutes until done.

Cool for 2 minutes on the pan before removing cookies to a baking rack to cool.
Connect with me…








Be sure to follow my Cookies Pinterest Board for more!
You will love these cookie recipes: