I made you guys The Grinch cake mix cookies! Cake mix cookies are a delicious treat but turn them green and add a heart for The Grinch and they're even better!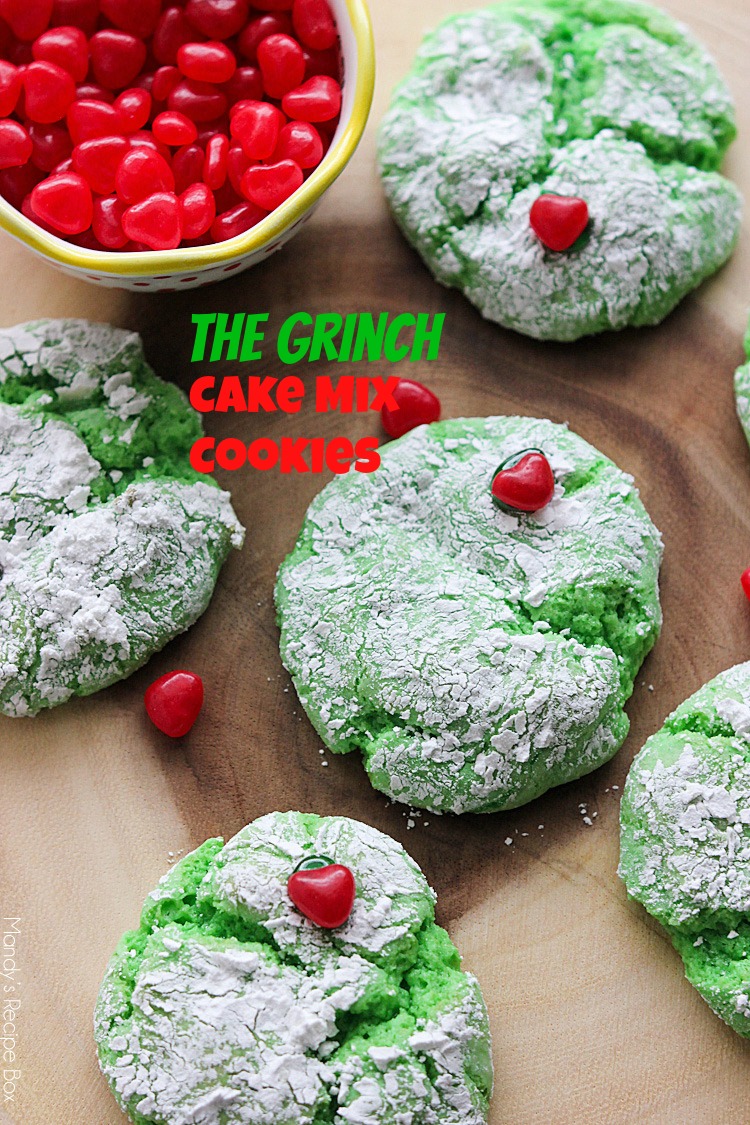 So are you guys as amazing as I am and have all your Christmas shopping done?? No? Okay good because me neither. It's such a busy time of year for me that I barely have time to think let alone shop. Of course there's Amazon which I basically live off of. Not just for Christmas, but all things. Ran out of mascara, add to cart. Out of toothpaste, add to cart. Forgot the scotch tape when I went to Walmart, add to cart. Guys, I'm the laziest.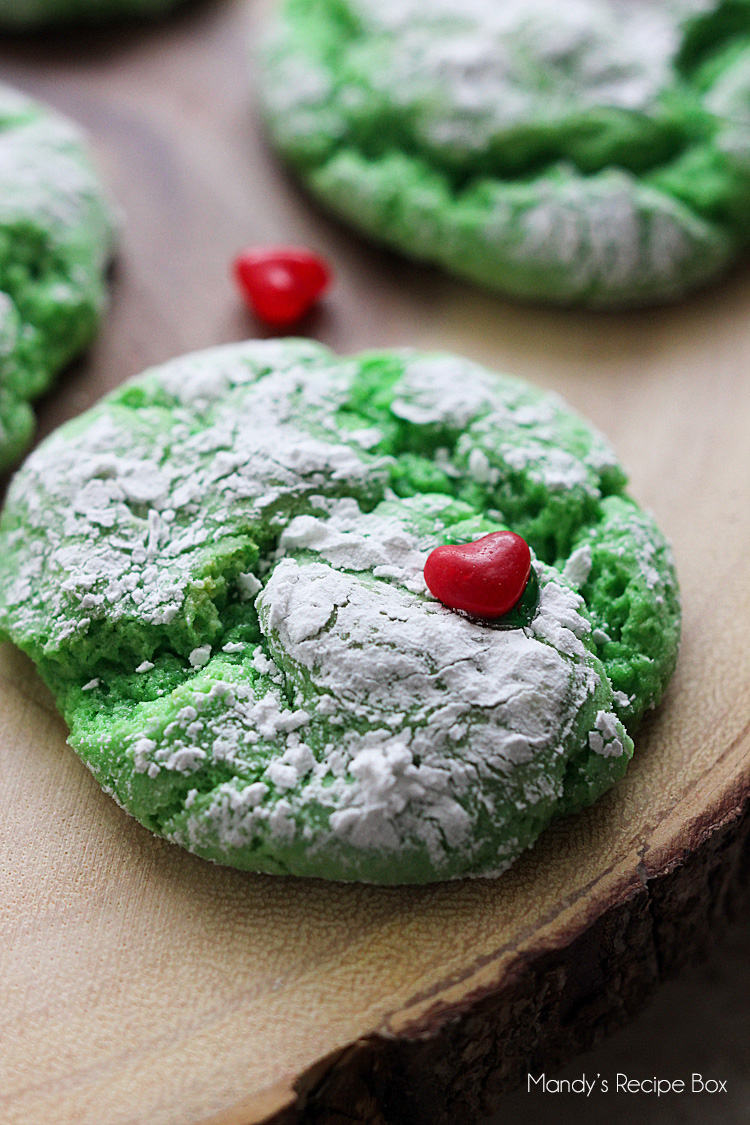 I'm also lazy when it comes to cooking and I'm not even sorry. My recipes will always be the easiest and tastiest around. I promise. Especially around the holidays. Christmas cookies are the best out there if you ask me. I love when neighbors bring goody plates around the holidays. It's always fun to see what treats will be shared. I made these cake mix cookies with The Grinch in mind. Adding the heart is the perfect touch. Be sure to try them out. They are soft and chewy with that cake flavor everyone loves. Share them with your favorite people!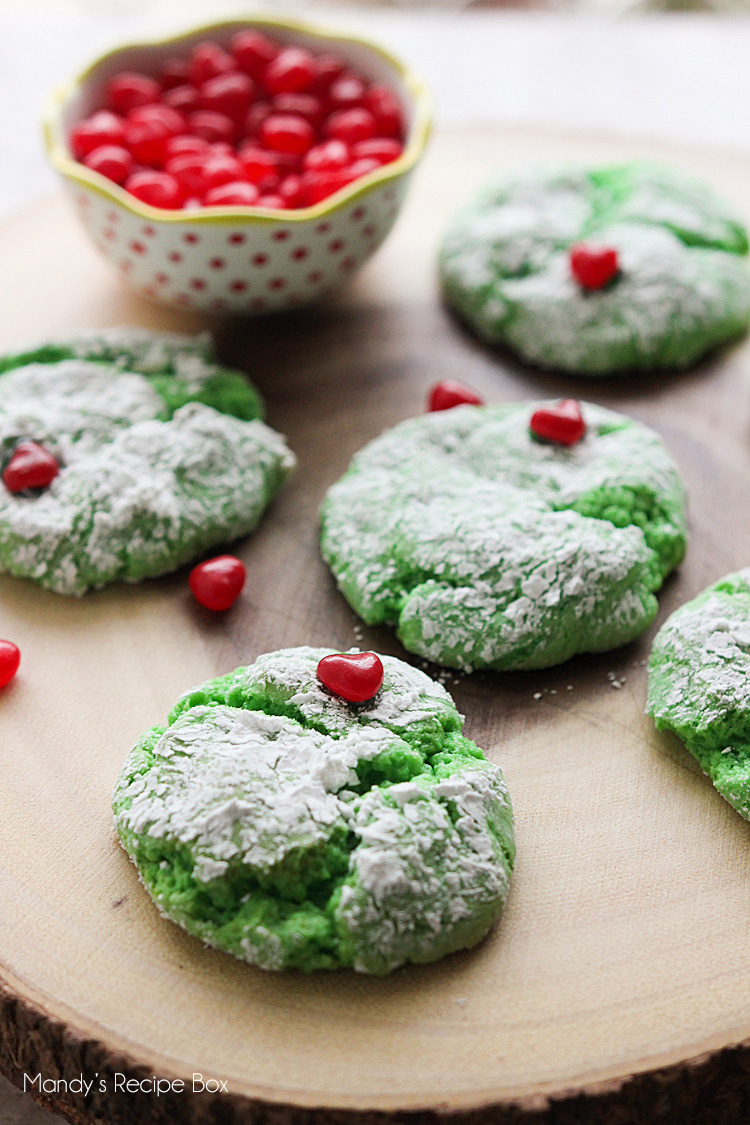 Be sure to save this to your favorite Pinterest boards!

Check out these other fun cookies from my friends:
Peppermint Candy Cane Christmas Cookies