Who doesn't love tacos? Well these are the same only…different. Just cook up some tater tots and top with taco meat and such. So fast and good.
Tater Tots
Shredded cheese
toppings of your choice (salsa, tomatos, lettuce, etc.)
Cook the tater tots in the oven according to package directions. Place onto oven safe plates and top with taco meat and cheese. Place plates into the oven to melt the cheese. Remove and top with the rest of your toppings.
I just liked them with the meat and cheese.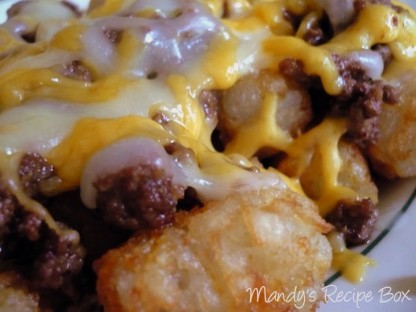 And some salsa verde…yep. That did it.