This Taco Salad is a great easy meal in the middle of holiday crazy town. Take a break from party treats and meals to make this simple meal. The homemade dressing sets it apart from the rest!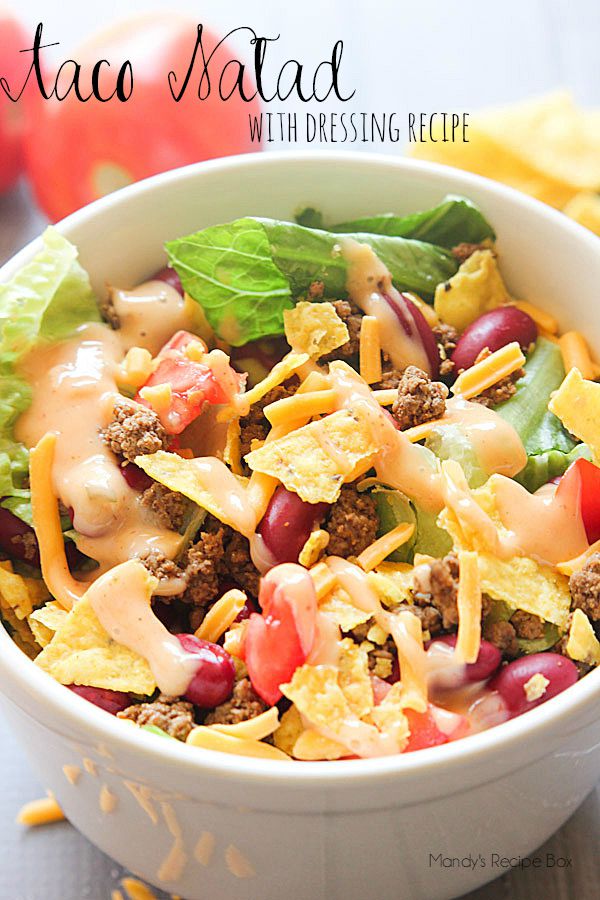 Simplicity is my middle name. Not really, but basically it is. I can't handle complicated anything: meals, desserts, books, directions etc. If it looks complicated, I'm all "Nope." You can trust that I stick to easy and simple and delicious when it comes to recipes. Like this Taco Salad.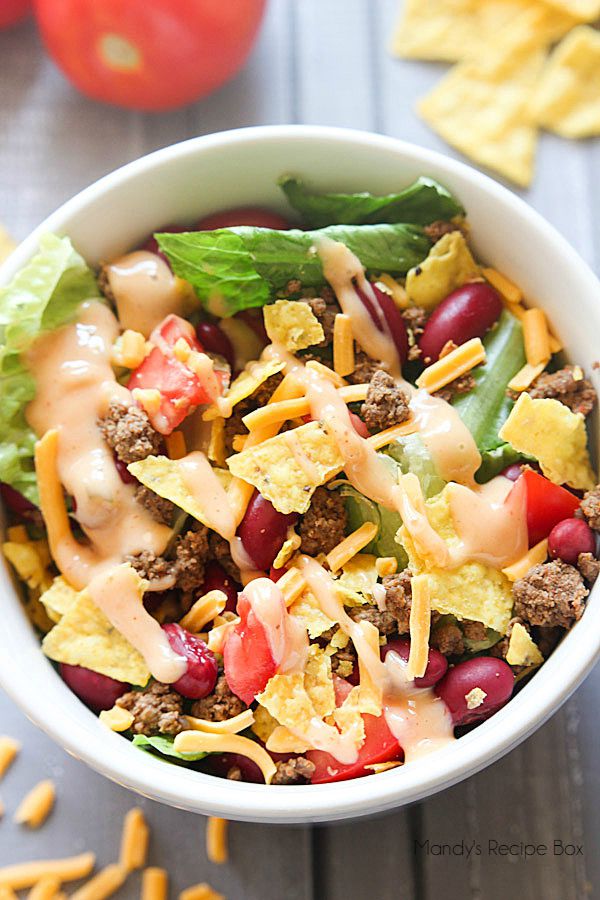 A family friend made this at a party once and I asked for the recipe because our oldest child's first birthday was coming up and I needed an easy meal that would feed a bunch of people. This salad does that. You can double, triple, octuple the recipe to suit your needs. Our friend mixes everything but the dressing together in a large CLEAN and UNUSED garbage bag. She just dumps everything into it and shakes it all up. Pretty genius if you ask me. Then have a variety of salad dressings on the side to choose from. We love this Taco Salad Dressing. You can add as much taco sauce into it as you want to give it the kick you need.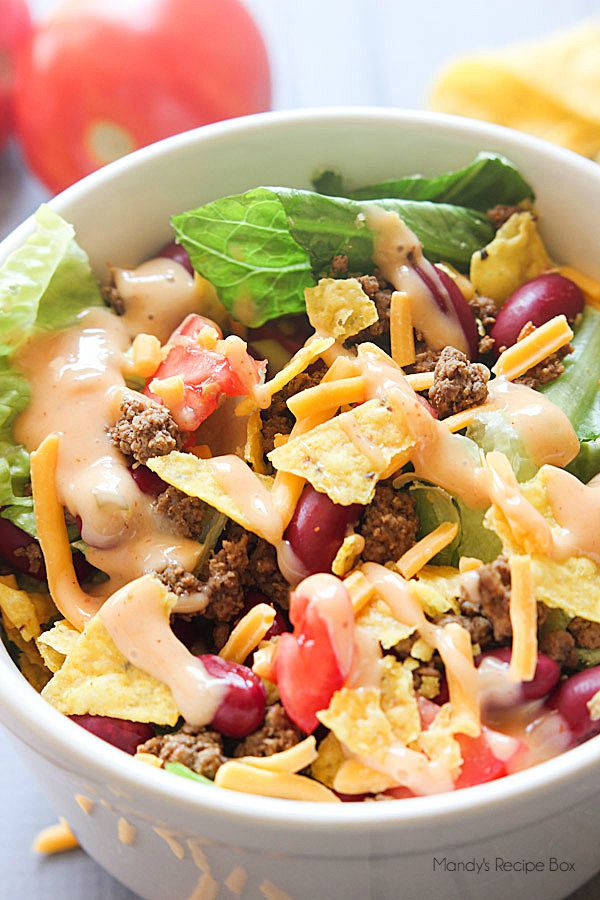 Check out these other main dish salad recipes from my friends:
Turkey Burger Mason Jar Salad from Food.Faith.Fitness
Thai Shrimp Salad from Chelsea's Messy Apron
Southwest Chicken Cobb Salad with Chipotle Lime Dressing from The Creative Bite