The flavors of tacos combined with pasta makes for a delicious meal that's great for busy weeknights. Just 30 minutes until this one pot dish is on the table!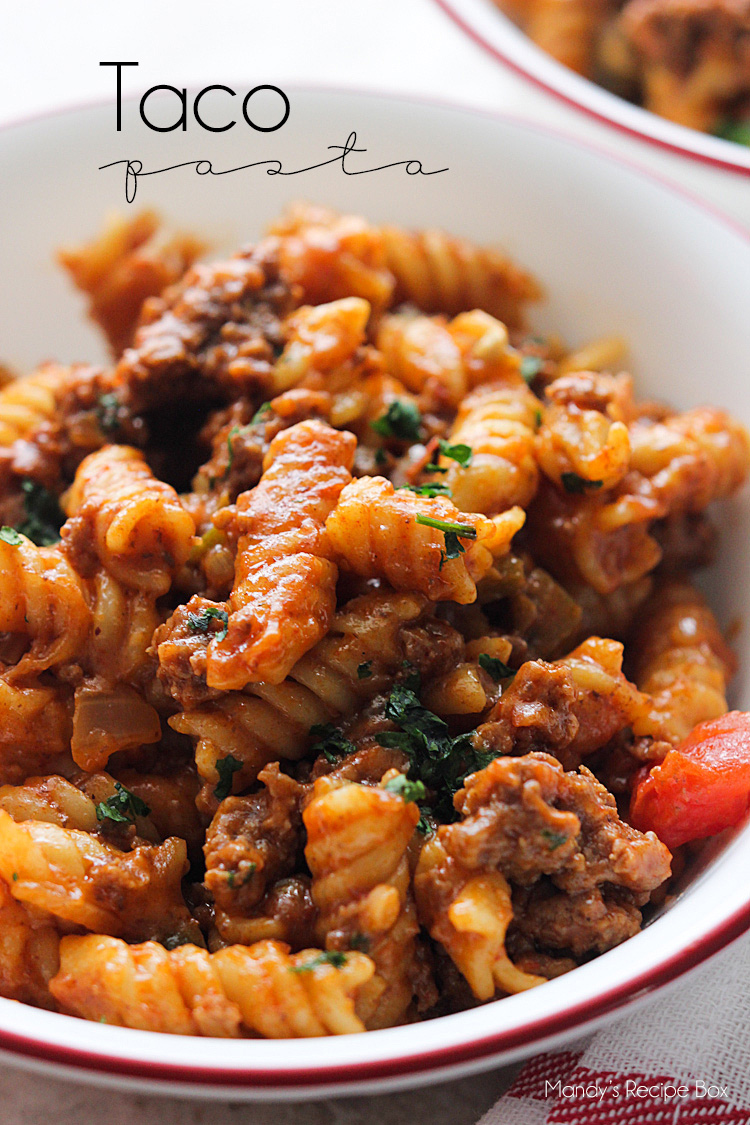 This Taco Pasta is one of my new go-to recipes for busy weeknights. Or anytime for that matter. You know those nights where you're like oh crap, it's 5:30 and I have no idea what to make for dinner? Well this Taco Pasta is one recipe to keep on hand for those times. Ground beef, pasta, taco seasoning and salsa are the main ingredients to have on hand which you probably already do have.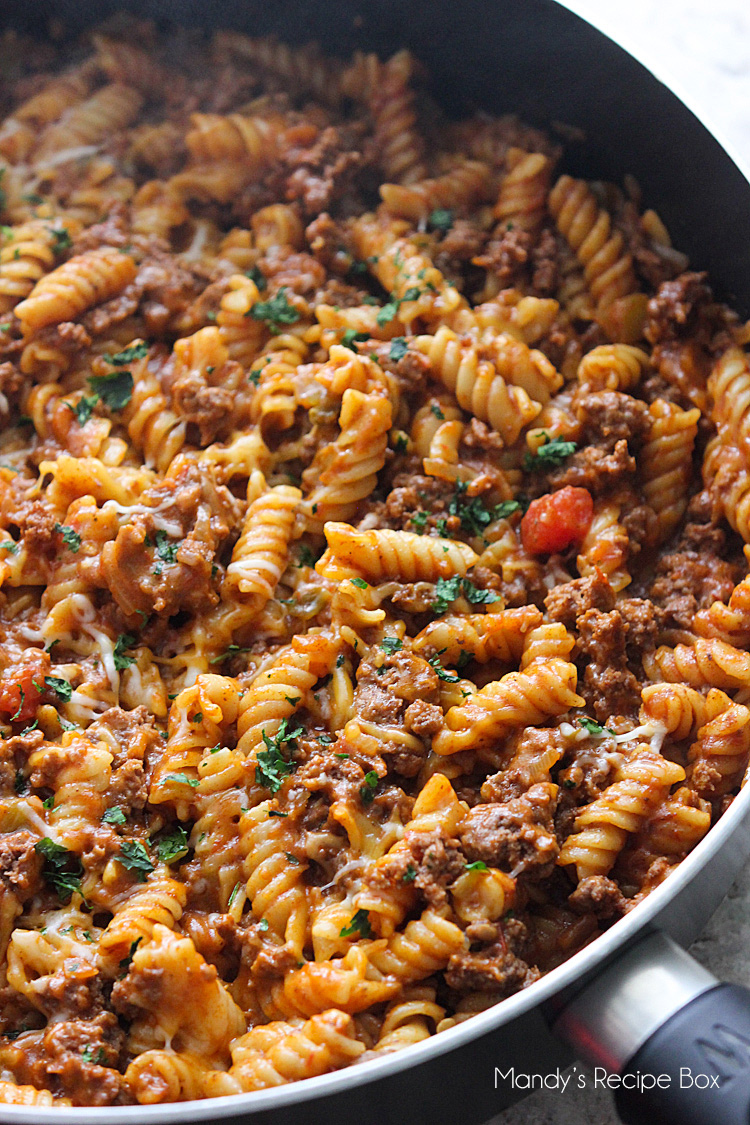 One of the best things about this easy recipe is that it's a one-pot meal. Just one pan to wash and put away. And it only takes 30 minutes to make so it's perfect when you need a home cooked meal fast. I used medium salsa but that was a bit spicy for me. I'm using mild from now on or maybe half and half. So be sure to adjust the spice level to your taste.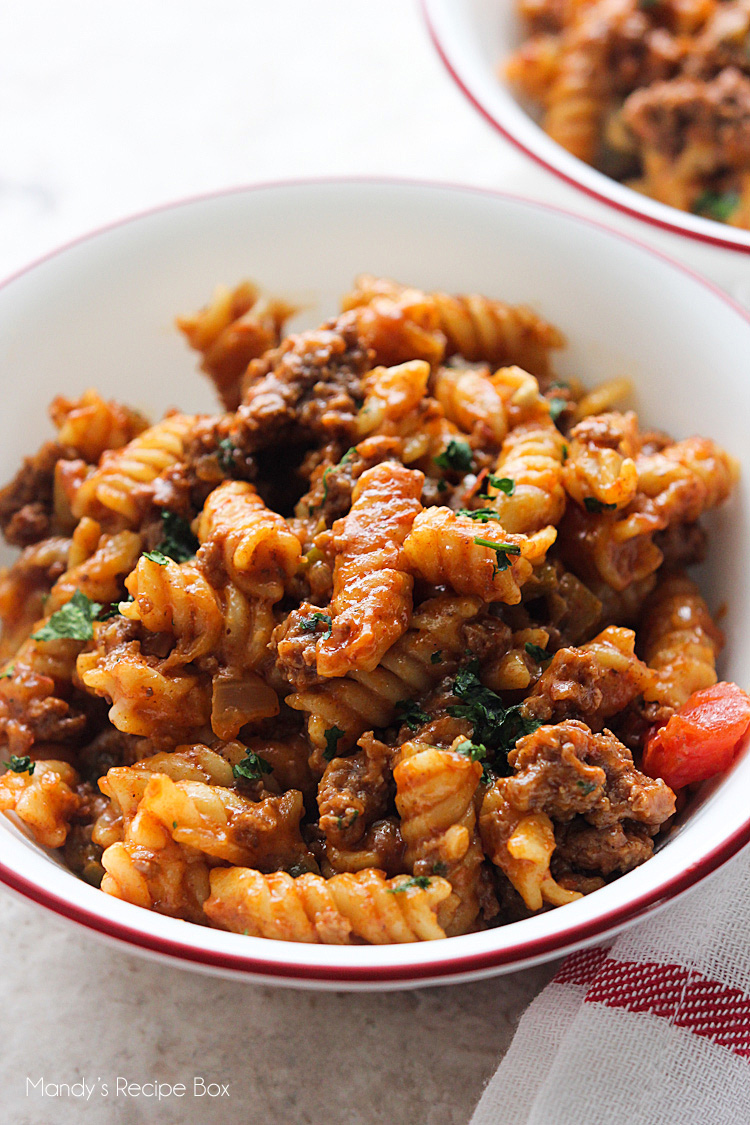 Be sure to save this to your favorite Pinterest boards!