I made a delicious recipe using SPLENDA® Sweeteners as part of a sponsored post for Socialstars. #SplendaSweeties #SweetSwaps
Sweet Potato Fries are a yummy change from regular fries. And these are baked so they're even better for you. The Brown Sugar Dipping Sauce makes for a perfect appetizer.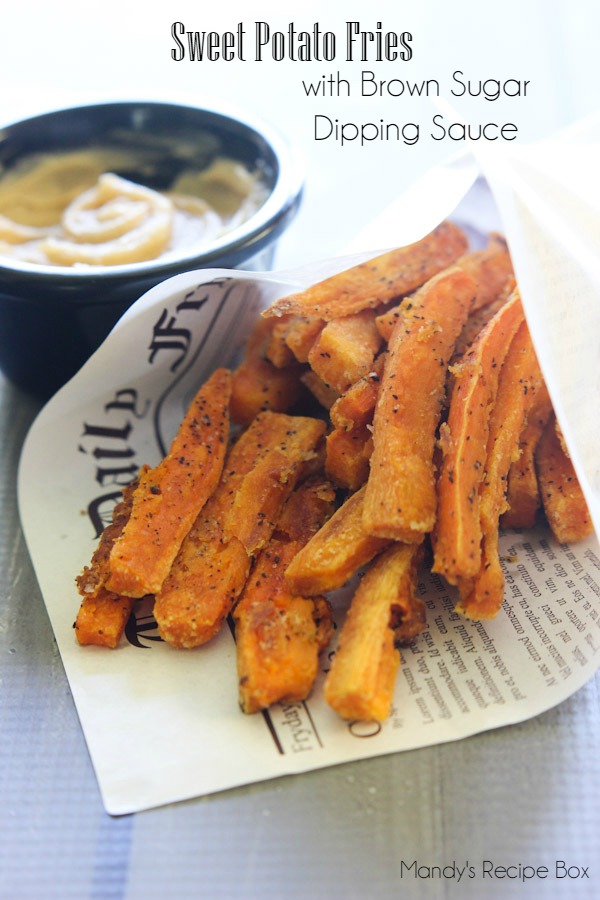 I have recently fallen in love with Sweet Potato Fries. They are so dang good. I love the sweet flavor they have. And these are baked so they are better for you than fried. I love making homemade fries with our burgers or hot dogs. I will be making sweet potato fries more often now that I know how easy they are to make. I also made a Brown Sugar Dipping Sauce that goes perfectly with the baked fries. Because at Thanksgiving you have your sweet potatoes and brown sugar, right? Such a delicious twist. And  SPLENDA® Sweeteners offers the sweetness of sugar, without all the calories! Did you know you can buy SPLENDA® Brown Sugar Blend?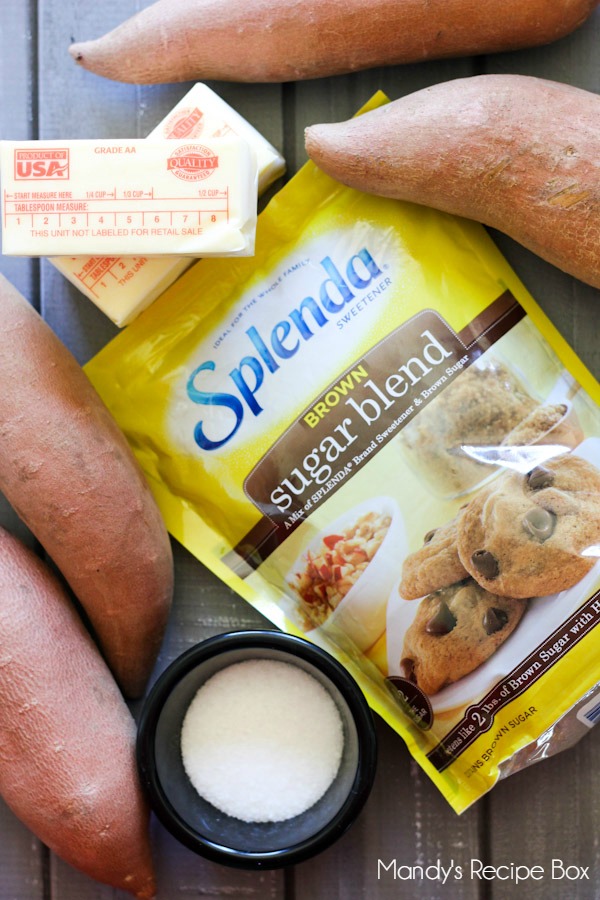 You use it just like you would regular brown sugar for less added sugar! SPLENDA® Sweeteners is versatile, and can be used in baking, cooking, AND beverage mixing. Or dips, in this case. Here's how I made these sweet potato fries:
A soak in cold water and dusting of cornstarch help them to crisp up when baking. And then drizzle with olive oil and salt and pepper and toss them in the oven to bake.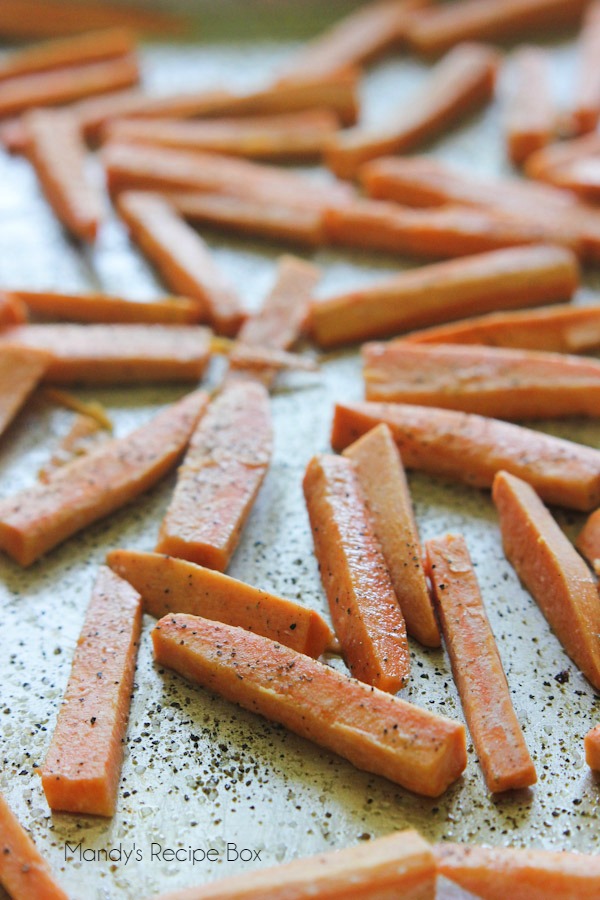 Meanwhile, make the Brown Sugar Dipping Sauce with melted butter and SPLENDA® Brown Sugar Blend.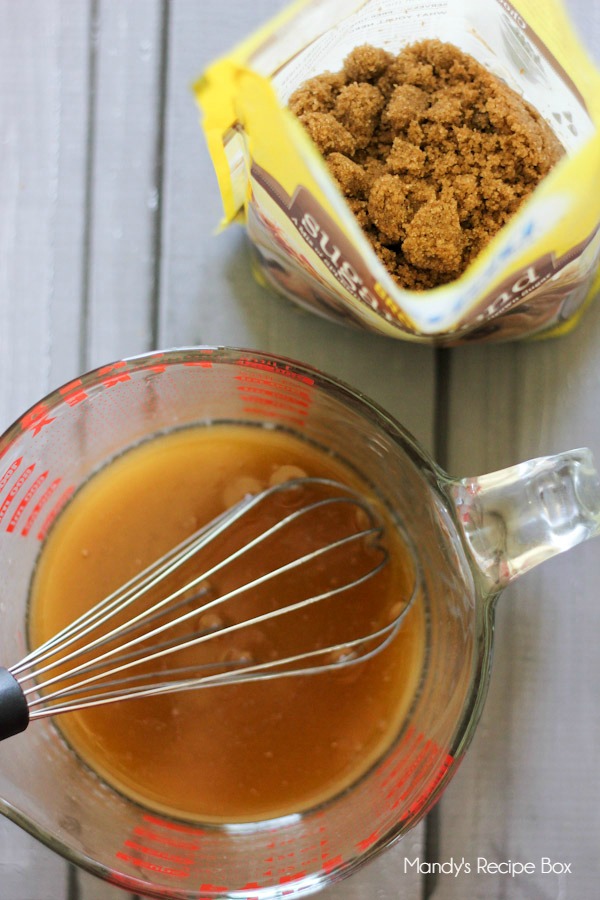 You can let it cool down to a thicker dip or serve as is. I liked the thicker dip.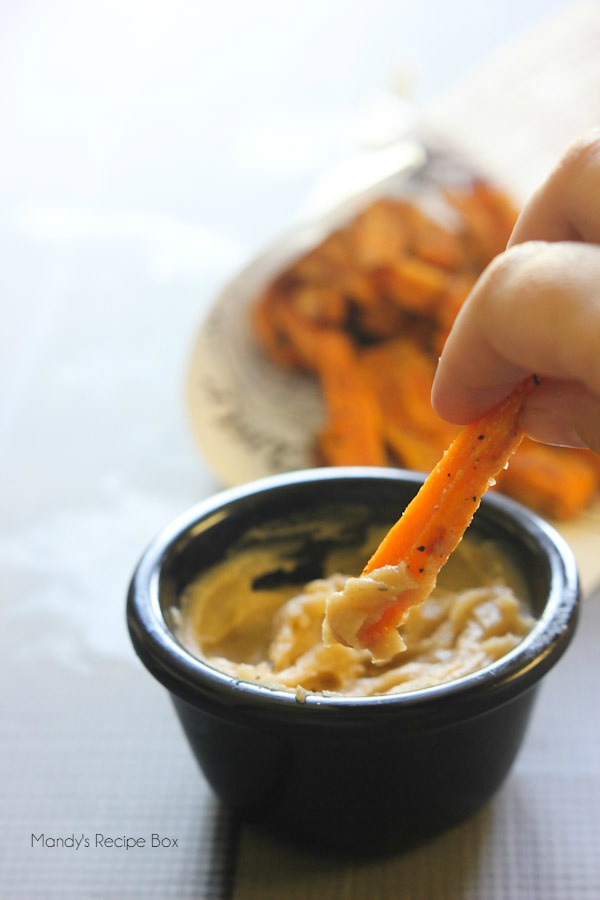 The
Sweet Swaps
program is dishing out hundreds of ways to save calories by swapping full sugar for SPLENDA® Sweeteners. You can follow along on
Facebook
,
Twitter
,
Pinterest
and
Instagram
.