My friends, let me tell you something:
I
love
Chinese food. It's my favorite food. Ever. So with that said, I can now live in the middle of nowhere absolutely comfortably. Because I can make Sweet and Sour Chicken in my own kitchen. Anytime I want. And this version tastes just like it was made in a Chinese restaurant. Also, I love a girl named
Holly
 for putting this recipe on her blog for me. I
know
it was just for me.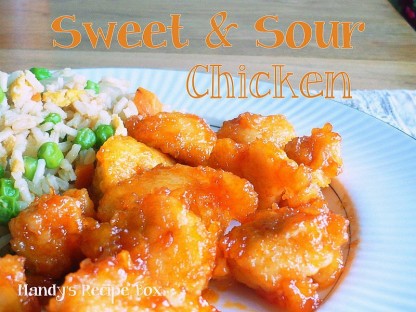 Sweet and Sour Chicken
Ingredients
Chicken:
3-4 boneless chicken breasts
salt & pepper
1 cup cornstarch
2 eggs, beaten
¼ cup canola oil
Sweet & Sour Sauce:
¾ cup sugar
4 tbs ketchup
½ cup vinegar
1 tbs soy sauce
1 tsp garlic salt
Directions
Preheat the oven to 325 degrees.
Rinse your chicken breasts in water and then cut into cubes. I like my chicken partially frozen when cutting. It makes it easier. Season with salt and pepper to taste.
Dip chicken into the cornstarch to coat then dip into the eggs.
Heat ¼ cup oil in a large skillet and cook your chicken until browned but not cooked through.
Place the chicken in a 9x13 greased baking dish.
Mix all of your sweet and sour sauce ingredients in a bowl with a whisk and then pour evenly over the chicken.
Bake for one hour and during the baking process you will need to turn the chicken every 15 minutes.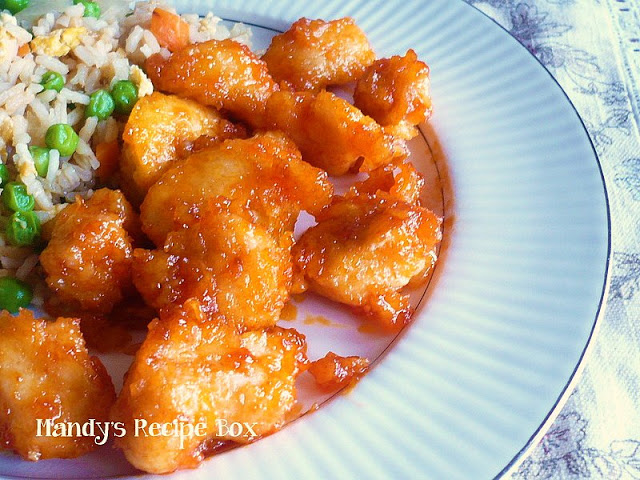 I can't get over how it tastes like it came from a Chinese 
restaurant
.