Fried chicken…mmm…So good. This recipe is a favorite of mine because you make the coating and store it in an airtight container or zip closing bag so it's ready to go whenever you want to make this. Also, the ingredients are things you probably already have in your pantry or cupboards.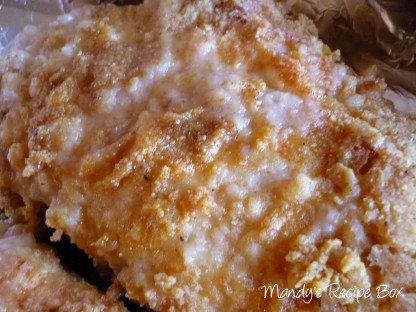 chicken, thawed in any variety you like (breasts, drumsticks, etc.)
Mix all ingredients except the chicken. Place 1c. mixture in a large ziploc bag. Add 1 piece of chicken at a time and shake to coat. Heat oil in a skillet on medium-high. Brown chicken on all sides. Transfer to an ungreased baking pan in whatever size you need, since you have the mix you can make however much or little you want. Bake uncovered at 350 for 45-55 minutes or until done. Store leftover mixture in an airtight container. You can even double, triple, whatever this recipe to have on hand.