I'm sharing #Freshworks in my life as part of a Rubbermaid Freshworks sponsored series for Socialstars™
If you are wanting to up your muffin making game, try these Strawberry Streusel Muffins. They are a buttermilk bakery style muffin that is perfect for weekends!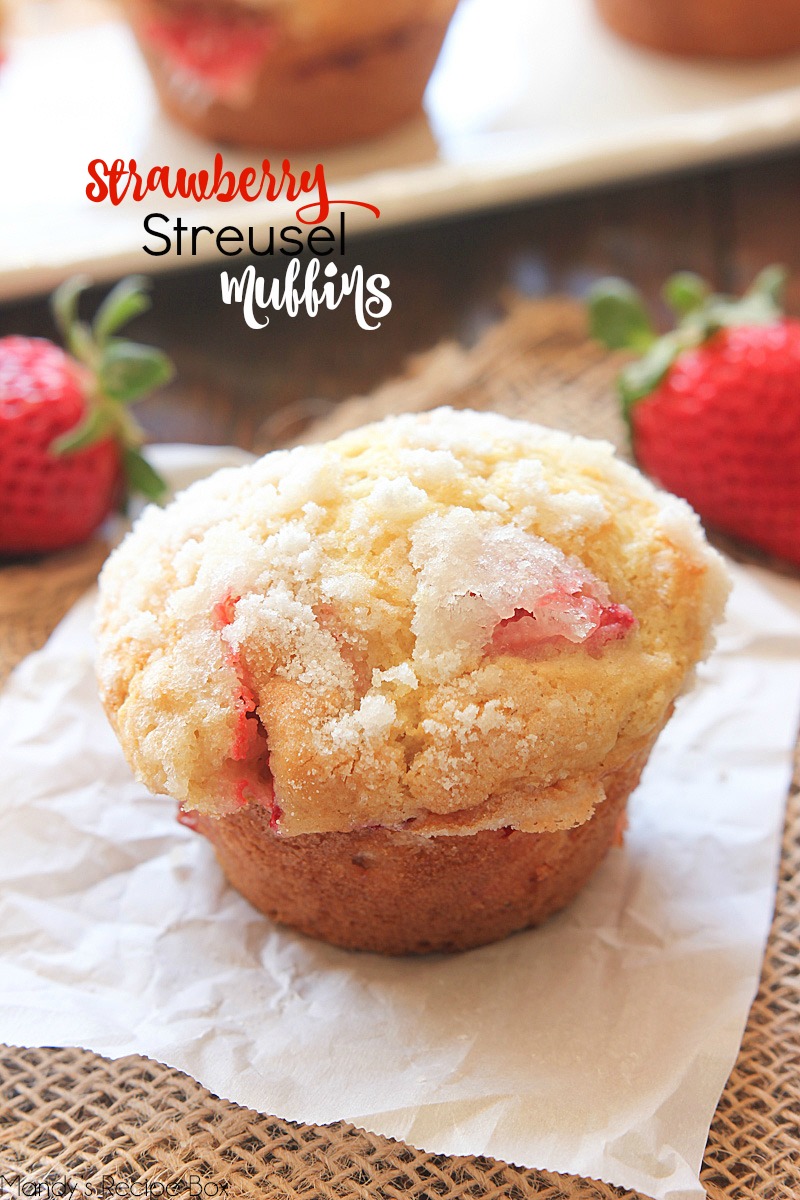 Raise your hand if you are over the moon happy about spring. Raise your hand if you love the fresh produce that is starting to pop up. Raise your hand if you hate when that fresh produce goes bad too fast. Me, too! I love love April because that is when strawberries are in glorious season around here. I use them any way I can. In jam, pancakes, straight up and in these Stawberry Streusel Muffins.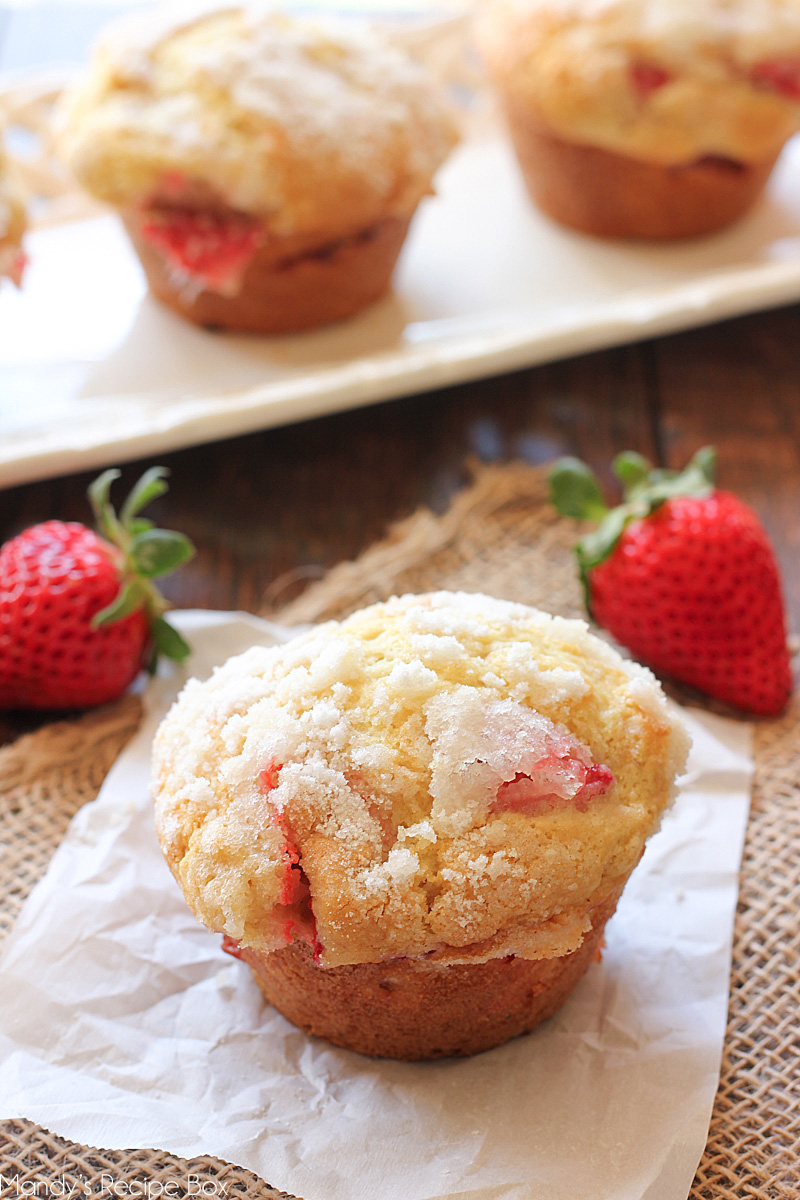 I am really excited about the Rubbermaid® Freshworks™ Produce Saver. It's going to be my saving grace for produce. It can keep strawberries fresh and looking like you just bought them for up to 21 days. When I buy strawberries, they start going bad after about 2 or 3 days. I have some in the fridge now that I am testing and after a week, they still look perfect thanks to the Freshworks Produce Saver. YES!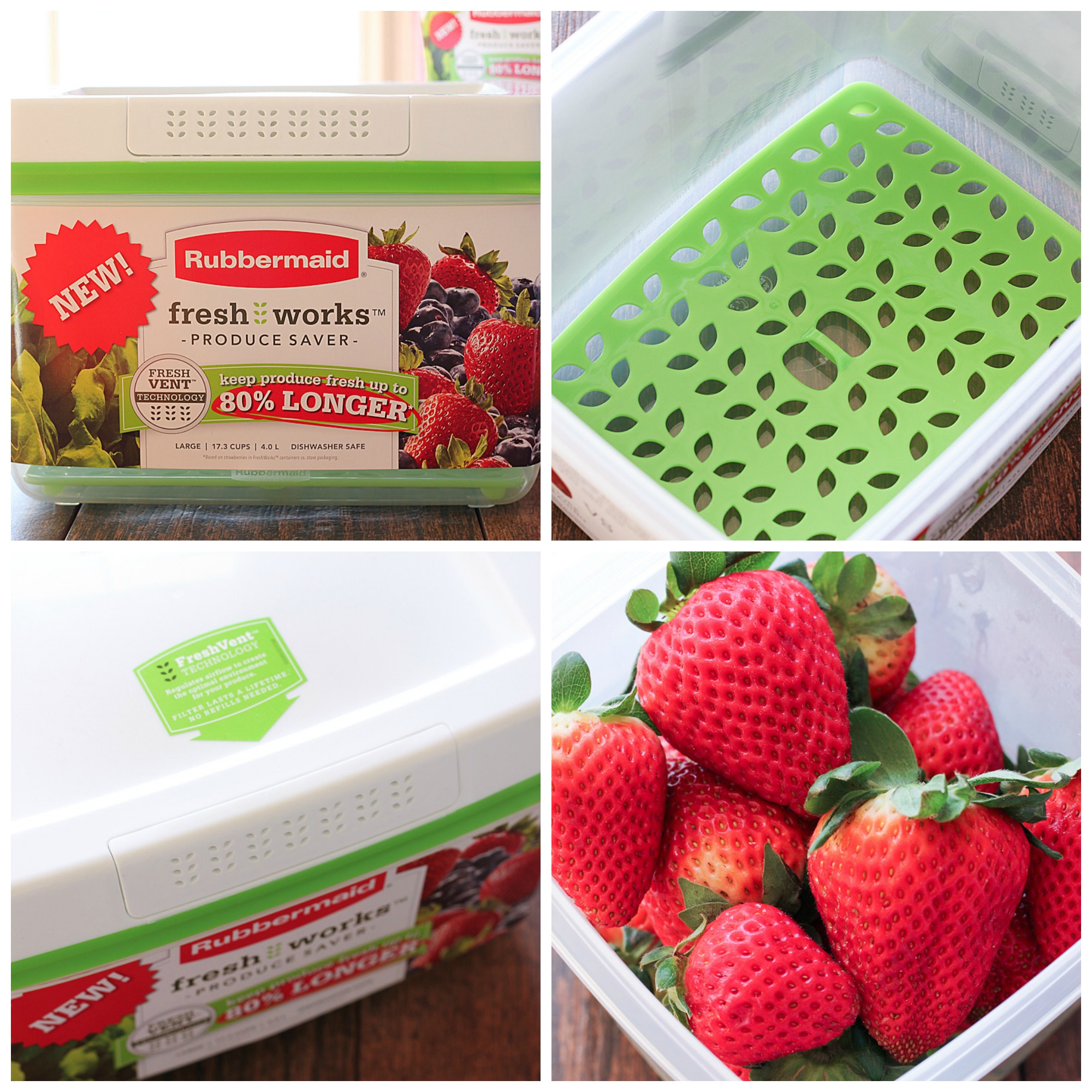 Rubbermaid

®

FreshWorks™ Produce Saver is a NEW food storage container that uses revolutionary FreshVent™ technology to keep produce fresher up to 80% longer.

*

when compared to store packaging

Dishwasher safe and BPA free.

CrispTray™ – Elevates produce away from moisture and promotes proper airflow to help prevent spoilage.

Revolutionary FreshVent™ Technology – Patented membrane naturally regulates the flow of O2 and CO2 to create the optimal environment to keep your produce nearly as fresh as the day it was picked.
I can't wait to see all the produce that will be saved from spoiling! Over the next few months I will be sharing some great recipes using fresh produce. It's such a delicious time of the year.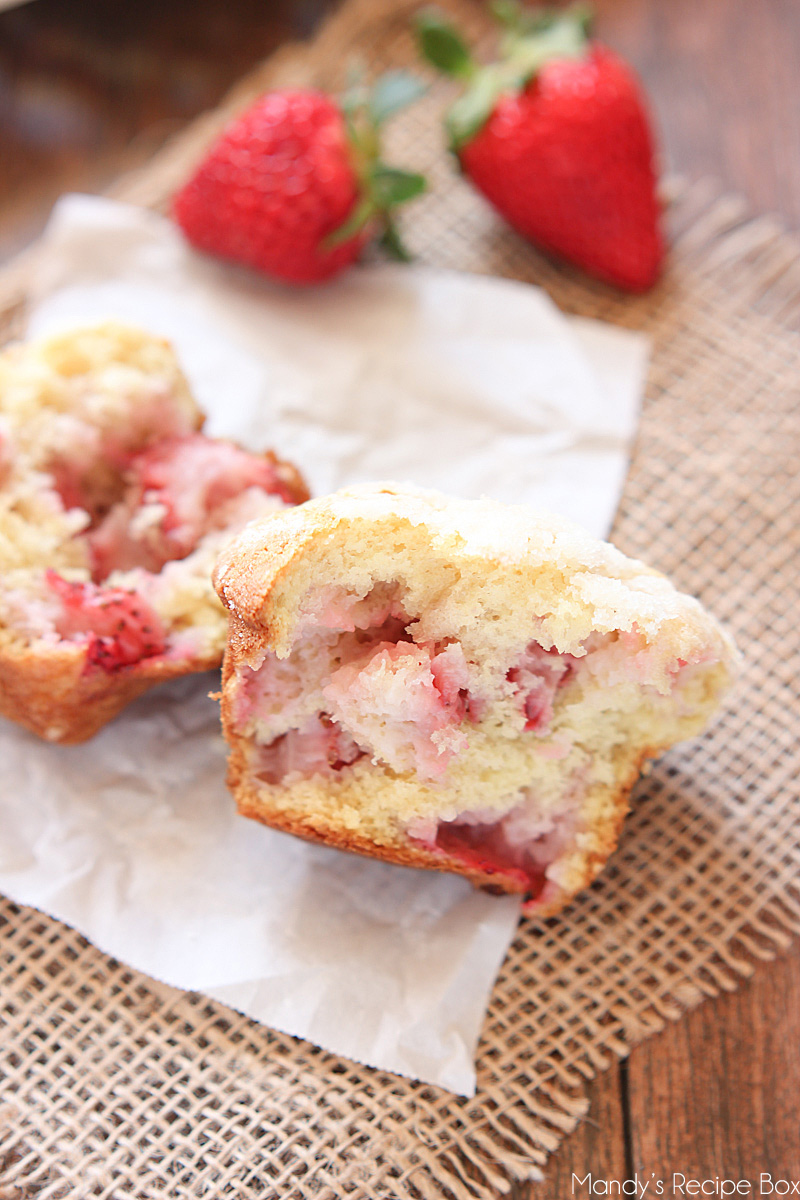 For more ideas and info, follow Rubbermaid® on
Facebook
and
Twitter
.
I'm sharing #Freshworks in my life as part of a Rubbermaid Freshworks sponsored series for Socialstars™