Somehow I deleted this post so here it is again. Super refreshing and perfect using the strawberries I froze. Just thaw and add to the other ingredients and blend it up.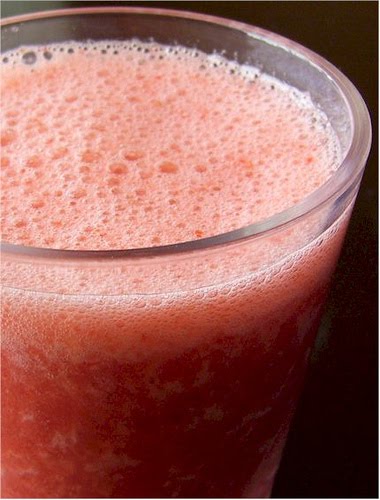 Strawberry Julius
1 c. water
1 c. milk
1 c. sugar
1 tsp. vanill extract
1 pound strawberries*
1 tray of ice
Mix all in a blender.
*You can make this into an orange julius by substituting a small can of frozen orange juice concentrate for the strawberries. You can also sub other fruit for the strawberries.