This is a Sponsored post written by me on behalf of
TUMS
. All opinions are 100% mine.
Steak Kabobs are the perfect thing to grill when you get that hankering for something quick and easy.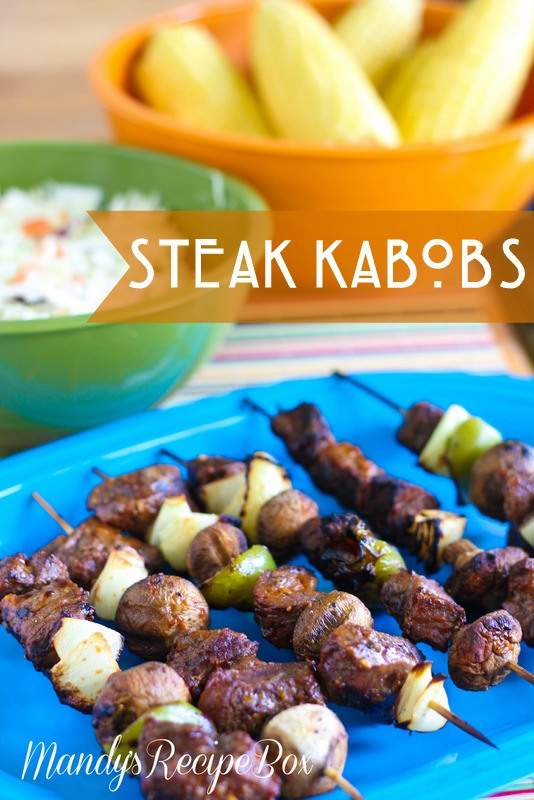 Grilling season is finally here! Along with picnics and family cookouts. All that good food surely has some spicy seasoning to go along with it. Thank goodness for Tums. When I am pregnant, I live on the stuff. I keep it in my medicine cabinet and also in my night stand. I actually like the taste of them. The tropical is my favorite. Now you can get a TUMS Free Roll at Walmart when you buy Tums, while supplies last. Walmart is the best place to stock up on Tums.
I made some Steak Kabobs and they were spicy! My husband loves spicy food, but me… not so much. I can only handle a little kick. Tums were there to save the day.

Steak Kabobs
Ingredients
2 lbs Sirloin steak, cut into bite sized pieces
1 bell pepper
8 oz. whole mushrooms
1 onion
1 pkg. Grill Mates Montreal Steak Marinade plus ingredients called for on package
wooden skewers (soak in water for 30 minutes so they don't burn)
Directions
Mix together the marinade ingredients.
Place meat in a large resealable bag.
Pour marinade over meat and let sit for 15 minutes.
Assemble shish kabobs by sliding on steak veggies.
Place on a grill and cook until done, turning every so often.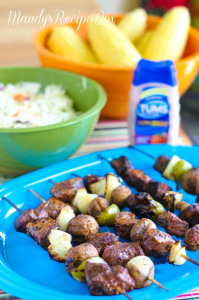 And these were spicy to me! Good thing I had my Tums nearby.
I get an upset stomach if I eat too much greasy food, or if I eat past 8:00 pm. No joke. Sometimes it can't be helped and I am miserable. That's when I reach for the Tums. They totally help! So head over to Walmart and get some Tums for the Summer season of food!