Spicy Pretzels are an addicting snack and the heat can be adjusted to suit your tastes. With less than 5 minutes of prep time and a few simple ingredients, kids and adults will love these!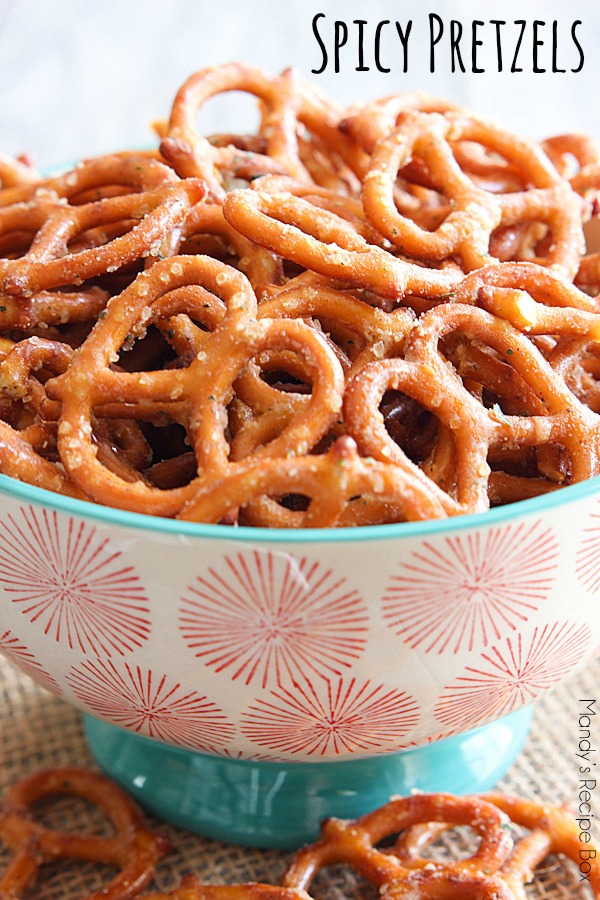 It's four days before Christmas and I am READY. I have everything done, my kids are giddy and happy, presents are wrapped and under the tree, neighbor gifts are given and Christmas movies are being watched. Now all I need is for my husband to get home from Wyoming. Last year he was gone and I'm threatening death if he misses it again. To his bosses out there and to him. So pray he makes it home like today, K thanks. Or he won't get to eat any of these Spicy Pretzels, among other reasons. They take less than five minutes to prepare and one bite to become addicted.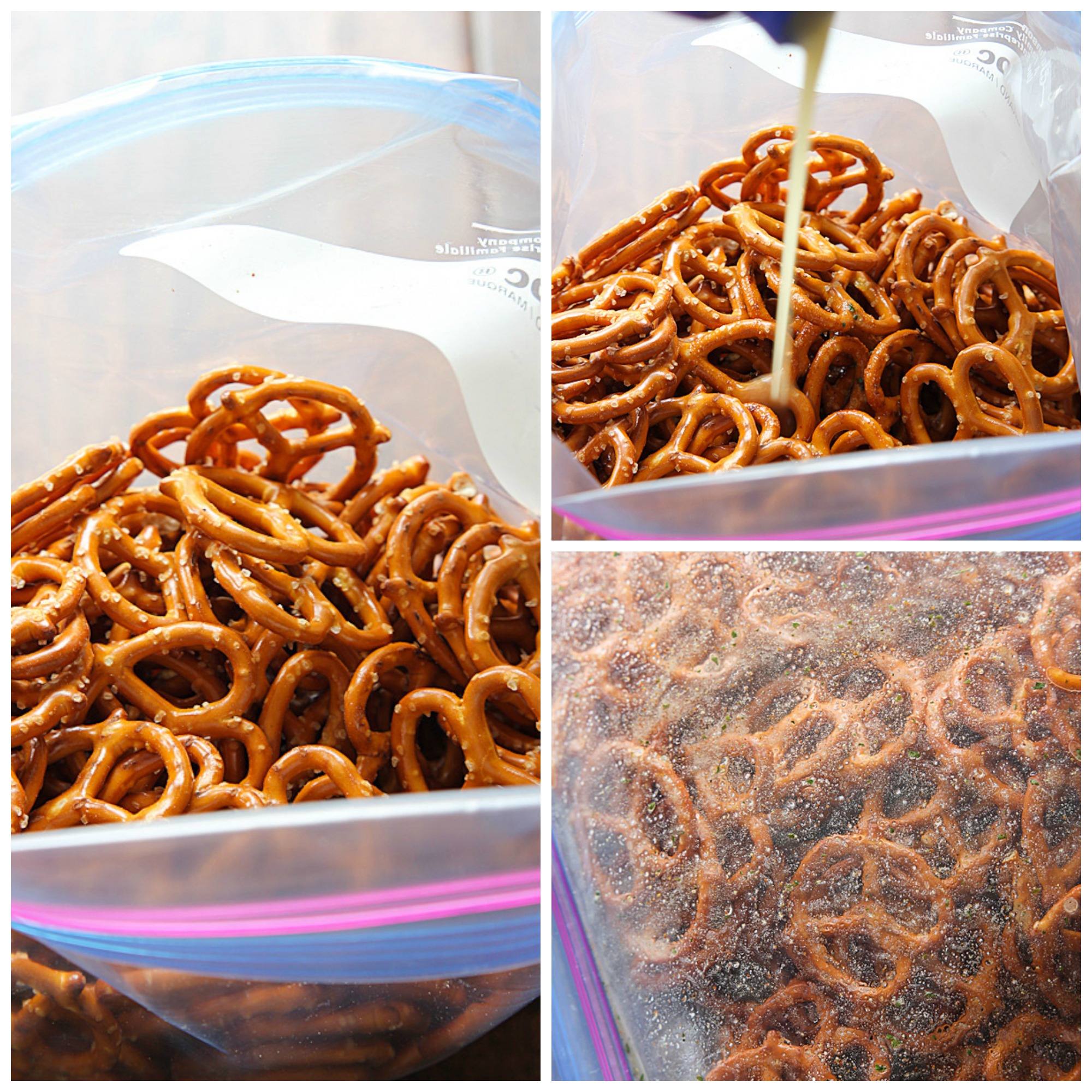 Just mix everything together, place the pretzels in a gallon sized bag, pour mixture over them, shake and set. Bada bing bada boom! You've got a great snack that's perfect for around the house, parties or while watching sports games Vampire Diaries. The way I made them is perfect for those who can't take much spice aka my kids and myself. My 2-year-old loved these. You can up the cayenne pepper amount to your liking. Make them. That's one demand I give you for the week. GO.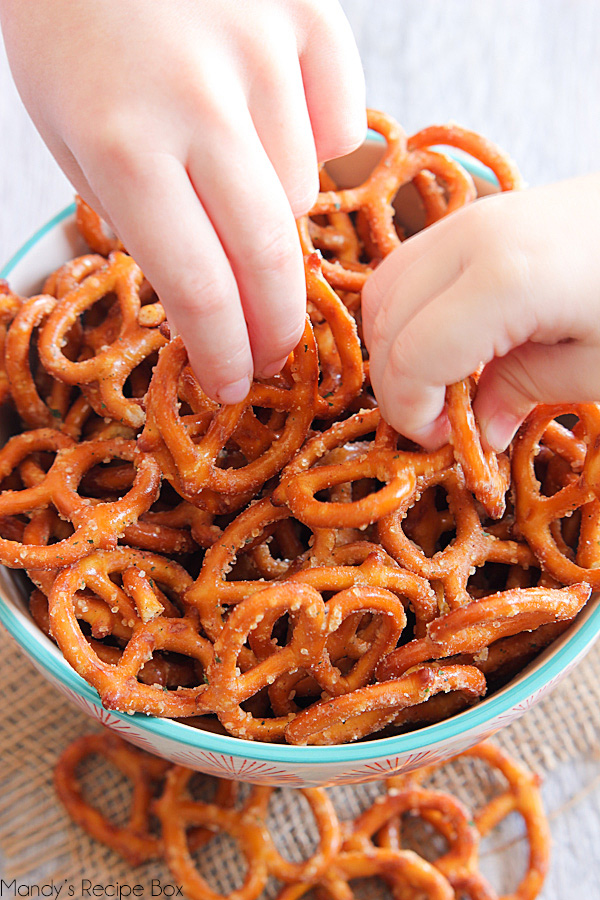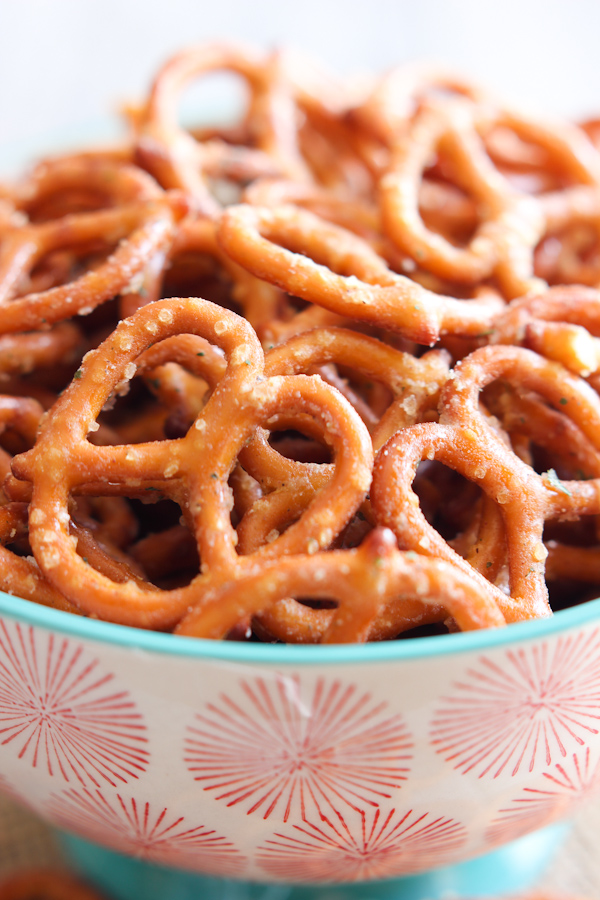 You need to check out these other pretzel snack mixes from the web:
Four Ingredient Cinnamon Sugar Pretzels from With Salt and Wit
Chocolate Dipped Football Pretzel Bites from Plain Chicken
Taco Seasoned Pretzels from Cravings of a Lunatic