Spaghetti Squash Alfredo makes for a great swap for pasta. It's still creamy good and full of flavor. #SmartMeals
Kids. They either eat allll the food or won't touch it with a 10-foot pole. Am I right? I don't know any average eaters when it comes to kids. I have a mix of both. Some of my kids won't touch food with onions or broccoli. Others I can't keep full. But I like to be a sneaky mom and throw some veggies in when they aren't looking. It's totally allowed. Like in my Meatloaf, I add shredded carrots. Or you can throw some pureed squash into the spaghetti sauce. Whatever gets my kids to eat some healthy food is fine by me.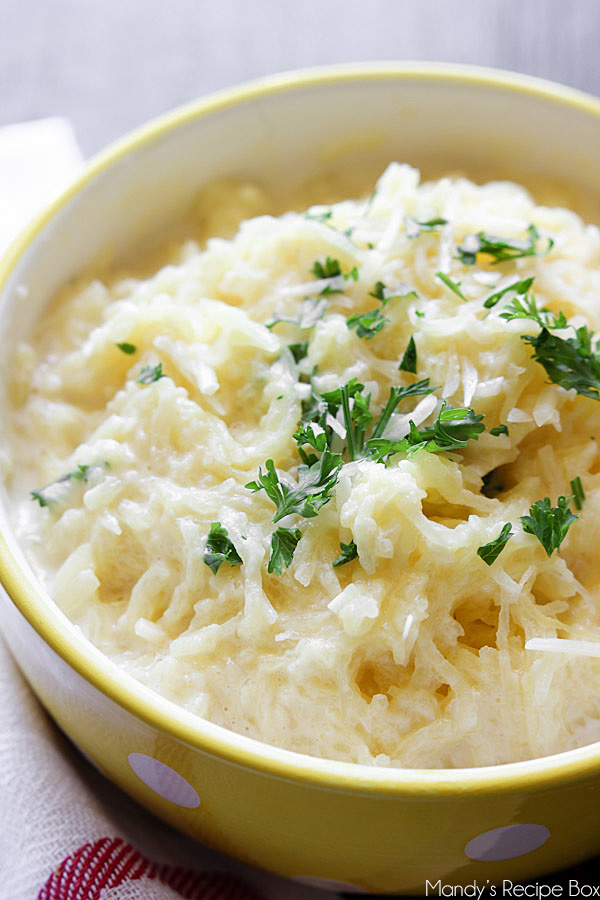 This Spaghetti Squash Alfredo is a great side dish or main dish if you throw in some chicken. It's so creamy and tastes awesome. I adore squash so this is right up my alley. Two of my kids like it, two do not. This alfredo is great for those trying squash for the first time. It's not straight-up-in-your-face squash, just a subtly-roaming-into-your-life squash and then you're hooked. I used Horizon whole milk and half & half in this recipe. They have so many products that you can check out here.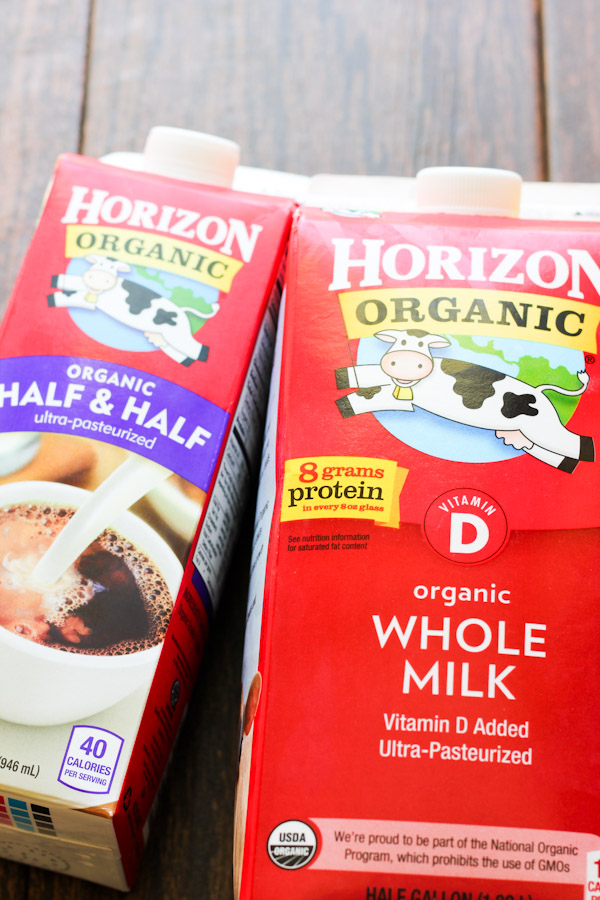 I love using Horizon because it's a brand I trust completely. Nothing questionable is in their products. You can follow them on Facebook, Twitter, Pinterest and Instagram for more great ideas.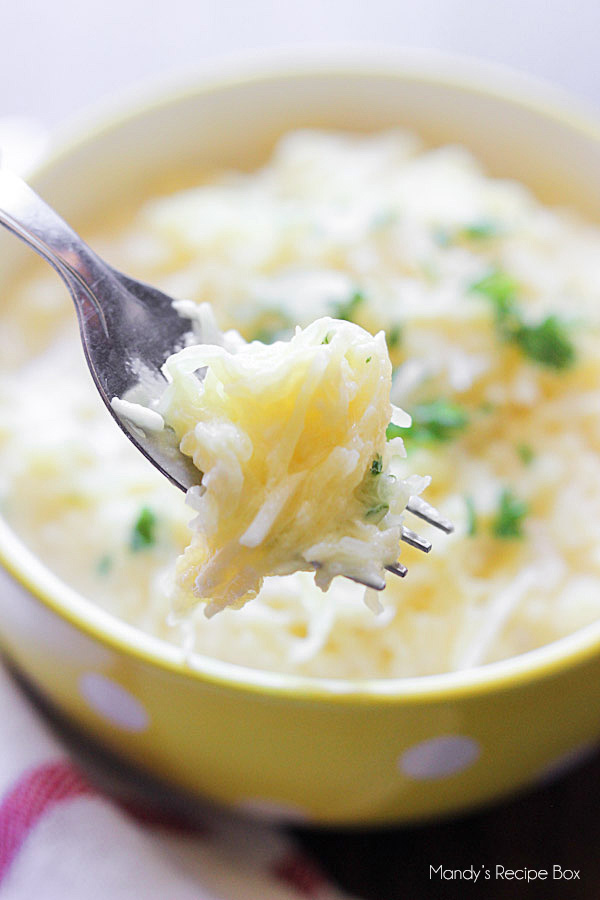 This is a sponsored conversation written by me on behalf of Horizon Organics. The opinions and text are all mine.