South of the Border Burritos are such an easy dinner recipe. Filled with delicious ingredients, you won't regret serving them up!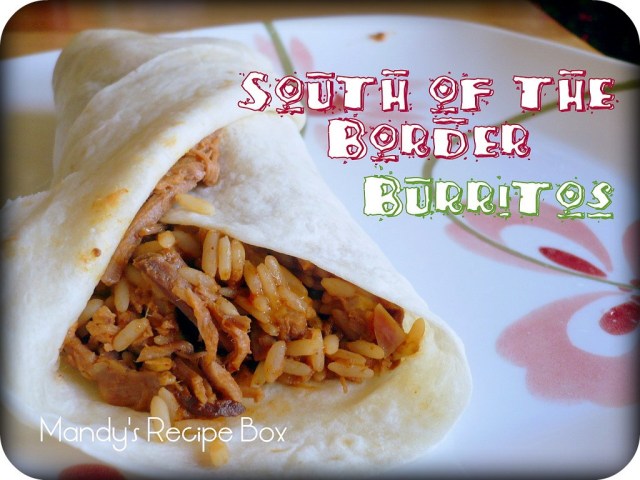 Hola! Since Cinco de Mayo is coming up, I am sharing a yummy Mexican recipe today. It's a wrap/burrito. Mess free eating at its best. And oh so yummy. I made a roast and shredded it up for this, but you could also use  ground beef. My children liked it so that makes this a keeper in my kitchen. Happy Cinco de Mayo!
South of the Border Burritos
Ingredients
3 c. shredded beef or 1 lb ground beef, cooked
2 Tbsp. Taco seasoning
1 can Pinto beans, drained
1 pkg. Zatarains Dirty Rice
shredded cheddar cheese
6 flour tortilla
Directions
In a large skillet, Prepare rice as directed on the package.
Add beef, taco seasoning, and beans.
Spoon onto tortillas. Sprinkle with cheese. Fold in the bottom end of the tortilla and wrap it up. Place seam side down a plate and microwave each one for 30 seconds. Eat as is or top with salsa or anything else you like.