I have the perfect recipe for Snickerdoodles. You're gonna love me for it. Maybe you already use this recipe or one similar.
The trick is to not over bake them. Otherwise they will be crunch, instead of chewy.
And you must use the cream of tartar. It just makes them better.
I always get requests to make these when we get together with Lance's family. My sil Melanie especially.
So I dedicate this post to you, Melanie!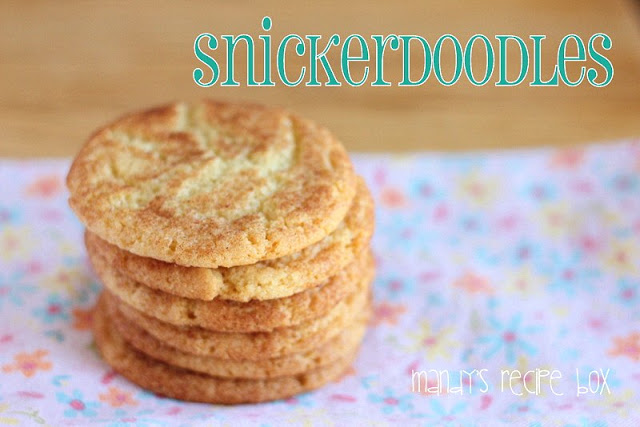 Snickerdoodles
Ingredients
½ c. shortening
½ c. softened butter
1½ c. sugar
2 eggs
2¾ c. flour
2 tsp.
Cream of Tartar
1 tsp. baking soda
¼ tsp. salt
Directions
Mix the shortening, butter, sugar and eggs. Add the dry ingredients.
Shape into 1" balls. Roll in cinnamon and sugar mixture of 2 Tbsp. sugar and 2 tsp. cinnamon.
Place on greased baking sheet.
Bake at 400 degrees for 8-10 minutes. Do not over bake!