Snickerdoodle Apple Cups are made with my favorite Snickerdoodle cookie recipe and caramel apple pie filling. They're such an easy treat that tastes so good!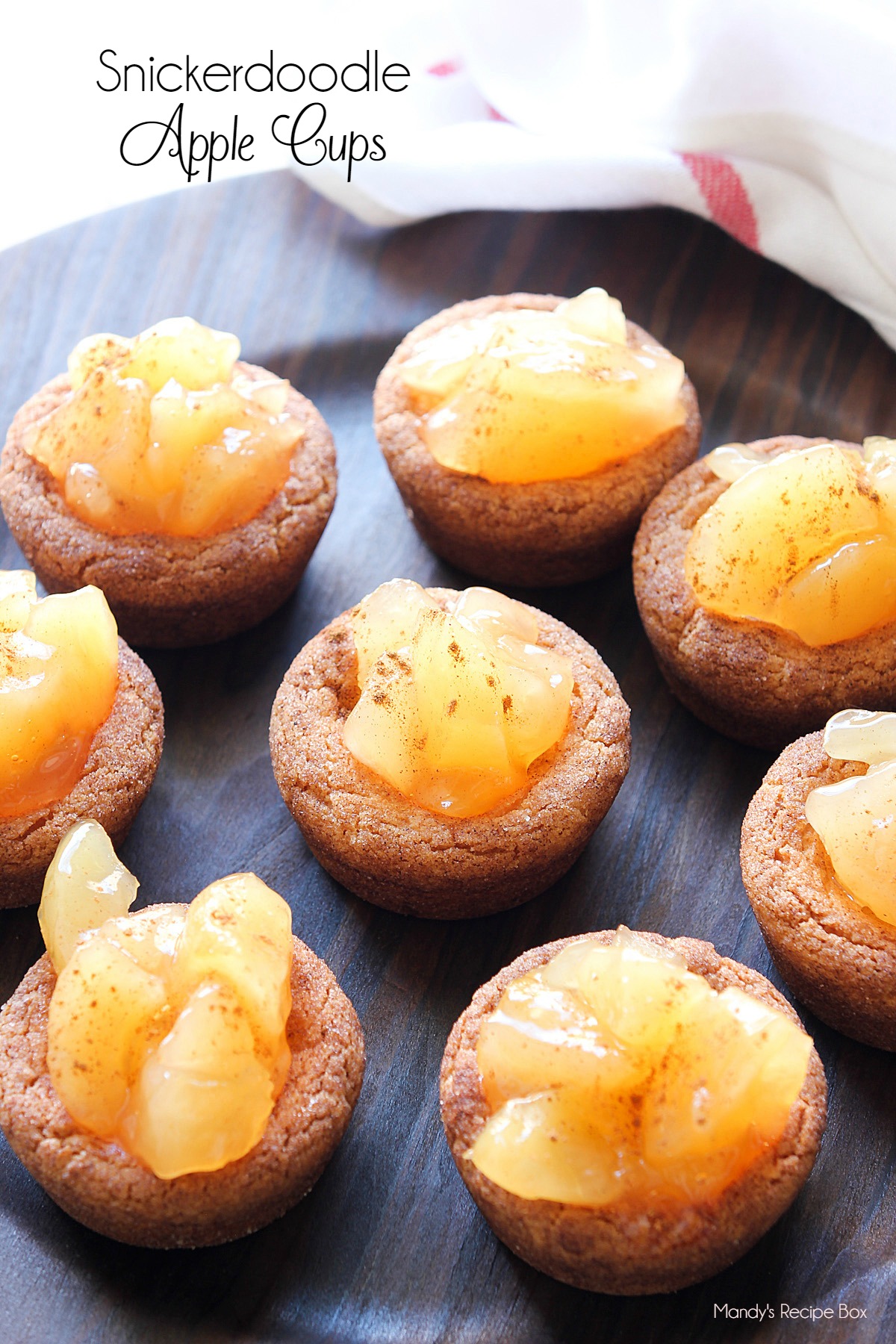 Snickerdoodles are one of my favorite cookies. My recipe is a much requested one and are perfectly chewy. The trick is to not let them over bake. Otherwise they'll be crunchy. Unless you like them that way. To make these Snickerdoodle Apple Cups I just used my Snickerdoodle recipe and added Caramel Apple Lucky Leaf Fruit Filling and Topping. With over 60 years of experience in pie filling making,  you'll find Premium Cherry, Apple, Blueberry, Peach, Lemon, Red-Raspberry and many more in your grocery store.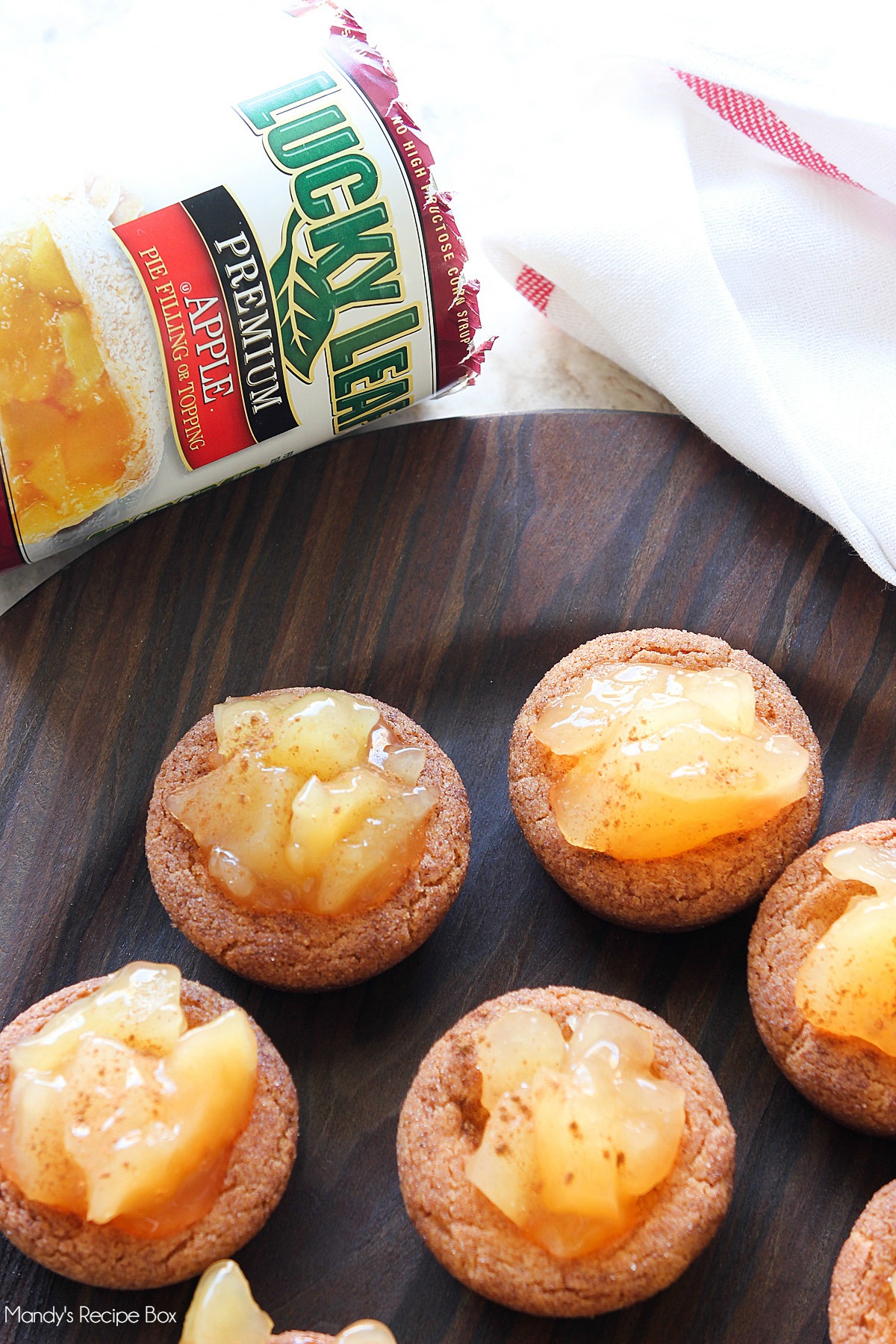 If you have my Snickerdoodle recipe and some caramel apple pie filling on hand you can always make these Snickerdoodle Apple Cups anytime. Especially with the holiday parties coming. There's always a high demand for treats!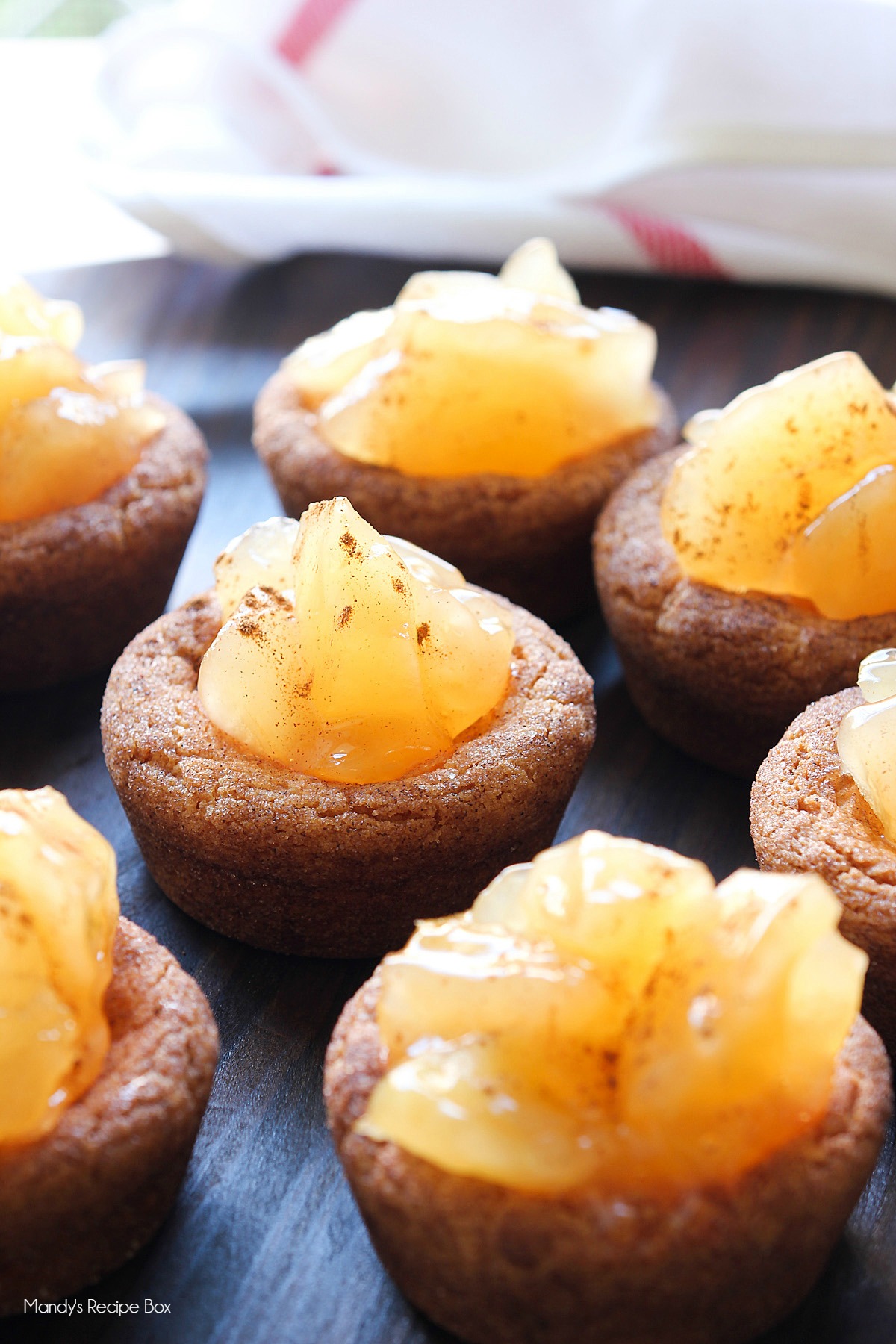 Be sure to save this to your favorite Pinterest board!

This sponsored post is part of my ongoing role as an ambassador for Lucky Leaf® Fruit Filling and Topping.
For more deliciousness, be sure to follow Lucky Leaf® on Facebook, Twitter and Pinterest
Check out my other recipes with Lucky Leaf: