Fudge is…not my absolute favorite holiday candy. It's too rich and sugary for me. I know, weird huh? I just can't eat a chunk of fudge easily. This fudge is better. It has graham cracker bits and marshmallows in it to balance it out. Much better. Maybe. Because now I'll be eating more fudge.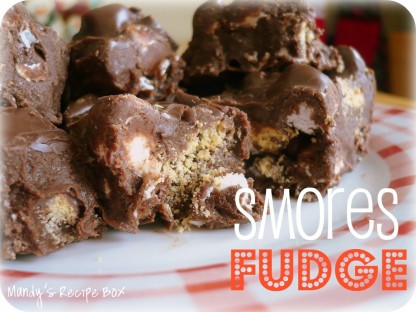 12 oz. bag of milk chocolate chips
1 can sweetened condensed milk
Melt chocolate and milk together over medium low heat or in a microwavable bowl in the microwave.
Break crackers into small pieces and stir into the chocolate.

Add the marshmallows and stir all together.

Spoon into a buttered 9×9 dish.

Refridgerate 1 hour.

Cut into small squares.

Keep extra in the fridge.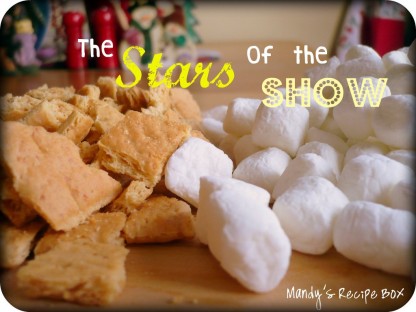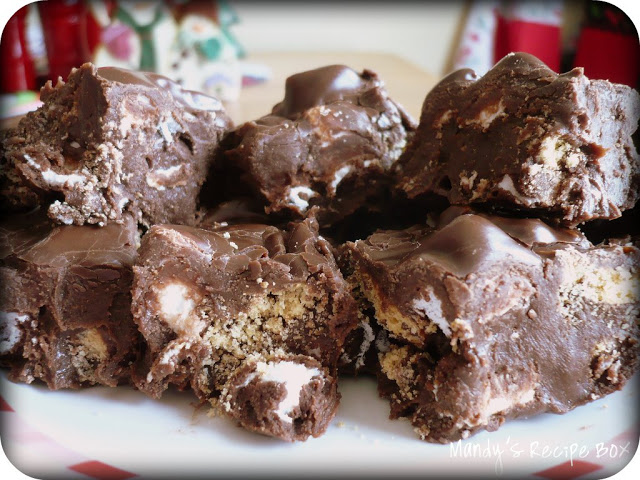 See all the bits of graham crackers? So yummy.