Nothing says summertime like S'mores. When I saw these S'mores Bars from
Cooking With My Kid
, I knew they'd be gracing my kitchen often. They are amazing. My husband Lance even liked them, you know, the guy who never gives much ado about food? Yeah, him. He said they were "pretty good" all calm-like. In Lance-language, that means they're freaking awesome. And they are. My kids and I gobbled them up like nothing else. They're that good. I mean, just look…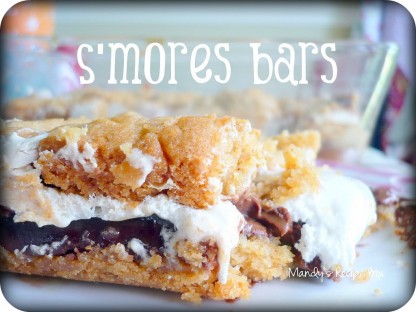 1 stick of butter, room temperature
1/4 cup brown sugar
1/2 cup sugar
2 king-sized milk chocolate bars
1 large egg
1 1/2 cups marshmallow creme/fluff
1 tsp vanilla extract
1 1/3 cups all purpose flour
3/4 cup graham cracker crumbs (I used store-bought. So much easier.
Or it's about 7 whole crackers, crushed fine)
1 tsp baking powder
1/4 tsp salt ( I used Kosher salt for more intense flavor)
Preheat the oven to 350 degrees. Grease an 8-inch square baking pan. Use an electric mixer to cream together butter and sugar until light and fluffy. Beat in egg and vanilla. Set aside. Meanwhile,whisk together flour, graham cracker crumbs, baking powder and salt. Slowly add flour mixture to the creamed butter mixture until combined. Divide dough in half and press half of dough into an even layer on the bottom of the prepared pan.
Place chocolate bars over dough. 2 king-sized Hershey's bars sh
ould fit perfectly side by side.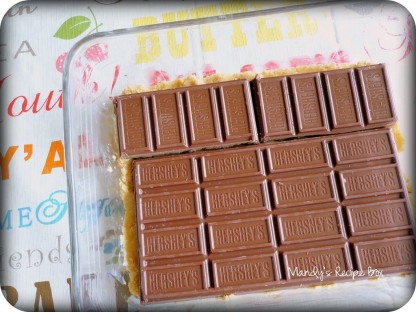 Spread chocolate with marshmallow creme or fluff.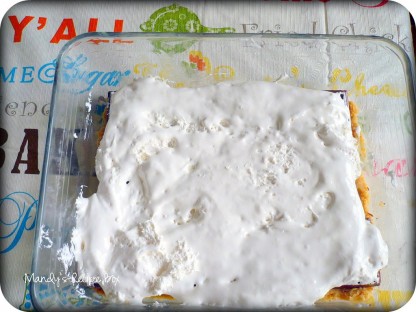 Place remaining dough in a single layer on top of the fluff (most easily achieved by flattening the dough into small shingles and laying them together).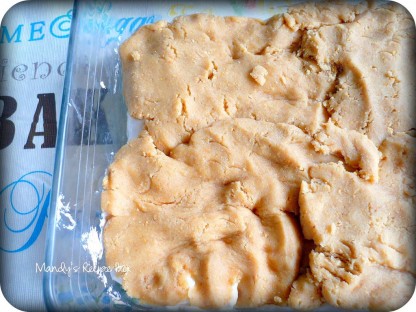 Bake for 30 to 35 minutes, until lightly browned. Be sure to cool completely before cutting into bars.