I have been invited to participate in the
Saucy Mama
's "Skinny Mama-Cooking with Mustard" recipe contest. Contestants are to c
reate an original recipe using at least one of the Saucy Mama mustards. The purpose is to create recipes that are quick and easy to recreate, and of course deliciously satisfying for anyone wanting to lead a healthier lifestyle.
Voting will begin on Feb. 29th and run till March 7th so be sure to go to the Saucy Mama facebook page then to vote. I'd love your vote!
Here's the mustard I
received: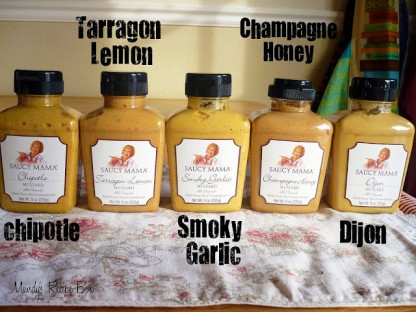 and the good ol' yellow mustard. I just love the design of the label: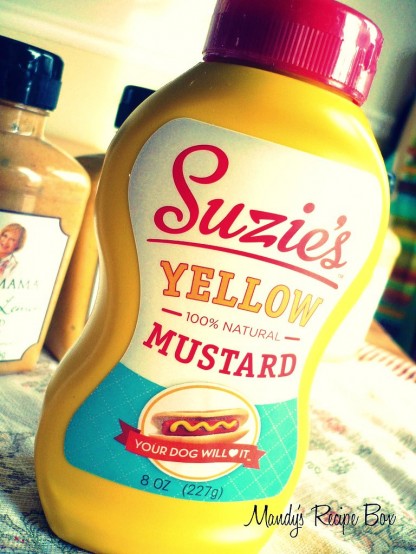 I decided to tweak my
Oven Baked BBQ Pork Chops
recipe using the Smoky Garlic mustard. I also changed it up a little by adding rosemary and using Apple Cider vinegar. It came out so delicious! My lil Emma wanted "more and more" of it.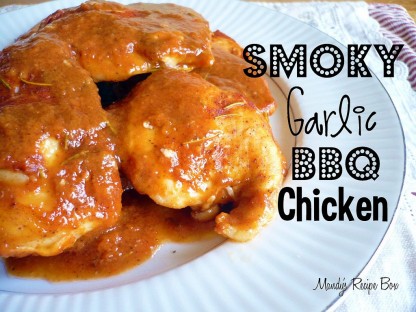 Ingredients:
1/2 c. water
1 tsp. brown sugar
1/4 tsp. ground pepper
1/4 tsp. kosher salt
1/2 c. ketchup
1/2 c. apple cider vinegar
1 tsp. chili powder
2 Tbsp. Saucy Mama Smoky Garlic mustard
1/2 tsp. ground cloves
1 tsp. dried rosemary
1 Tbsp. flour
1 bayleaf
6 boneless skinless chicken breasts
Place chicken in a 9×13 baking dish. Mix all ingredients together and pour over the chicken.
Cover with foil and bake at 350 degrees for 40 minutes or until the chicken is fully cooked. Discard the bay leaf and serve chicken with sauce over it.