I found this recipe in a Taste of Home magazine and it is my favorite potato soup recipe. I always get requests for the recipe after people have tasted this. The best part is that you cook it in a slow cooker. Just start it in the morning and dinner is done! I always have to make homemade bread with this so I can dip the bread into it.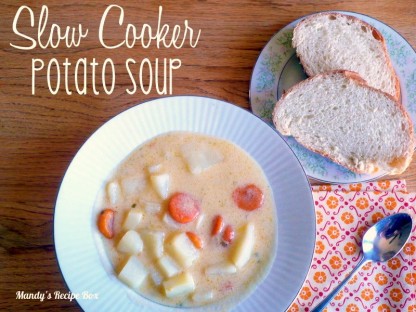 Ingredients
6 c. cubed peeled potatoes
5 c. water
2 c. chopped onion
1/2 c. chopped celery (I don't like celery so I leave it out)
1/2 c. thinly sliced carrots
1/2 c. butter or margerine
4 tsp. chicken boullion granules (or 4 cubes)
2 tsp. salt
1/4 tsp. pepper
1 can (12 oz) evaporated milk
3 Tbsp. chopped fresh parsley
chopped chives (optional for garnish)
1/3 c. flour for thickening
1c. milk
In a large slow cooker, combine the first nine ingredients (That would be down to the pepper). Cover and cook on high 6-8 hours or until the veggies are tender.
Add milk and parsley; mix well. At this point I take 1 c. milk and put into a container with a lid like Tupperware and add about 1/3 c. flour. Cover and shake well. Pour back into slow cooker and mix well. Cover and cook another 30-60 minutes. Garnish with chives if desired. Makes about 3 quarts.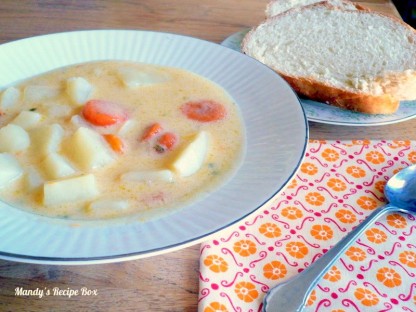 Printable Version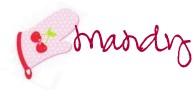 I linked this to Gooseberry Patch, Crock Pot Recipe Exchange