This Pork & Pinto Stew can be eaten as a stew, topped with cheese, lettuce tomatoes and tortilla chips or you can eat it like I do with tortillas. Either way, it's delicious. There's also a giveaway for Gooseberry Patch's 101 Super Easy Slow Cooker Recipes so stick around!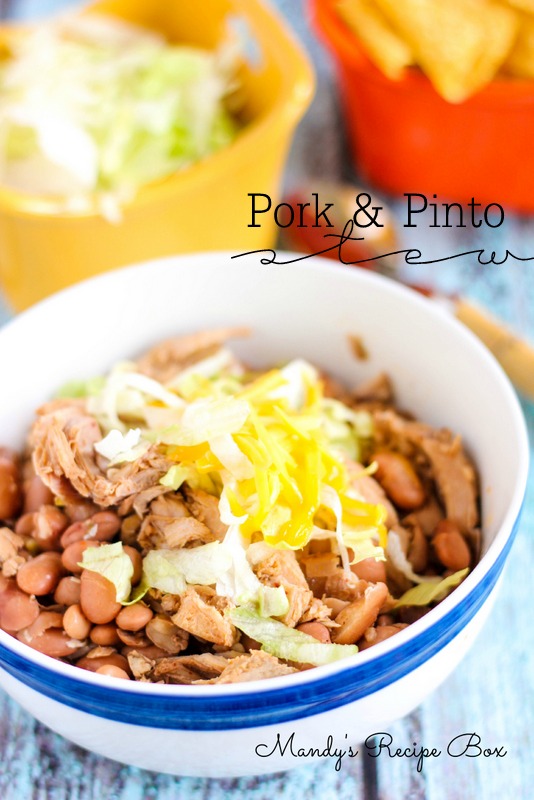 This is Mexican comfort food right here! Cinco de Mayo is coming up and this stew would be a perfect part of your Mexican fiesta. Along with some yummy mexican desserts, of course. It comes from Gooseberry Patch's 101 Super Easy Slow Cooker Recipes and I absolutely love this cookbook.
Every recipe has a photo to go along with it, which I love. I have to see what it looks like because we eat with our eyes first, right? It's broken into cooking times: 1-6 hours, 6-8 hours, 8-10 hours and then there's Make-Ahead Meals. I had a hard time choosing what to make because every recipe sounds great. There's even desserts! I have a copy to giveaway after the recipe. Just use the Rafflecopter form below to enter.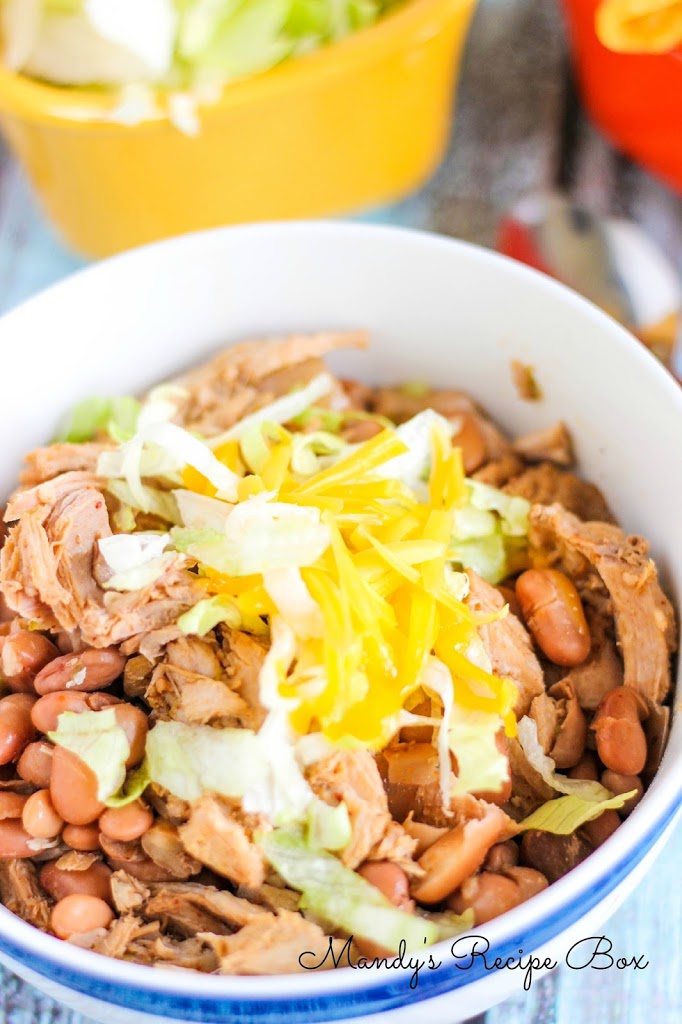 Ingredients
16 oz package dried pinto beans
3 lbs boneless pork loin roast
7 cups water
4 oz can diced green chiles
1/2 cup onion, chopped
2 cloves garlic, minced
2 Tbsp. chili powder
1 Tbsp. ground cumin
1 Tbsp. salt
1 tsp. dried oregano
Garnish: corn chips or tortilla chips, sour cream, shredded cheddar cheese, chopped tomatoes, shredded lettuce
Directions
Cover beans with water in a large soup pot; soak overnight. Drain.
Add beans and remaining ingredients except garnish to slow cooker. Cover and cook on low 9 hours; remove pork and shred. Return to slow cooker.
Cook uncovered for 30 minutes, or until thickened.
Serve over chips and garnish as desired.
Connect with me…








a Rafflecopter giveaway