Slow cooker meals are all the rage and for good reason. This Honey Garlic Chicken is a winner that everyone will love.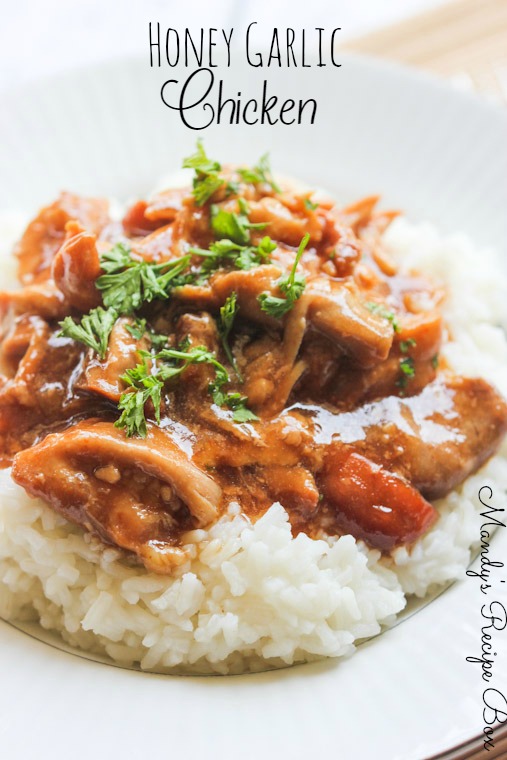 I'm a slow cooker gal. I couldn't live without one. Can you believe there are people who don't own a slow cooker? I know. It's hard to comprehend that. Why wouldn't you want to take a few minutes and dump stuff into it and have dinner cook itself and be ready to eat when everyone gets home? Maybe you like to make things hard on yourself. I don't judge you for your crazy ways. But just get one and make this Honey Garlic Chicken. Please and thank you.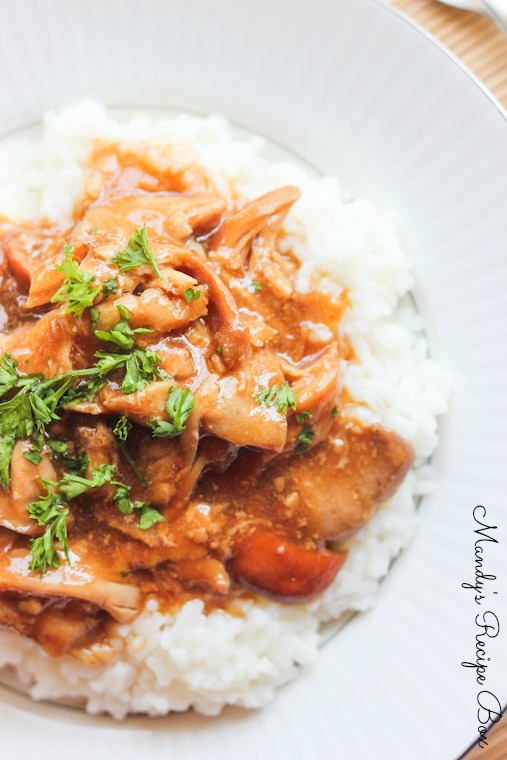 Slow Cooker Honey Garlic Chicken
Ingredients
3 lbs boneless, skinless chicken thighs
½ cup honey
6 or 7 garlic cloves, minced
1 onion, diced
⅔ cup soy sauce
3 Tbsp. ketchup
2 Tbsp. cornstarch
½ cup water
chopped parsley for garnish, optional
Directions
Place chicken in the bottom of a slow cooker.
Whisk together the honey, garlic, soy sauce, and ketchup. Add the onions and pour over the chicken.
Cover and cook on high 3-4 hours or low 5-6 hours until chicken is cooked through and tender.
Remove chicken to a plate and cover to keep from drying out.
Mix together the cornstarch and water. Pour into slow cooker and stir. Turn to high if not already on it. Replace lid and let it go for 30 minutes until thickened.
Cut up or shred chicken and place back in the slow cooker; stir and turn to low or warm and replace lid until ready to serve.
Serve over rice and garnish with parsley if desired.
Related articles across the web