Slow cooker recipes are some of the best out there. This Buffalo Chicken Pasta is no exception. It's so creamy and has a little kick with buffalo wing sauce!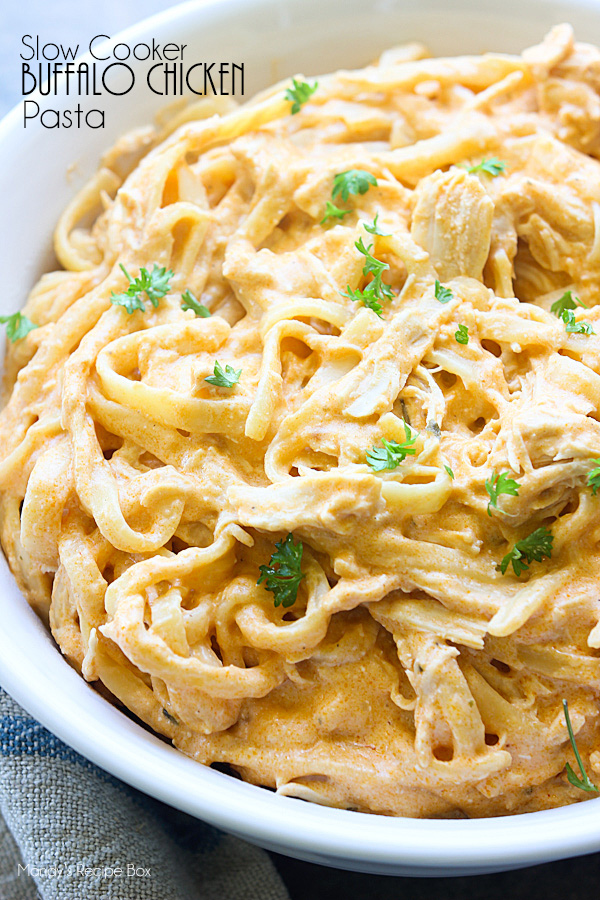 Do you guys like spicy food? I never really have but lately I'm starting to like it more. Never a lot of heat but just enough of a bite. And I love that this Buffalo Chicken Pasta is easily adjusted to make it really spicy or just a hint. The buffalo wing sauce gives it great flavor but the more you add the spicier it is. My three-year-old son even ate this up. It's super kid friendly.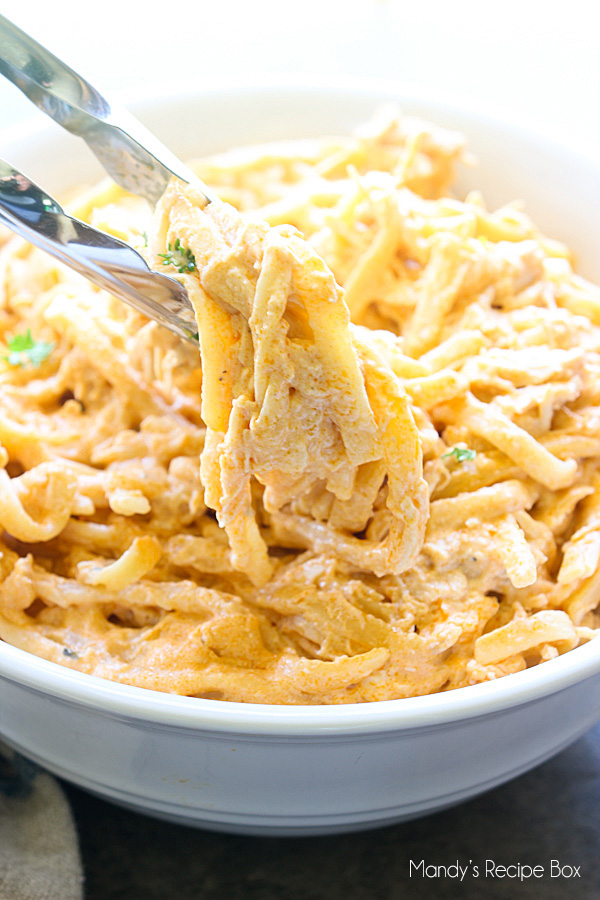 If you use the amount of buffalo wing sauce listed in the ingredients it's just barely spicy at all. Some would say it's actually not spicy at all. You can keep it at that amount if serving to kids and then just let people add more sauce to their own serving if they want it spicier. Or add more at the beginning when preparing the recipe. It's your call!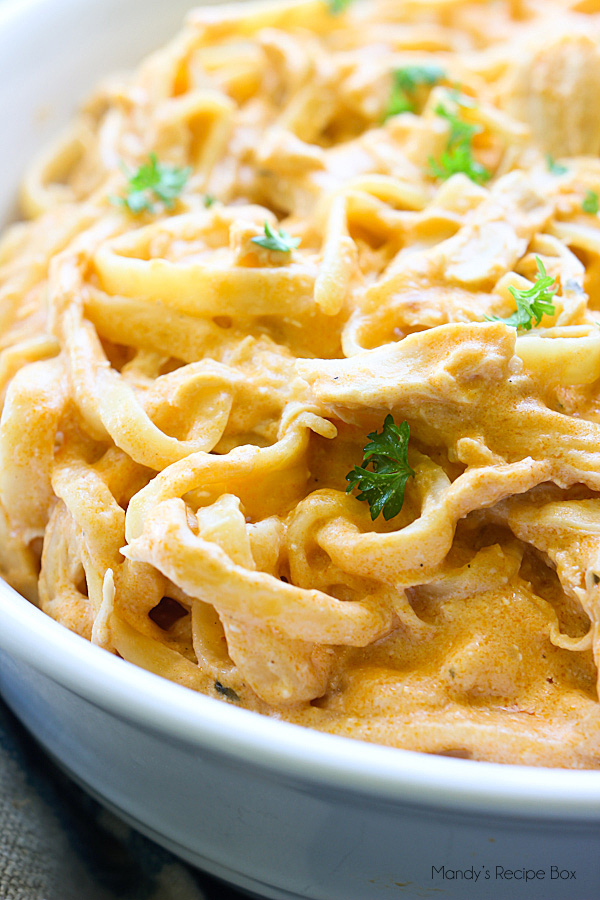 Be sure to save this to your favorite Pinterest boards!