I made a  meal with Campbell's® Sauces as part of a sponsored post for Socialstars. #CampbellsSauces  All thoughts are 100% my own.
These Sirloin Tips bring back child hood memories of the dinner table. We grew up eating this dish and it's a simple, yet satisfying meal your whole family will love!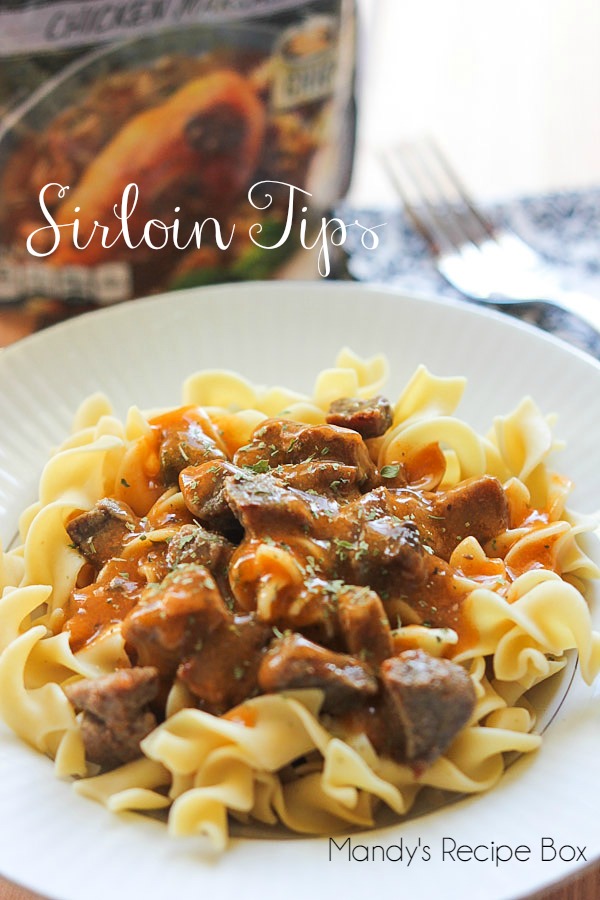 Thanksgiving. Christmas. New Year's Eve. Holidays are awesome, but can make for some busy days and nights. I am always up for an easy dinner, but I depend on easy recipes during the end of the year holiday time. Otherwise, my family will end up eating cereal for dinner. My parents made Sirloin Tips a lot when we were growing up. We loved them so much, I'm sure that's why we ate it so often. No complaints from my brothers and I when this dish was served. My own kids love it, too. I made these Sirloin Tips with Campbell's Skillet Sauces. I usually make it with a simple brown gravy, but this time I used the Chicken Marsala Campell's Skillet Sauce and it turned out amazing! We're talking 15 minutes and we're eating! All you do is cook your meat, add the sauce, boil some pasta and voila! Dinner is ready.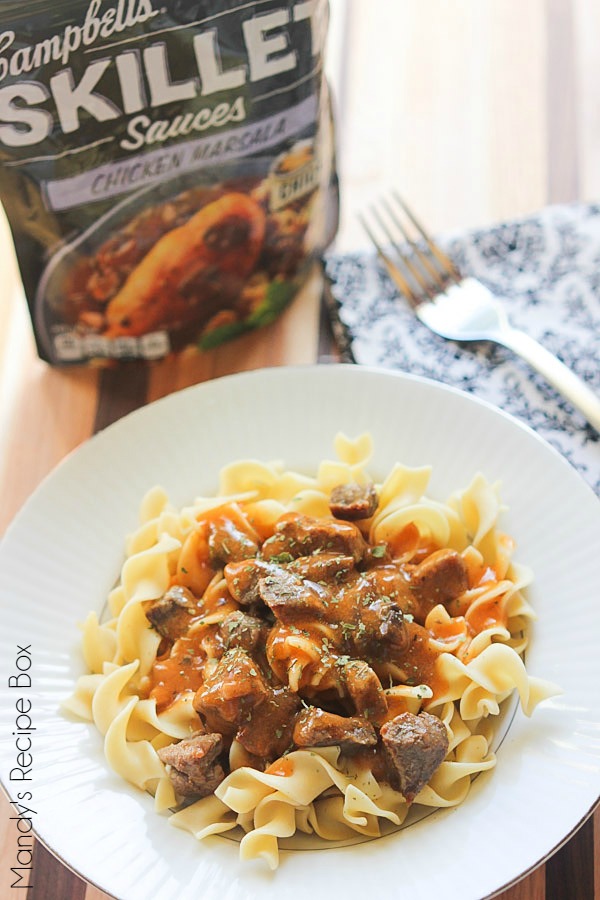 I like to serve this with a side salad and maybe some French bread. This dish couldn't get any easier to make. The sauce really adds a savory flavor that is so good. The mushrooms give it a little extra pizzazz which I love.  You only need 3 ingredients to make dinner tonight!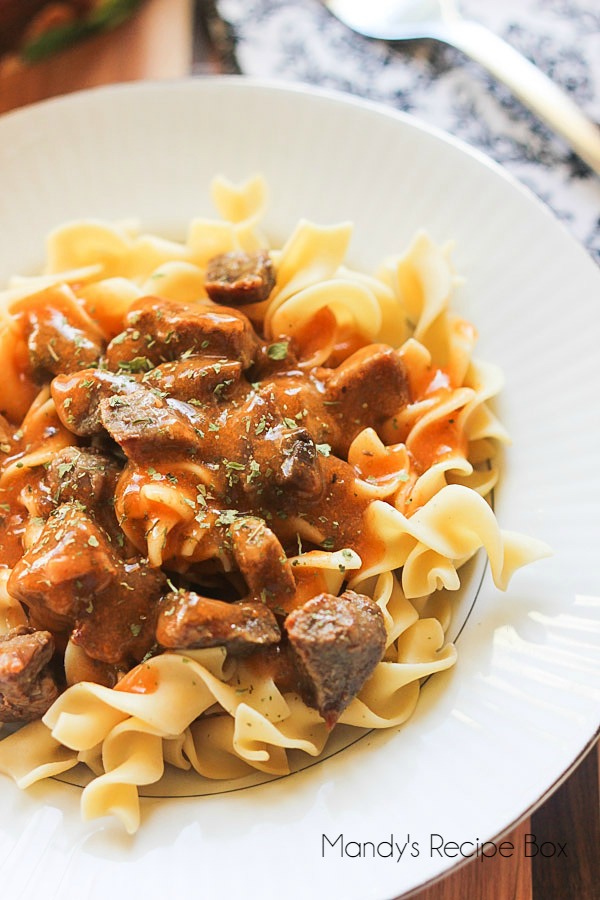 Be sure to follow Campbell's on
Pinterest
for more great ideas!