I love an author by the name of Joanne Fluke. She writes these great books that are known as culinary mysteries. They are mysteries with some kind of cooking, baking, etc. in the storyline. I read one called Blueberry Muffin Murder
 and found the recipe for these Short Stack Cookies in it.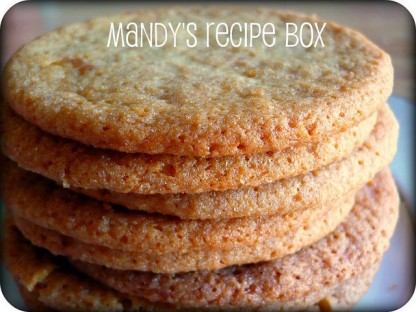 These cookies may make your kids think this…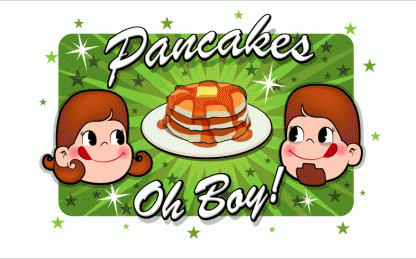 But don't be fooled. These are cookies. They taste like little pancakes with butter and maple syrup on them. Or rather, in them.
Short Stack Cookies
Ingredients
1½ c. melted butter
2 c. sugar
2 eggs, beaten
¾ c. maple syrup
4 tsp. baking soda
1 tsp. salt
1 tsp. vanilla
4 c. flour
½ c. sugar for coating the dough balls
Directions
Melt the butter and mix in the 2 c. sugar; let it cool and add the beaten eggs.
Add maple syrup, soda, salt, and vanilla; mix it all up.
Add flour and mix thoroughly.
Chill the dough for at least one hour.
Roll the dough into walnut sized balls with your hands.
Roll the balls into the ½ c. sugar and place them on a greased cookie sheet. Do it 3 across and 4 down. Trust me. They spread and won't turn out if you don't follow my instructions!
Flatten with a spatula.
Bake at 350 degrees for 10-12 minutes or until nicely browned.
Cool on the cookie sheets for 1 minute and then transfer to wire racks to cool.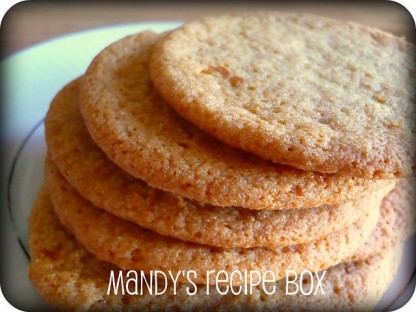 Think I could give these to my kids as breakfast? Hmmm…