I'm sharing #SausageFamily in my life as part of a Johnsonville sponsored series for Socialstars™
This Sausage and Veggie Skillet is a one pan meal that is ready in 30 minutes. It's a healthier choice for shedding that weight for summer!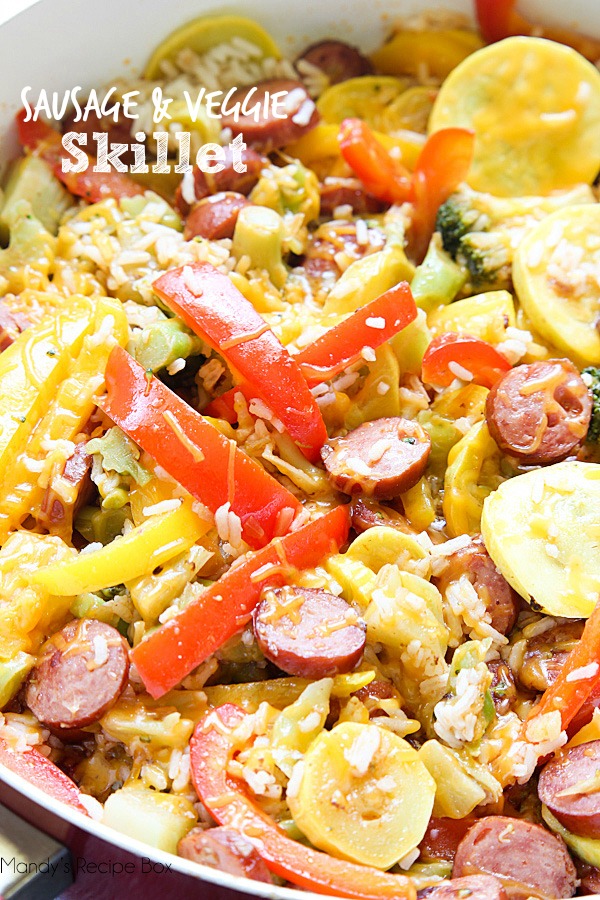 I basically hate cooking and eating heavily in the summer. The heat just makes heavy food unappealing and ain't nobody got time for standing over the stove all day. Besides now that all the winter clothes are put away and it's short and swim suit season,  people are more aware of what they are eating. Usually. I am always a fan of quick meals. That's a given. But what I love is delicious and healthier food. Sometimes that's hard to find. I don't like my food to taste like cardboard. So I have to meet somewhere in the middle. This Sausage and Veggie Skillet is a great choice for a lighter meal.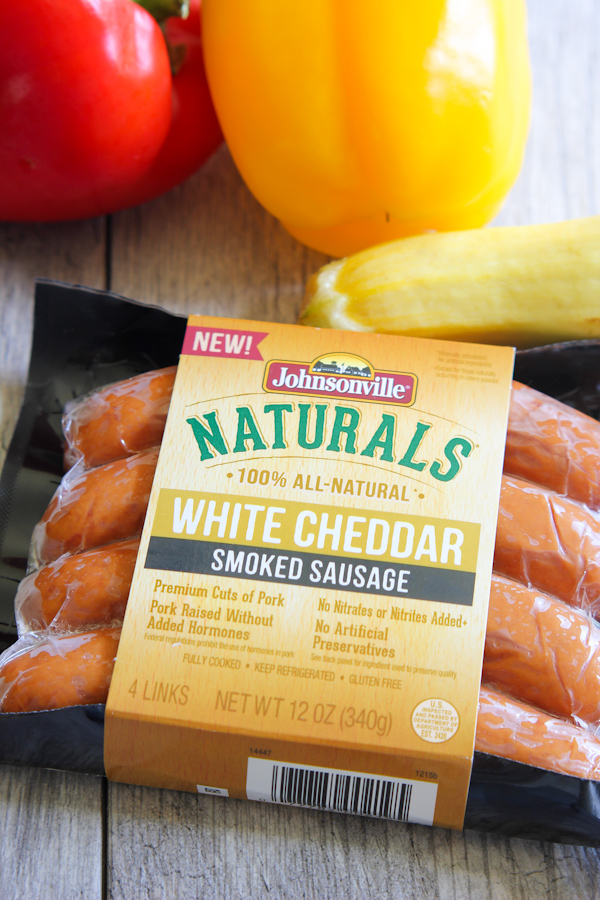 Johnsonville Natural Brats is a new product line to Johnsonville that has limited distribution. Many people have trouble finding a healthy sausage, and this Naturals product is the answer! Just look at that label.
No MSG added, 0G Trans Fat, No Fillers, Gluten Free

New product line with three new flavors (white cheddar, jalapeno cheddar, and andouille)

Get the famously great taste of Johnsonville and the super-short ingredient line that makes you feel better about eating it.
And the flavor is awesome. I made this for lunch and we couldn't get enough of it. I love this White Cheddar Smoked Sausage. Check out the bits of cheese inside…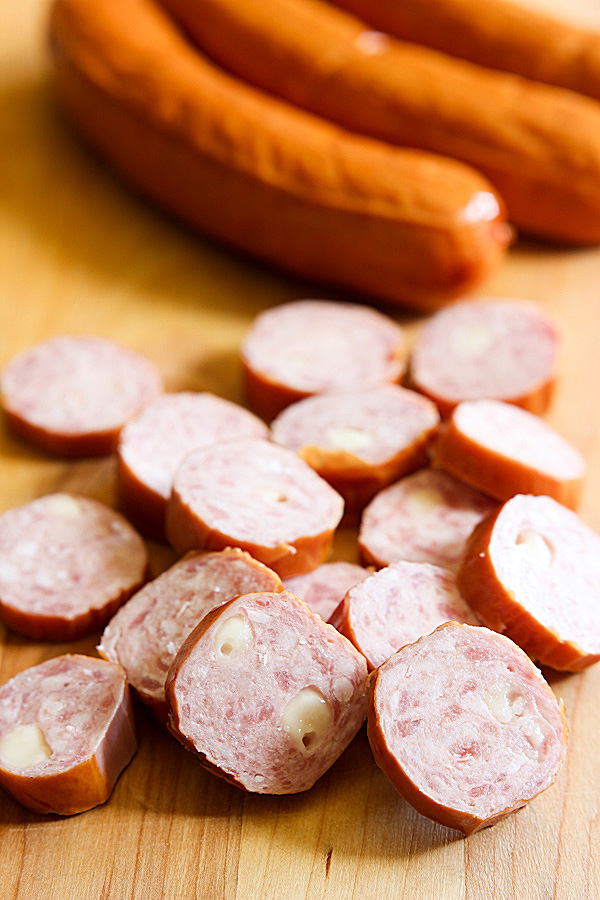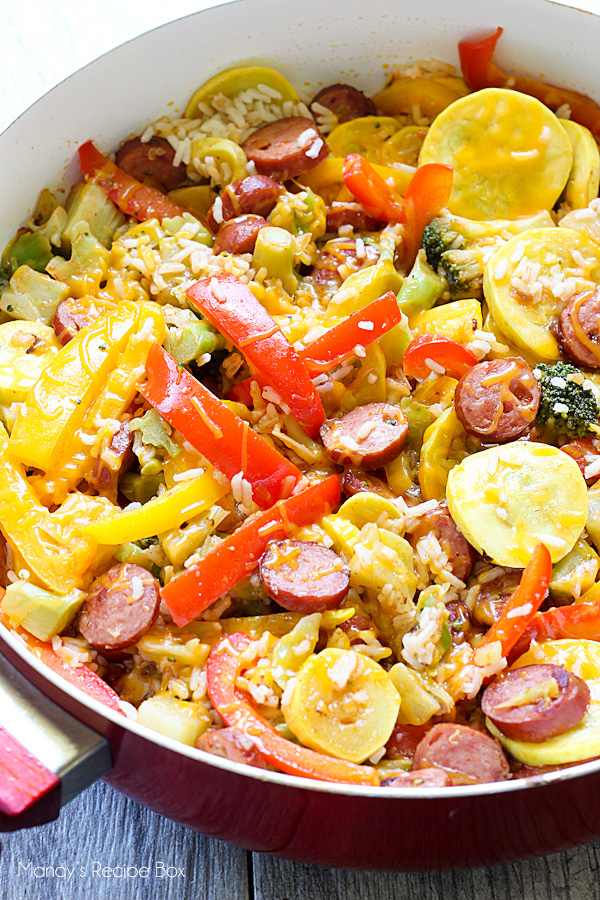 You can use any rice in this dish. Or quinoa if that's your thing. And the veggies are versatile. Don't like broccoli (who even are you?) or yellow squash? Use something else. Just be sure to make this because it's so good!
Be sure to save this to your favorite Pinterest boards!

You can follow Johnsonville on Facebook, Twitter, Instagram & Pinterest for more!