Roasted Sweet Potatoes are such a great side dish, especially this time of year. Serve them along most anything to add taste and color to your dinner plate!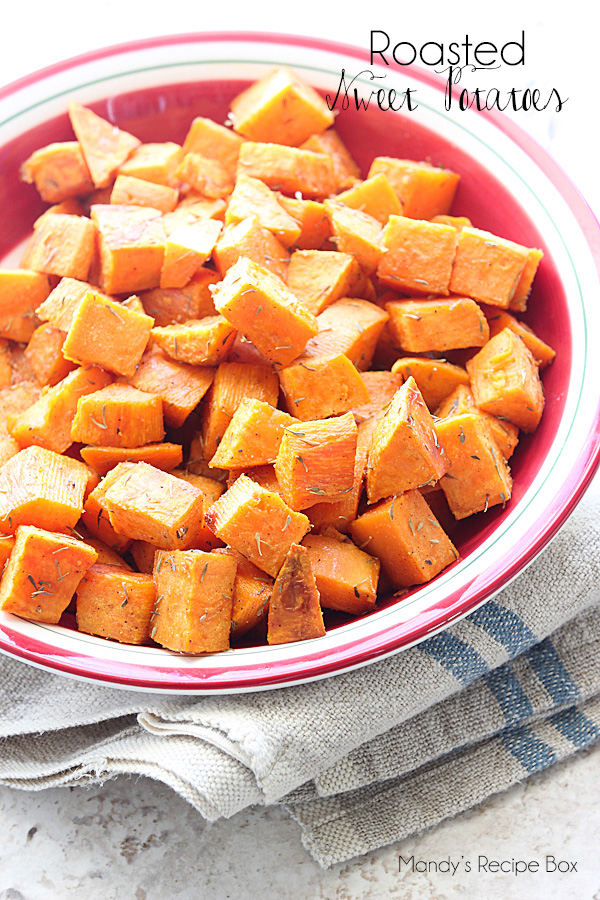 Okay you guys. When people say sweet potatoes do they mean actual sweet potatoes or yams? Because the first time I went to make a recipe that called for sweet potatoes, I went and bought sweet potatoes. When I cut into them they were white but the photo for the recipe showed an orange potato. I was so confused. Apparently when people say sweet potatoes they mean yams. Like in this Roasted Sweet Potatoes recipe. I used yams. So be sure to buy yams not sweet potatoes or you'll be mad at me for not telling you this. I got you guys.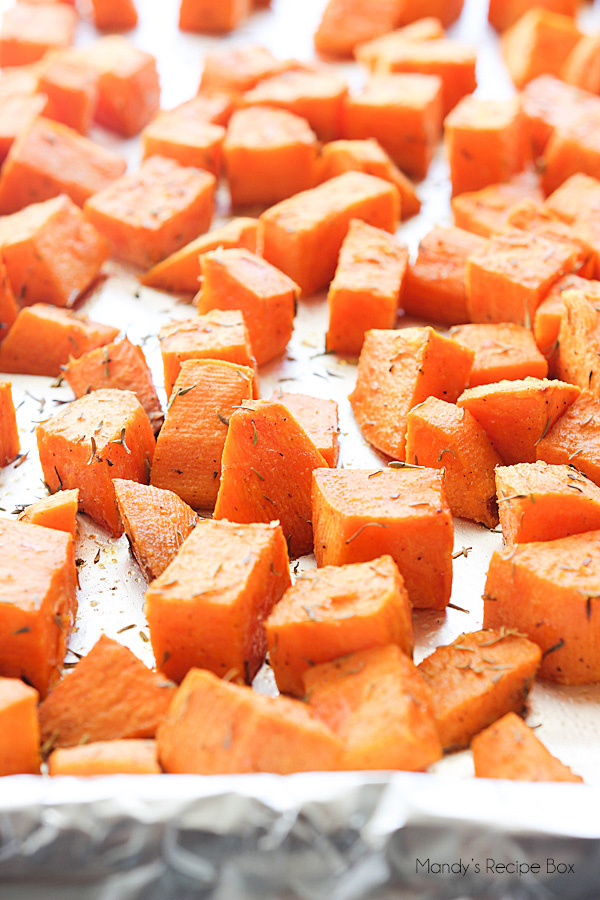 I added some thyme leaves to the yams but you can use rosemary or another herb that you like. A sprinkle of brown sugar would be delicious as well. I am doing that next time. I also have an urge to add some ketchup when I eat these because they taste like sweet potato fries. I always dip those in ketchup. However you make these, just do it soon!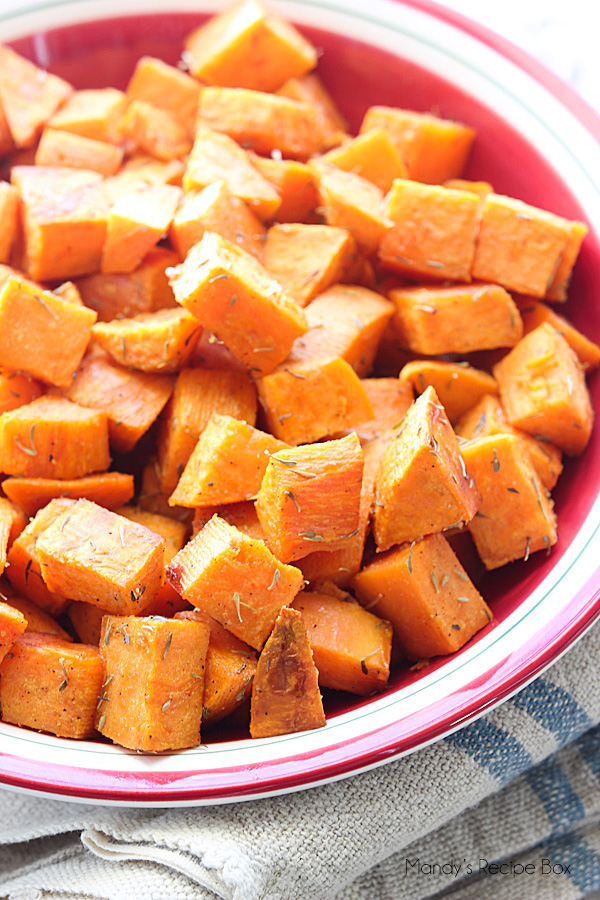 Be sure to save this to your Pinterest boards!

Related articles across the web