I made a meal with Campbell's®  Sauces as part of a sponsored post for Socialstars. #CampbellsSauces
These Roasted Chicken Bowls take just 5 minutes of prep to get into the oven. Everyone will love making their own bowls up!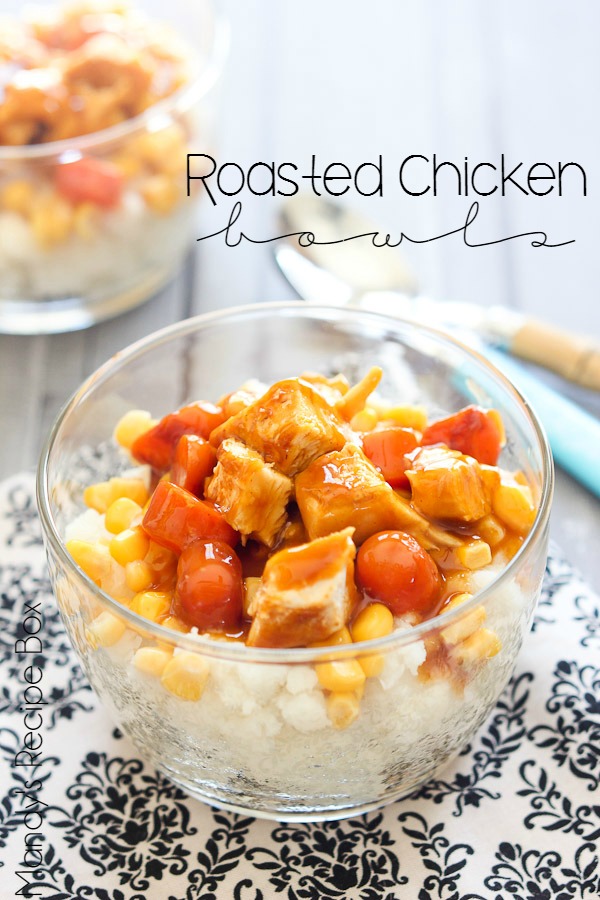 We finally have snow and an actual winter right now. I'm in Idaho and the weather has been weirdly warm. No snow for Christmas and we didn't need coats to be outside. But now, it's winter. And what's better than dinner cooking in the oven on a cold winter night? Not much. The holidays are over so why not take a break with Campbell's® Oven Sauces? It's so easy to get dinner in the oven with their help.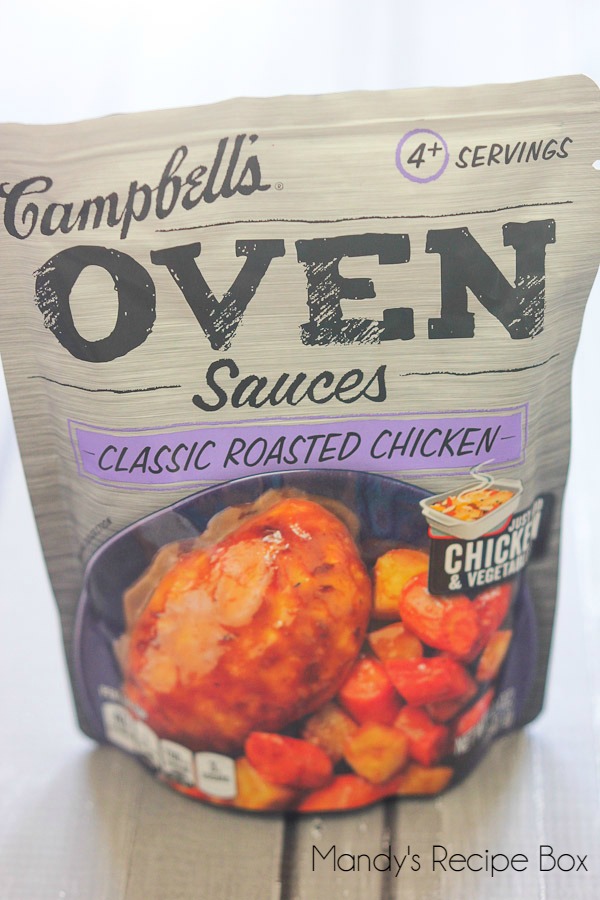 I love easy recipes. By the time your oven has heated up, your dish will be ready to bake. All you do for this recipe is place your chicken and carrots into a 9×13 dish and pour the Oven Sauce over it all. Then pop it into the oven for 40 minutes.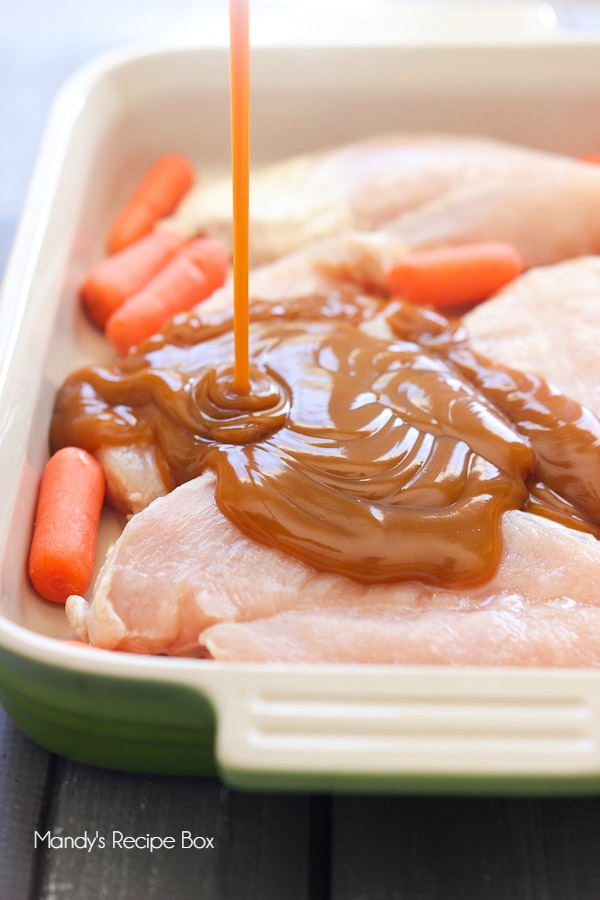 While that bakes you can prepare your mashed potatoes. Either make them from scratch or use a short cut and make instant mashed potatoes. Then just cut up the carrots and chicken and place on top of the mashed potatoes. You can heat up corn to go over it as well. Easy dinner complete!