Thanksgiving is coming right up. The homemade stuffing and
Pretzel Salad
are my favorites.
And the pie.
Oh the pie. Pumpkin. All.The.Way.
Then I came across this bad boy.
The variety of pies at Thanksgiving Dinner is negotiable. Some what. As long as there's pumpkin, the rest I'm fine with being there. But no pumpkin? Well that's just wrong. I can't even comprehend that.
With that being said, this pie would be a fabulous addition to the pie collection on Thanksgiving.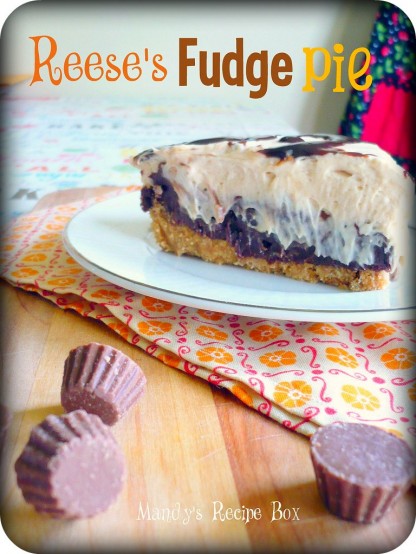 Crust:

9 graham crackers, crushed

1/3 c. butter, melted

1/3 c. sugar
Mix all and press into a spring form pan or a 9″ pie pan. Bake at 350 for 8 minutes. Set aside.
1 (14 oz) can Sweetened Condensed Milk
2 c. milk chocolate chips
1 c. semi-sweet chocolate chips
1 (8 oz) bag Reese's Minis
Mix all but the Reese's Minis in a saucepan and heat over medium low, stirring until melted and smooth. Be careful not to burn it. Spread over the crust. Press Reese's Minis into the fudge.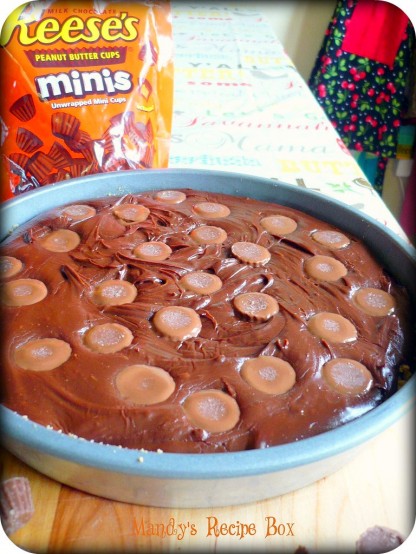 1 c. creamy peanut butter
8 oz. room temperature cream cheese
1 1/2 c. Cool Whip, thawed
1/4 c. melted chocolate for drizzle or use chocolate syrup
Mix peanut butter, cream cheese, and powdered sugar with a hand mixer until creamy. Fold in the Cool Whip. Spread over the fudge.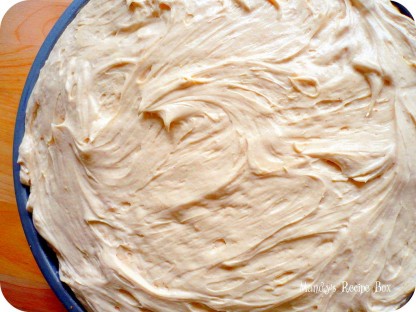 Drizzle with melted chocolate or chocolate syrup, if desired.
Chill at least 1 hour.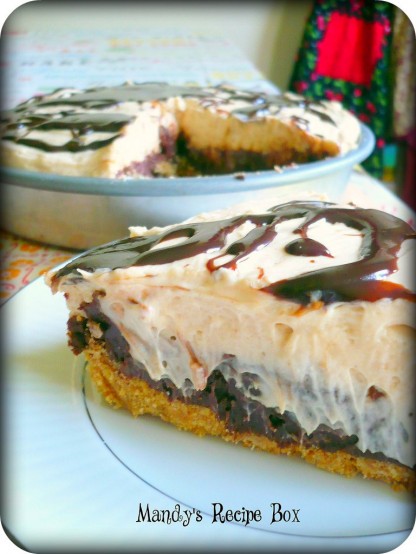 Warning! This is a very rich dessert, so a little goes a long way. See that piece right there? That could feed 2 or 3 people. For real.
Bam.