I have been going back through my recipes and re-taking the photos for some of them. This Zucchini and Chicken Stir Fry is one of them. It's a great summer meal!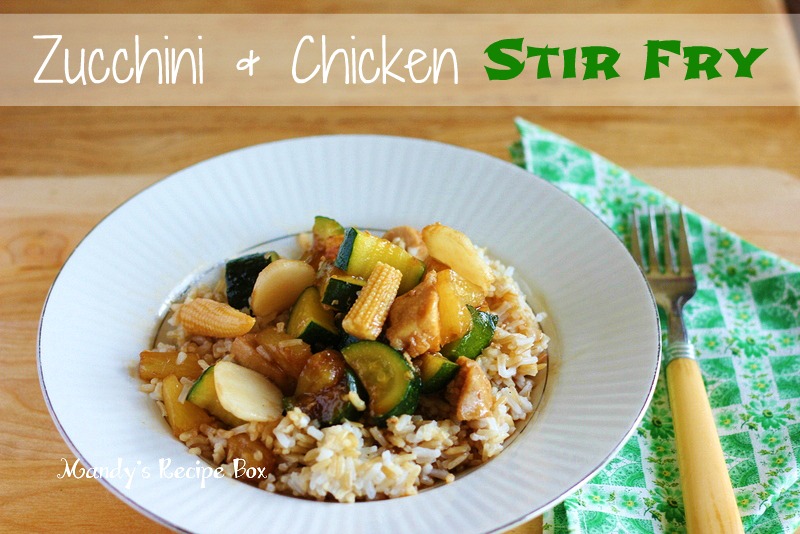 Ashton asked if I would like to join in a Recipe Re-Do Blog Hop. Perfect timing. So at the end of the post, be sure to check out the other blogs who are giving a recipe or two some make overs. I am redoing is a summer favorite around my table. The original post only has one photo, which is fine, but I added more to this post because I wanted to. You can make this out camping in a dutch oven. I love it that way. The flavors are even better. But this time I made it in a skillet on the stove.
Recipe Re-Do: Zucchini & Chicken Stir Fry
Ingredients
oil
1 onion, chopped
1 or 2 pounds of boneless, skinless chicken breast cut into chunks
zucchini, cut into chunks (I used 3 small)
1 can pineapple tidbits, drained
additional veggies like bell peppers, canned baby corn, water chesnuts, etc.
teriyaki sauce
rice
Directions
Heat oil in skillet or dutch oven and add chopped onion. Cook a bit and then add the chicken. Cover and cook part way and add zucchini.
Cover again and cook till zucchini and chicken are done. Add pineapple, additional veggies and teriyaki sauce. I buy this at Sam's Club. It's the Sweet and Savory Marinade & Cooking Sauce. I just pour some in and then add a little more so that it doesn't dry out in the fridge if you have leftovers.
Serve over rice.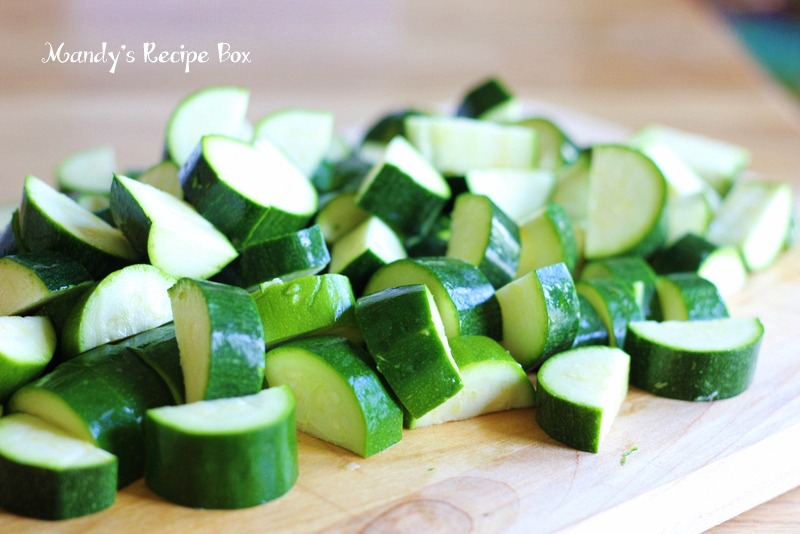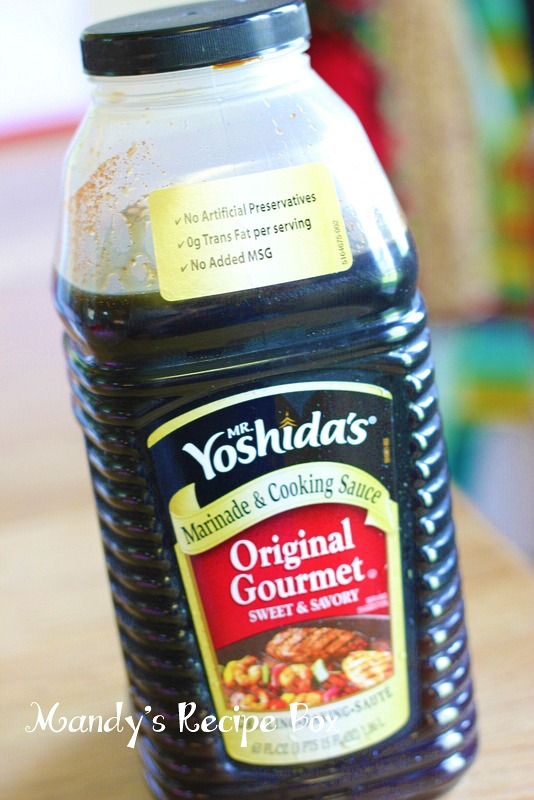 Drain the pineapple juice and save it. I love this part…drink it up!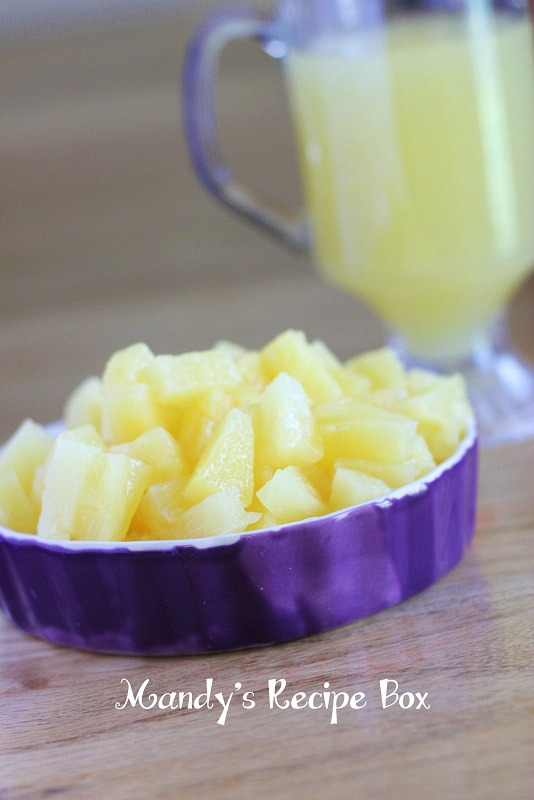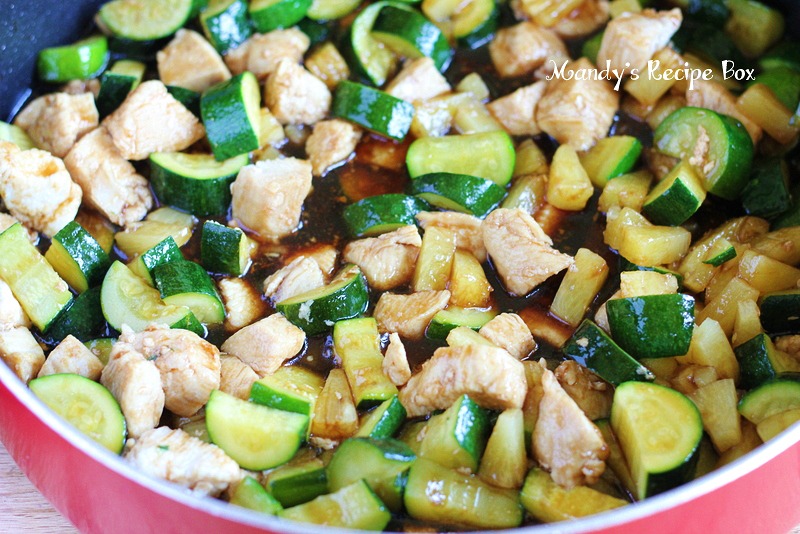 See the teriyaki sauce in there? That's how you want it to look. A little extra sauce for the rice.
Heat through. Serve over rice.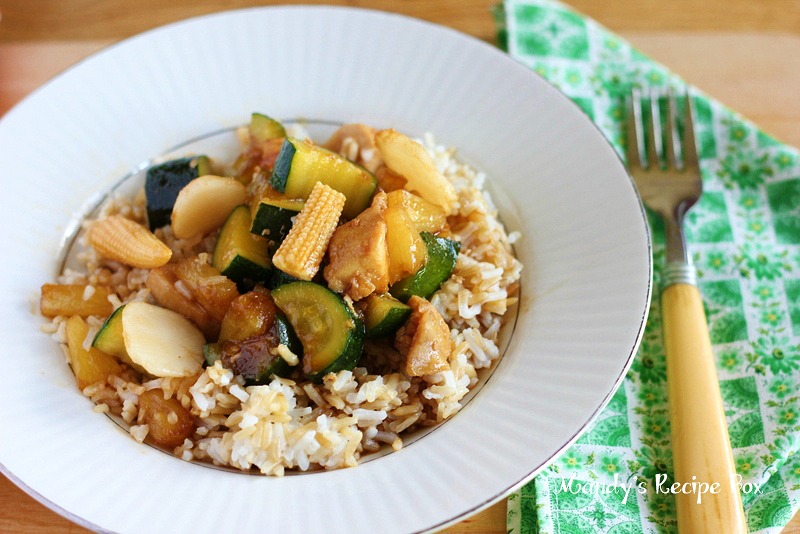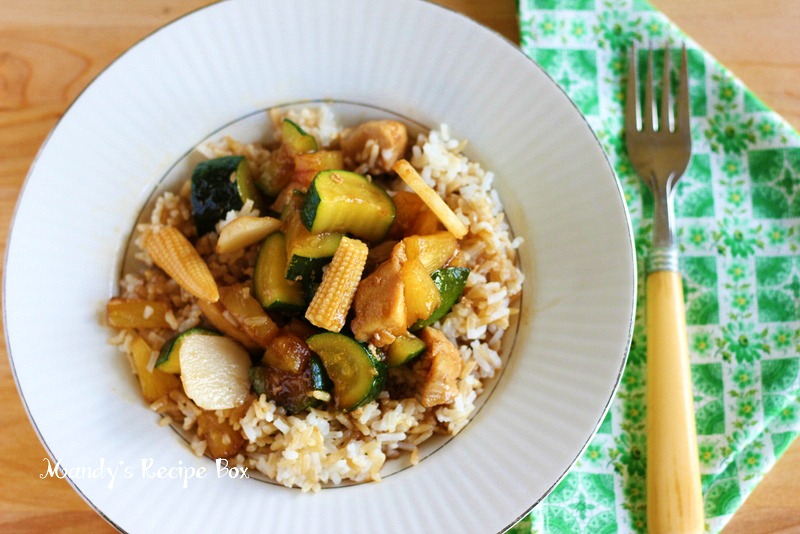 Check out my friends' stir fry recipes: