These Raspberry Filled Cupcakes are so fun to make and even more fun to bite into! Treat someone to them this Valentine's Day.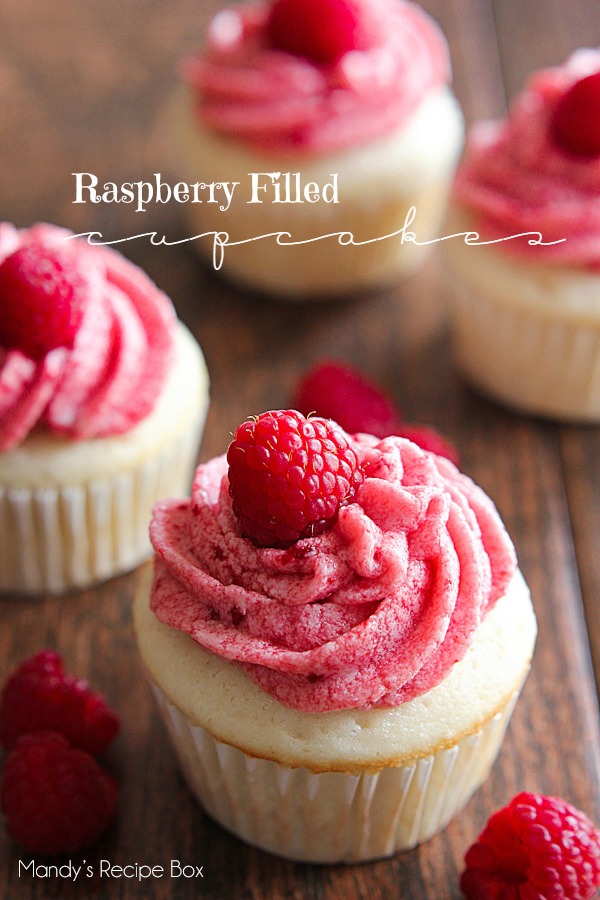 There is so much that I love about these cupcakes.
1. They use my favorite base of Bakery Style Cupcakes.
2. They have a raspberry filling that I LOVE. As in, one of the layers of my wedding cake was white cake with a raspberry filling.
3. The Raspberry Buttercream Frosting.
4. These cupcakes are filled so when you bite into them, the delicious raspberry fruit filling come out and makes a beautiful mess of color.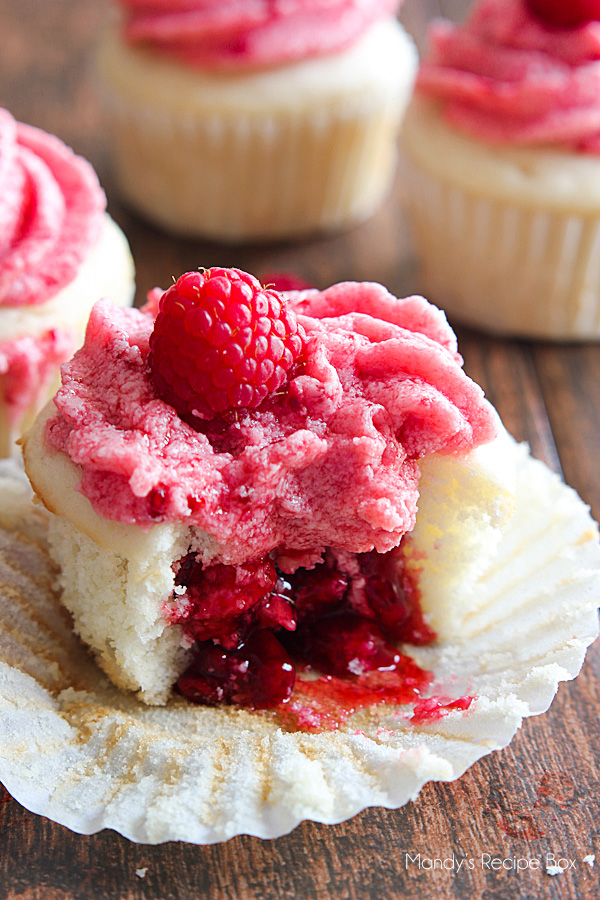 These filled cupcakes are so easy to make! Check out the step-by-step photos below…


See? Easy. Then all you do is frosting the top to cover the cut out. I use  Lucky Leaf® Fruit Filling and Topping for my Raspberry Filled Cupcakes. It just can't be beat. I trust Lucky Leaf® to give me quality product with excellent flavor! Be sure to make these cupcakes for someone you love.

This sponsored post is part of my ongoing role as an ambassador for Lucky Leaf® Fruit Filling and Topping.
For more deliciousness, be sure to follow Lucky Leaf® on Facebook, Twitter and Pinterest.