Raisin Filled Cookies have been around for many years and are sure to bring back memories with each bite. I can taste my childhood in them and it's so good!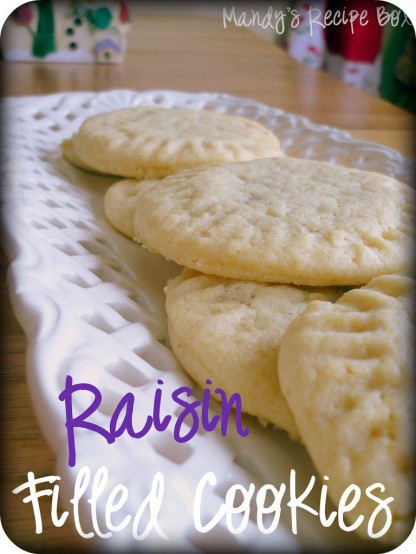 These Raisin Filled Cookies are from my childhood. I loved them then, and I still do. Before I made these, I hadn't had them since I was little. Then I thought of them and called my mom for the recipe. One bite and it was like it hadn't been so long since I enjoyed them. They just make my mouth so happy.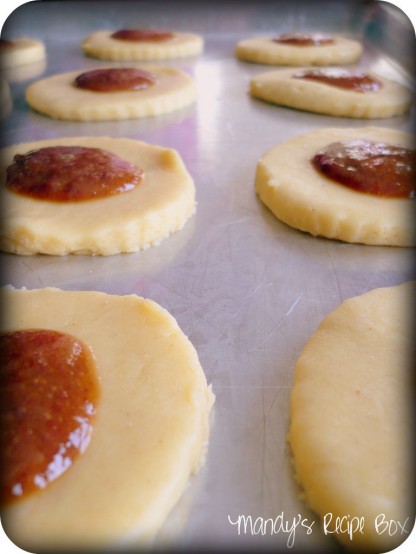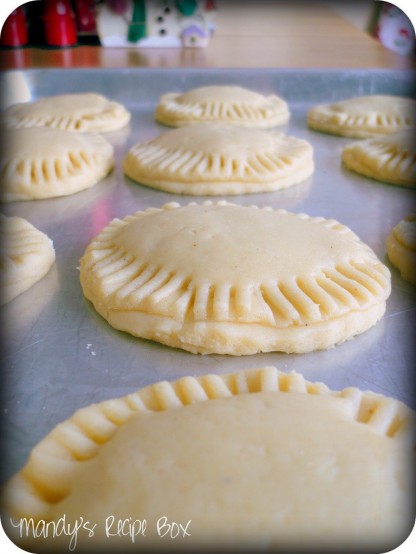 Raisin Filled Cookies
Ingredients
Cookies:
2 c. sugar
1 c. shortening
2 eggs
2 tsp. vanilla extract
1 Tbsp. baking powder
1 tsp. lemon zest
1 c. buttermilk
½ tsp. nutmeg
5 c. flour
1 tsp. baking soda
½ tsp. salt
Raisin Filling:
2 c. raisins
2 Tbsp. orange juice
1 Tbsp. lemon juice
2 Tbsp. flour
1 c. sugar
1 Tbsp. butter
1½ c. boiling water
Directions
For the Cookies: cream together the shortening, eggs, and sugar.
Add the rest of the ingredients except the buttermilk. Mix together.
Add buttermilk. Mix again.
Roll out with a rolling pin ⅛" thick and cut into round shapes with cookie cutters. You will need two circles for each cookie.
For the filling: stir all together and then add the boiling water. Put into a blender and process till smooth.
Place 2 tsp. filling on one dough circle and top with another dough circle. Pinch edges closed with a fork. Bake at 350 degrees for 8 minutes.
Remove from oven and cool on pan for 1 minute before placing on a wire rack to completely cool.