Pumpkin Sugar Cookies are a new favorite cookie. The wonderful pumpkin spice flavor goes perfectly with the buttercream frosting. You'll be making these a new fall tradition.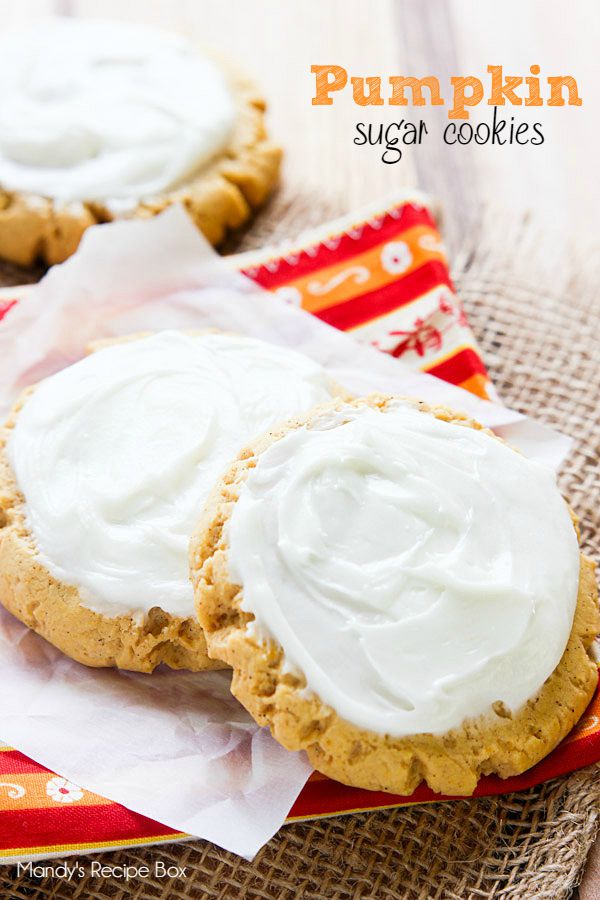 Fall is here and this is my first pumpkin recipe of the season. It may not technically be fall until the 23rd, but no one cares. It may be 80's and 90's in temps, but no one cares. It's September and Bath and Body Works and Starbucks have their fall scents/flavors out so that's all you need to know. I love this time of year. I love allll the pumpkin. Alllll of it. Sorry if you're still in Summer zone but you're gonna half to deal with it 'cause it's happening.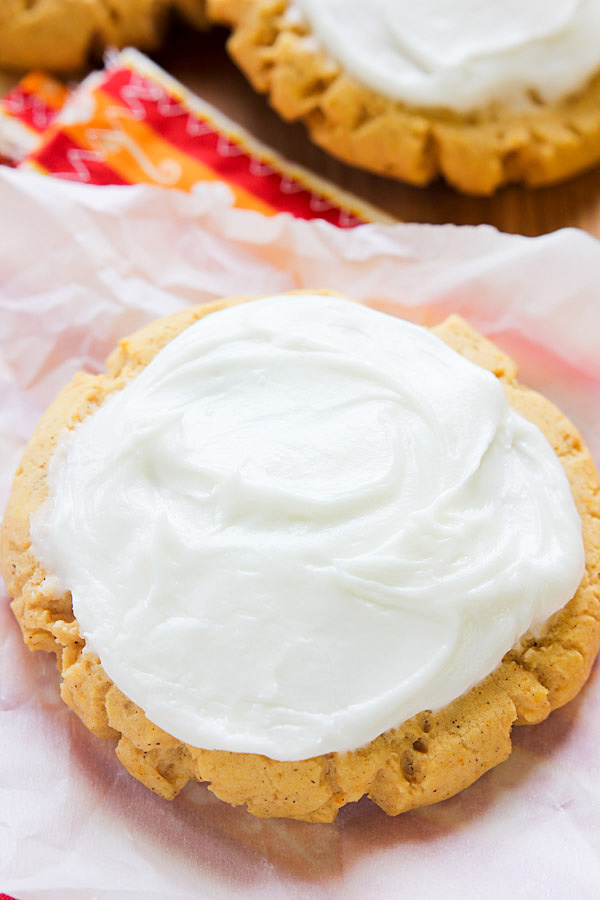 And do you or do you not want to dive into that frosting? You do. The correct answer is "you do". It's the only frosting with cream cheese in it that I can handle. Call me a freak but cream cheese frosting ain't my thang. There's just a little bit in here which is perfect. You can use your favorite buttercream or cream cheese frosting with these if you prefer. I strongly suggest you try this frosting first.  Store leftovers in an airtight container and they will keep for a few days on the counter. Place wax paper between cookie layers.