It's that time of year! Time for all the pumpkin recipes like this Pumpkin Caramel Milkshake. And I'm not even sorry. You'll love the flavors in the delicious shake!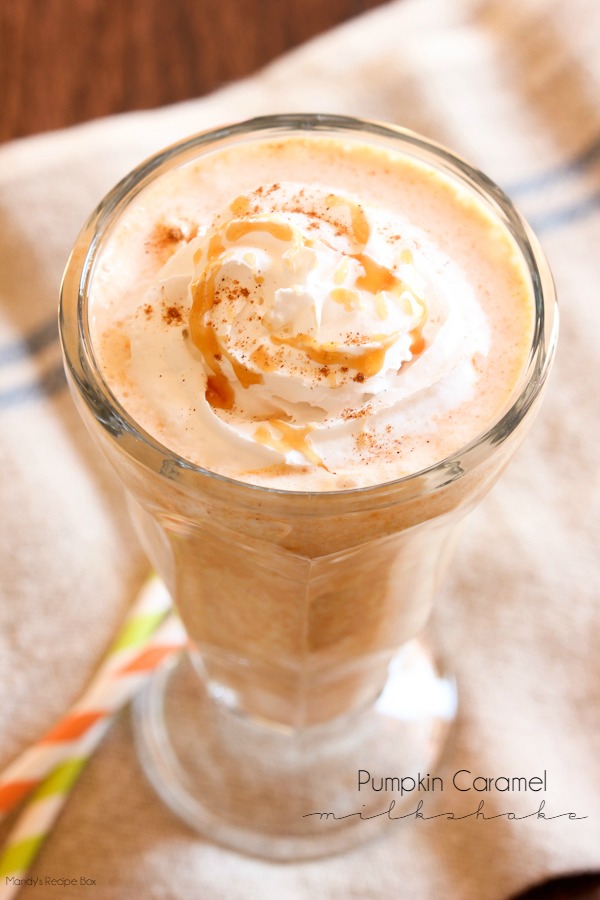 I know a lot of people get sick of pumpkin recipes but I love them. Also I do not care. Bring them onnnn. I have some great pumpkin recipes on my blog. Be sure to go look at those. I love love the Pumpkin Sugar Cookies and the Oatmeal Chocolate Chip Pumpkin Cookies. The flavors in this Pumpkin Caramel Milkshake are the exact flavors of Fall. I love topping my shake with whipped cream and a sprinkle of pumpkin spice to give it extra awesomeness. Try it and see. It will become a tradition to make this right as the season is changing.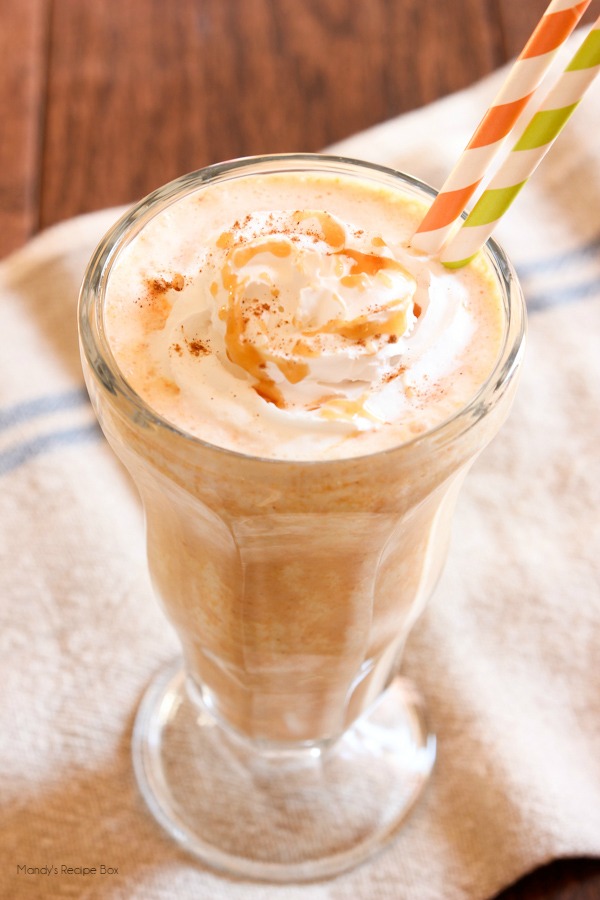 Be sure to save this to your favorite Pinterest boards!